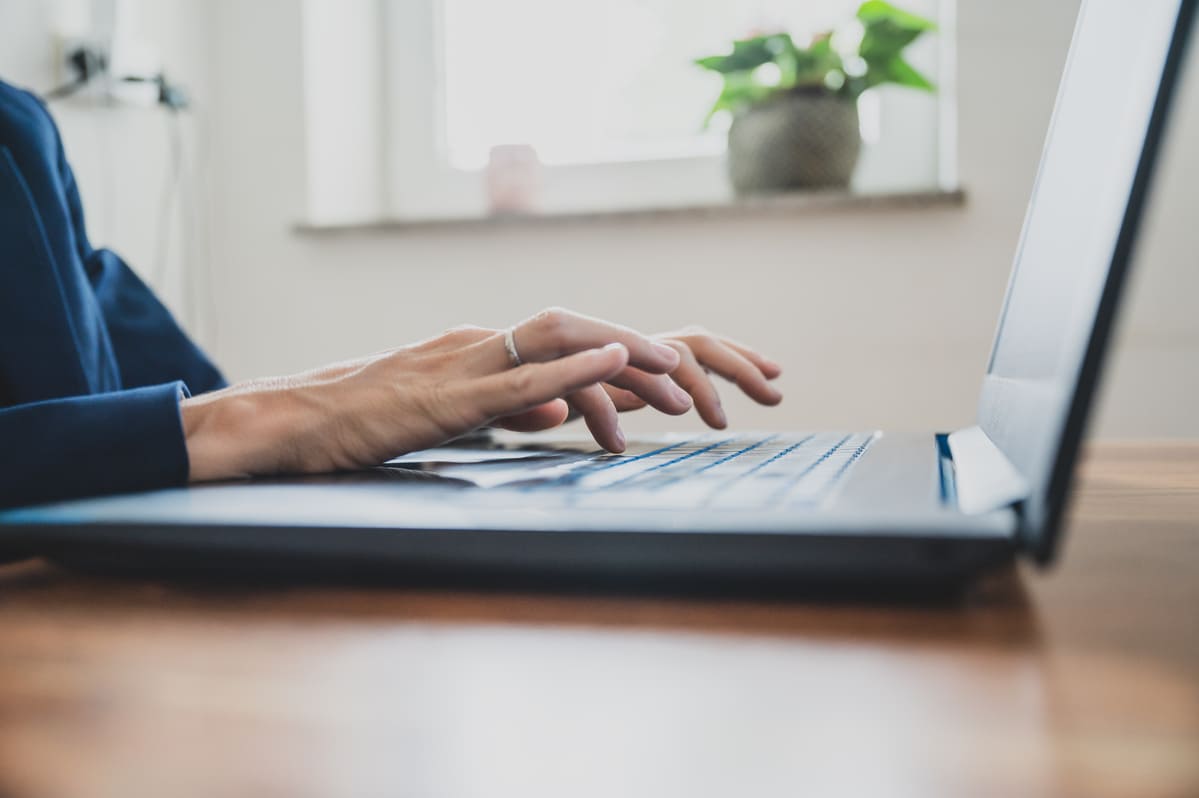 If you're new to content marketing, you may be wondering where to start. After all, creating content is only half the battle. The other half is getting your content in front of potential customers. Content marketing is one of the most effective forms of marketing, which shouldn't come as a surprise. After all, it involves creating more value for your customers through quality content.
Though the content marketing strategies, tactics, and practices in this guide are effective for everyone regardless of your industry. And they're especially helpful if you're just getting started in B2B marketing or don't have a large sales team. To get started using content marketing, all you need is a blog that gets search traffic from Google.
In addition to blogging on your website, you can also create landing pages, post videos on YouTube, work with influencers, etc. This Ultimate Guide to Content Marketing for beginners is an easy-to-follow, practical resource that will help you create a plan to implement a successful content marketing strategy. In this post, we'll go over the basics of what content marketing is and some tips on how to get started.
What is content marketing?
Content marketing is an effective way of creating and distributing relevant content to attract, engage and retain a clearly defined audience. Content marketing involves the creation of materials that are both valuable and engaging for the end-user. The objective is to maximize the value of this engagement for your business.
It can come in many different forms including blogs, videos, case studies, white papers, infographics, and eBooks. These can be distributed through a variety of channels including as email marketing collateral as well as on your website and across social media platforms such as Facebook and Twitter.
Therefore, having a content marketing strategy is a wise way of expanding your business' outreach, maximizing the number of people exposed to its messaging, and ultimately encouraging them to engage with your brand. The organization's content marketing efforts should be central to your broader marketing strategy.
The content creation process should be tied to your marketing and sales objectives. Generally, a famous content marketing institute suggests that for success, you should align your sales and marketing teams on the content they create. The more relevant your content is to your audience, the greater the chances are of engagement. However, the company's marketing efforts won't deliver much value if the sales team is unable to work with what they have.
Content marketing should be seen as a long-term investment, not a short-term fix. There are no quick wins when it comes to content marketing success. But, if you continue to invest in original, relevant, and quality content over time, you'll eventually start seeing your content marketing efforts pay off. As well marketing strategy focus on creating richer experiences and making your social media posts or pages more interactive, it's also good to integrate a consistent content marketing strategy as well.
Why content marketing is important?
Content marketing is important to any business in today's competitive marketplace because its goal is to draw new customers to your company, help current customers understand the value of your products and services, keep them engaged with you. So they continue buying from you and eventually turn them into brand advocates. When done right, it can lead to creating a large following that will meet or exceed all of your other marketing efforts. Below we have mentioned the pain points for effective content marketing and they are: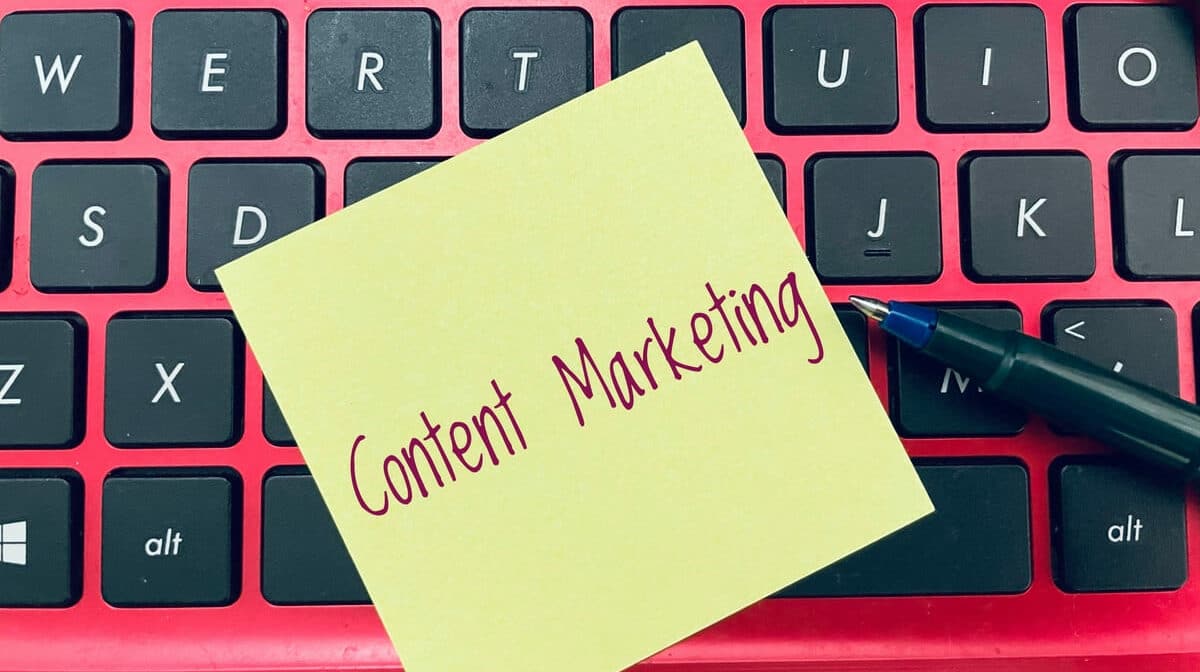 1. Enhances social media strategy
Content marketing goes hand-in-hand with social media. You can create an interesting, informative blog or develop video tutorials to share on your social channels. At the awareness stage, a customer may not understand the full value of your product or how to use it. By combining social media and content marketing, you can guide them to a point where they have great insight into the benefits of your products and services. Content strategy for landing page on your own blog can guide them to take the right action.
However, the google trends show that the interest in social media has been declining for some time now. For your paying customers content online has many long-tail keywords and very often they end up coming back to you to learn more about your products and services. The content marketing strategy shortens the sales cycle and increases inbound traffic.
2. Build brand awareness
Without content marketing, your message and brand can get lost in the digital shuffle. Content marketing helps you build a relationship with prospects and customers over time. When it comes to building strong and effective brand awareness, content marketing is the best approach as it attracts a new and potential target audience at a low cost. When you think of building brand awareness through advertising, it can be expensive compared to content marketing.
In this digital world, content marketing is the only strategy that adapts to the needs of each business. And when done right, it can drive traffic to your business by letting people know about your brand. The content allows anyone to quickly learn about your products or services. However, today video content is seen as more conducive to brand awareness as more people can learn about your products or services by using it. And the more people you meet, the more web traffic will be diverted to your website.
3. Help in building links:
It is important to keep in mind that content marketing helps build links which are very important for improving your search engine ranking. Content marketing also helps in building authority of your brand across multiple web platforms which will push up the rankings on Google's first page. Google analytics and its services help in tracking the traffic to your blog and monitoring the bounce rate.
The decrease in bounce rate can be attributed to SEO friendly content due to which you will rank higher on Google's first page.  The relevant content is one way other websites want to link to your website. When you have good content on your website, other websites want to link their content to your website. However, depending on the website traffic that is linked to your content, you can get massive traffic in no time. Although the benefits of backlinks are limited to this, they also help improve your website's ranking. When websites with high domain authority (DA) and page authority (PA) connect to you, you can get an increasing number of visitors to your website.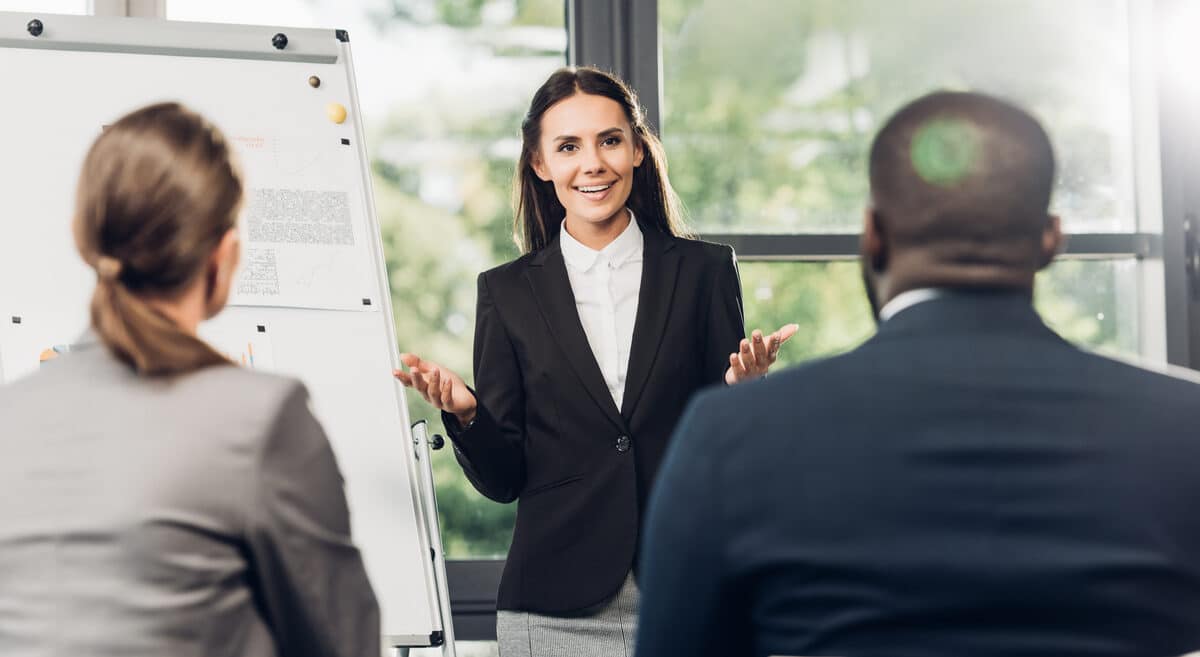 4. Educate your audience
Education is always associated with content marketing as it helps increase your brand awareness and authority. Content marketing lets you establish yourself as an expert in your field. People like to follow experts and this is why content marketing plays a very important role in establishing yourself as an expert in your field.  The main purpose of the content is to educate your visitors about your products and services.
Therefore, when a visitor visits your website, the content is the only thing that she is looking for. A visitor is always ready to know what kind of product or service you are offering, what relevant information they can find on your website and the answers you have regarding their questions. Only when they are satisfied with all this will they come back to your website. Great content is how you engage your current audience and attract new ones.
5. Generate leads
The leads generation is the ultimate goal of any business. Content marketing helps create leads for your business as potential audiences need to know more about you and your products before they actually buy anything from you. If the content is good enough, it will not only help in building brand awareness but also build trust between the customer and the company. The last, but most important aspect of content marketing is that it promotes lead generation.
Therefore, digital marketing is all about getting more visitors to your website, and content marketing is the key to converting leads into your customers. It also helps you find potential visitors looking for your product or service. When you provide your visitors with viable features like free downloads and other things, you will also increase your website traffic and ultimately increase your sales.
6. Improves the company's ROI
Content marketing plays a very important role in improving the company's return on investment. It is said that companies that are new to content marketing have an increased cost per revenue acquisition. People who are new to digital marketing just focus on driving more traffic to their website without making any efforts about the quality of their content. This is why it has been seen that companies use content marketing to attain their ROI.
Therefore, content strategy plays a very important role in improving the company's return on investment. In order to achieve success in content marketing, it is necessary to follow some fundamental rules and guidelines. These fundamental rules help increase your website traffic exponentially.
7. Build relationships with customers
Content marketing is the best way to improve customer relationships and help customers become brand advocates. Over time, you can share relevant content with your audience that truly interests them, which in turn keeps them engaged and coming back for more. By delivering helpful information and valuable resources on a consistent basis, you're nurturing and growing deep relationships with your customers.  The type of content you provide to your customers and visitors needs to be useful, meaningful, and credible. Only then will your customers come back to find something new. When you provide supporting material, you will make your customer believe in you. The more content you share on your website, the more you create an unbreakable bond with your existing customers.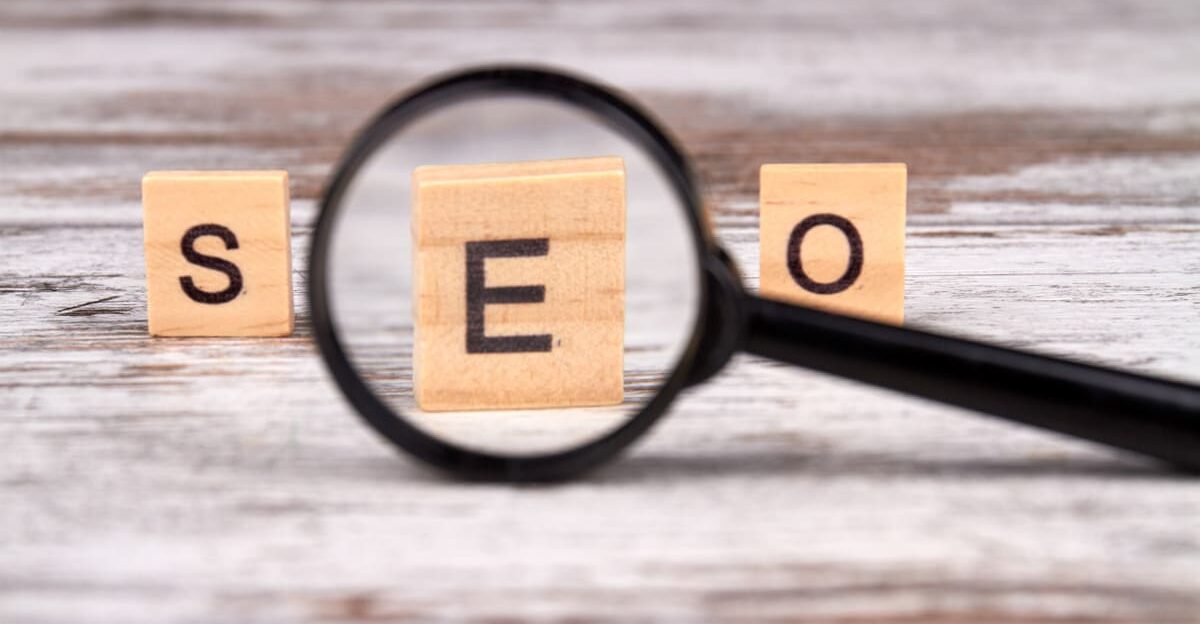 8. Increases search engine ranking
Content marketing can be a very effective way to attract attention from potential audiences online. Whether it is through blogging, video tutorials or infographics, you will get more visibility. The strategy of sharing content helps to reach your social media followers, drive engagement and increase your social media authority. The content marketing strategy has long-tail keywords, which are helpful for SEO.
However, the target audience is very different online. A new customer may not be familiar with your products and services, a loyal customer knows a lot about them. Content marketing strategy for current customers will help you to push the sales by bringing in email subscribers who want to learn more about your product or services.
How to create a content marketing strategy step by step?
Content marketing strategy is one of the most important areas to be addressed when it comes to content marketing. Elements like identifying your target audience, creating unique and relevant topics, determining the type of content required, and deciding on measuring results are all crucial pieces to the success of any content strategy.  Below we have discussed step by step guide to creating your own content marketing strategy.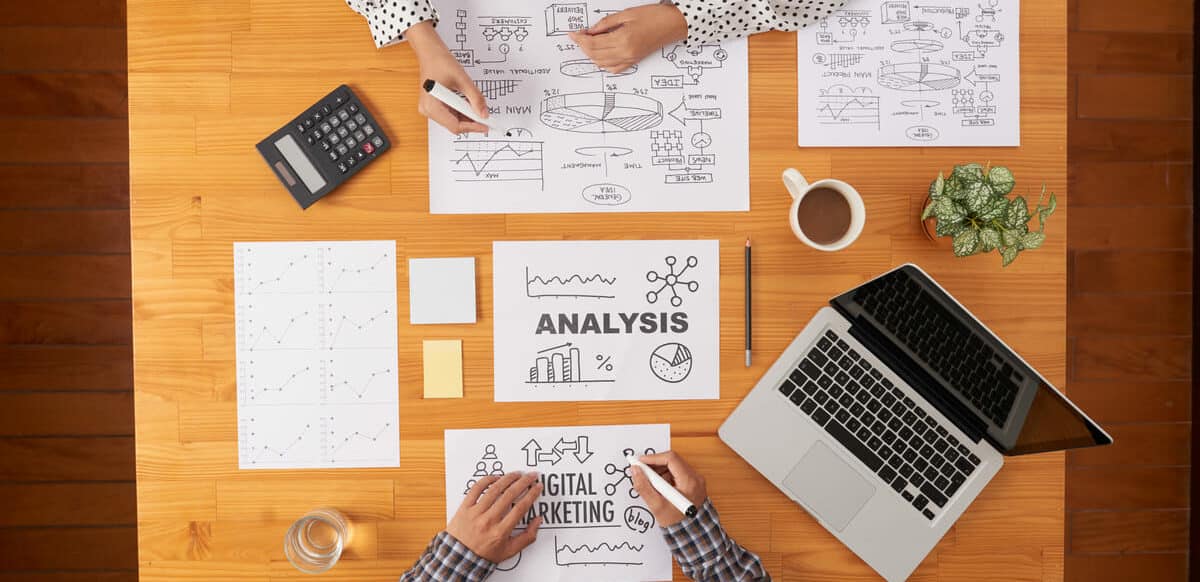 1. Define your goals
One of the most important pieces to developing a content marketing strategy is deciding what you want to get out of it. The first step in creating your content marketing plan is to understand why you're creating content. Do you want to generate more sales opportunities? Do you want to increase traffic to your website? Or do you see content marketing as a means of establishing your brand authority? Once you have decided on your goals, you need to set some goals. When it's possible to do so, those goals should be set so you can measure the success of your content marketing campaign.
Therefore, the business goals of content marketing are more important than ever. Because the key metrics which you are using to determine the success of your content marketing campaigns will be defined by your business goals. For example, to reach your growth goal, you might want to increase traffic to your website by 50%, or drive 10 leads per week through content marketing activities. To meet a lead generation goal, you might aim for 20% of all prospects to submit contact information after reading your content.
2. Establish your target audience
Once you have defined your business objectives, it's time to get into the details of this process by focusing on who you are trying to attract with all of your content marketing efforts. Who are you targeting? Why? And what type of content will they want to see? Understanding your target audience is important for content marketing. Suppose you want to attract a specific segment of the population. In such a situation, you will need to understand what the likes and dislikes of those people are.
However, you also need to know what kind of content your target audience will like. The next step in your content marketing plan is to define a persona for your specific customer. The person you create must include the standard demographics of age, gender, location, and income. It would be helpful if you also consider things like what entertains your target audience, what their concerns are, and what motivates them.
3. Do research about your competitors
You will need to know about your competitors' strategies before you start your content marketing campaign. Why? Because the success of your content marketing campaign cannot be achieved without developing a competitive advantage. So, proactive information gathering is imperative for success in the new age of business competition. For the content strategy is important to examine what competition you will be up against while capturing the attention of your target audience.
But remember, it won't be just your traditional competitors that will be competing for people's attention and time. There may also be content from sources such as news, reference, and entertainment sites that cover the same topics as your post. When researching your competitors, pay attention to the type of content they're producing and what seems to be most successful. Also, find out what keywords they are targeting.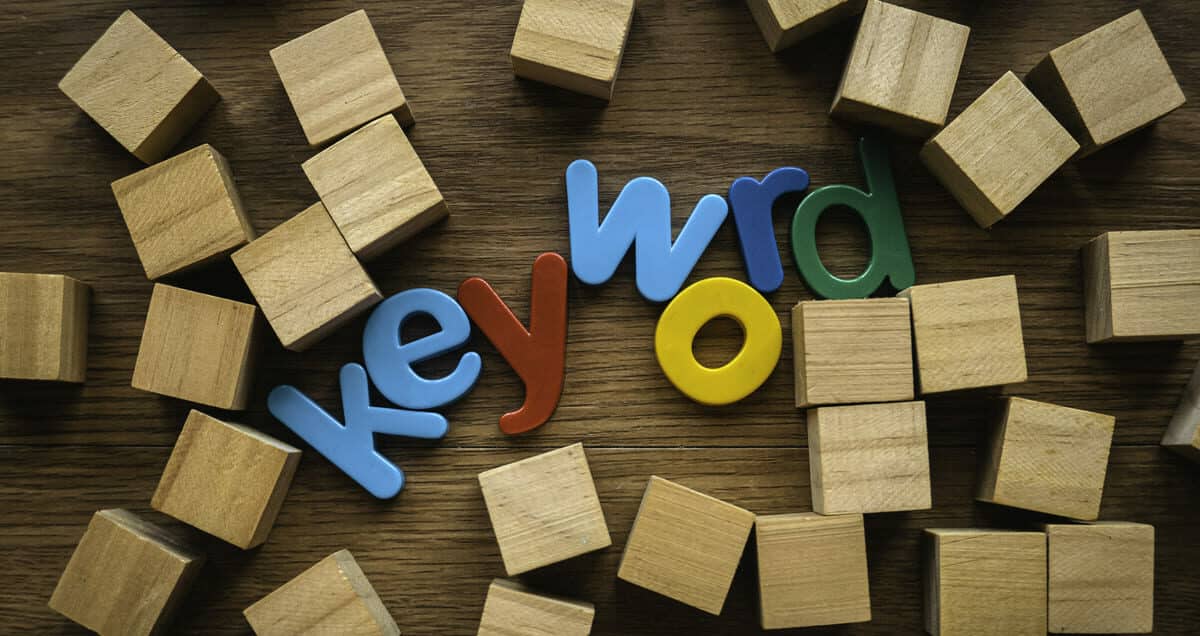 4. Do keyword and topic research
Topics are important when it comes to content marketing campaigns. If you are not publishing valuable content that addresses the needs of your audience, then they will not engage with you or your brand. This is why topic research is extremely important when developing a content marketing strategy.
The main objective in conducting effective topic research is to identify which topics are relevant to your business, as well as those topics in which your target audience is most interested.  Once you know your goals and understand your audience, the next step is to figure out what your audience is looking for online.
Though you have to research the keywords that people search for on Google and other searching engines. You can start this process by checking the search volume for keywords that you think are relevant. Your keyword research is likely to yield some amazing results and you'll get new ideas for content.
5. Review your existing content
The next important step in creating a content marketing strategy is to review your current assets to see potential gaps and opportunities for improvement. For example, you might find that 80% of your website's content was written in the last six months, but there are no blog posts on some popular topics like "how to tie a bowtie." You can also gain valuable insights from content you've already published.
Therefore, to examine which types of posts have generated the most interest and which pages on your website are currently receiving the most traffic. Also, research what keywords people have used to find your site. Existing content performance metrics will help you build a picture of the type of content that will most interest your target audience.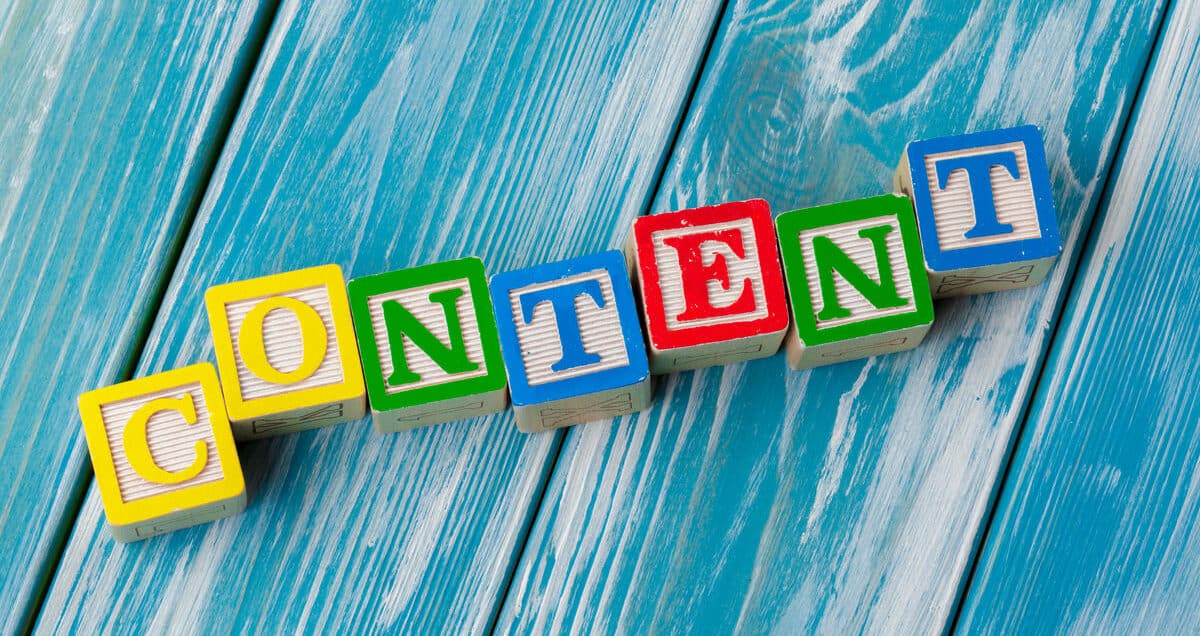 6. Create and publish your content
After you have set your goals, the next step is to create and publish your content. The type of content that you will be creating depends on the goal that was determined in the previous step.
For example, if you want to increase traffic to your website then your content might consist of white papers or guides, blog posts and infographics. Every piece of content you post should be designed with your goals in mind. And remember to use the keywords you searched for in your research.
Therefore, the most important thing is to keep the quality of your content high. Don't rush to create content just to meet the deadline on your content publishing calendar. Once your content is published, you will need to promote it as well. So please share your posts on your social media accounts and send the content to anyone you think might be interested.
7. Monitoring results
The final step in developing your content marketing strategy is to define a few key metrics that you will be used to determine the success of your strategy. Once you have decided on your goals and how you're going to measure them, it's time to analyze which metrics are going to be the most helpful for measuring those goals. At last content marketing plan is to monitor the success of your campaign and, depending on what has been successful, refine your strategy accordingly and your content marketing strategy will evolve.
Therefore, you need to be flexible in your approach to content creation. For example, if your goal was to increase traffic to your website, you might monitor things like the number of visits, time spent on the site, bounce rate, which keywords are related to your site etc.
What are the types of content marketing?
Content marketing is a strategy used to attract and retain customers through consistent content. It can include written articles, social media posts, or videos to help drive traffic to your website. The company's right content marketing strategy helps customers understand what they're buying and why they should buy. Content marketing can be broken down into two categories: owned and earned media. The content marketing examples below can help further define what it is.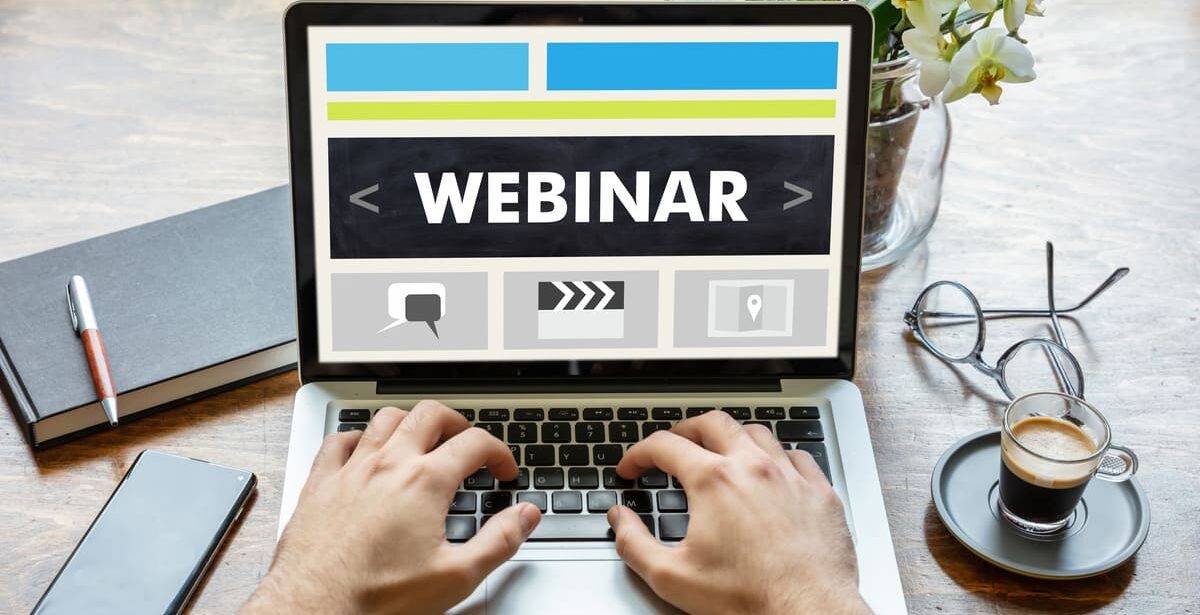 1. Webinar
As we all know companies use webinars to provide educational information about their products or services. Though to create content for a webinar, the company has to create dates for employees. However, once it is published, content marketing can drive more traffic to future events. The profitable customer action you want your webinar attendees to take can vary depending on the audience you're trying to attract.
Furthermore, the digital marketing strategist should be clear about the point of the webinar before it is marketed to potential attendees. For having a great content marketing strategy webinars, you should have a marketing lead capture page that can help improve webinar sign-ups.
2. White papers
A white paper is a document that educates individuals on a particular subject. For content marketing, it covers information in detail while standing out from other articles providing similar education. This type of content marketing example makes more sense when businesses want to provide important information to their customers.
For example, an insurance company could produce a white paper explaining what different plans cover and why they are important. However, the digital marketer should be sure that the customer is looking for a white paper before publishing one. The essential part of a content marketing strategy is to align your product or service with what you've written in your white paper.
3. eBooks
An e-book is often similar to a white paper but can be much longer and include links to videos, infographics, and other multimedia elements. E-books can be a useful content marketing tool to help drive traffic to your website. For example, if you provide first aid training for employees, an e-book can be a great way to educate workers on workplace first aid procedures. Additionally, the digital marketer can include e-book updates with fresh information and links to other resources on their website.
However, companies current content marketing efforts by determining what e-books should be produced and which topics or industries they want to target. Most importantly, an effective digital marketer must know the main purpose of a company's e-book, why it is being written, and who its audience is. The content marketers should also know what the e-book should accomplish as a result of being published.
4. Blogs
A blog is an online journal that contains regularly updated, user-submitted information. Content marketing examples include daily posts that provide readers with information on the company's products or services. This could include anything from training manuals, photos of new products, or even tutorials on how to use their products. For a blog post to be successful in content marketing, the digital marketer should know how to start one for free. If you are not experienced with blogging services or want to use WordPress, consider hiring a professional blogger.
However, a blog post allows businesses and individuals to share their knowledge about a product or service in detail. For example, your company can write a blog post that includes several images and offers an in-depth look at how your products work. The digital marketer should also define what the blog is about and who its readers are.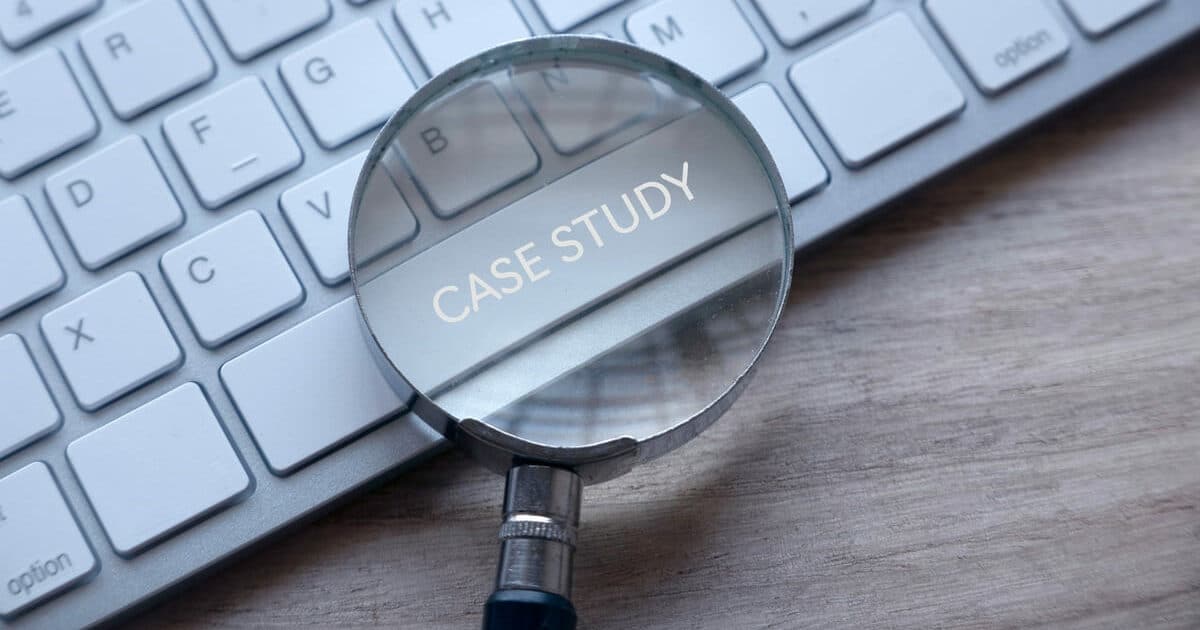 5. Case studies
Many companies can use case studies to prove that their product or service is the best in the industry. By using written content marketing, businesses are able to show examples of how they have provided solutions for people in similar situations. It involves interviewing clients who have used a company's products or services and publishing their testimonials on the business' website. This presents the business as more transparent and builds trust with potential audiences.
For success, case studies need to be well-written and concise, take the time to find a real customer who is willing to talk about their experience, then share that information in an easy to read content format. However, the case studies blog content can be used as a great marketing tool for building a business's credibility and value. Case studies also bring the best of both worlds together. Clients will love to share their stories with others, while businesses can use those case studies for an additional form of marketing.
6. Video Content
The video content strategy is the most powerful content marketing method. Videos are used to attract audiences by focusing on the company's core values and strengths. The video also has an opportunity to communicate its value proposition, which is a short description of what your company offers. Additionally, companies can publish videos on social media networks, such as Facebook or Twitter. This helps gain more views and increase brand awareness.
Therefore, the video content marketing strategy can be used in both context of business-to-consumer (B2C) and business-to-business (B2B). The digital marketing strategist should focus on how much time is required to maintain the video content strategy. Furthermore, it's important to understand who will create the content, which distribution channels to use, and what tools are necessary for video content marketing. As well video marketing can be a great tool for customer engagement.
7. Visual content
In the marketing world, visual content is the newest trend that is taking over. Since a picture says a thousand words, it contains an immediate value to customers and can oftentimes result in higher engagement rates. The marketing strategy should also include visual content marketing examples like infographics, blog content post images, and videos to best tell your story. The audience growth hacker should include visuals because it enhances user experience and increases the time people spend on your site.
Therefore, the key performance indicators (KPIs) you should measure when it comes to visual content marketing examples are the number of shares, likes, and views each post receives. As well creating content that is shareable and compelling will help your visual content marketing examples stand out from the rest. The content marketers must be consistent with publishing visual content. Because each post must have an objective, strategy, and campaign plan to measure the results against your goals.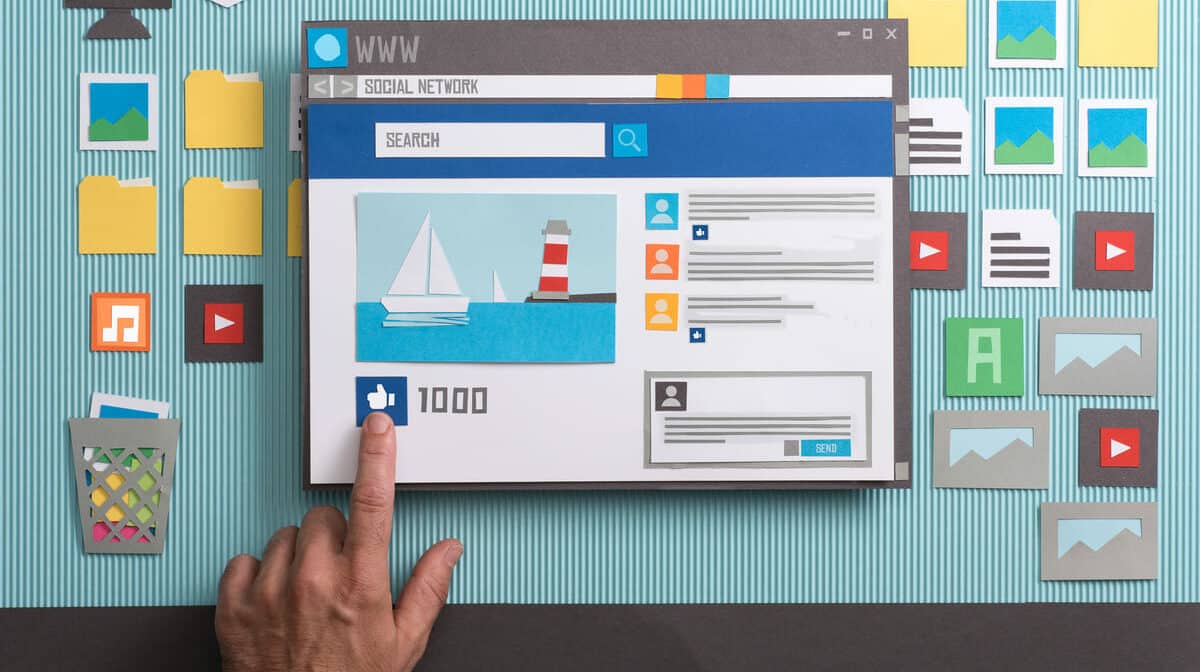 8. Social media content
Social media is a way to connect with your audience and provide content. However, it can be challenging because most social media platforms have algorithms that decide if users see certain posts. This means you'll want to ensure the content is focused on what people will find useful or entertaining. Additionally, companies benefit from sponsored ads that can help broaden their reach even more. The social media marketing examples can offer some insight on how best to use social media for content marketing.
Therefore, social media marketing is an opportunity to engage with your audience. One opportunity is through a company's social media channels. Social media provides an open door for organizations to build relationships and drive user engagement. It can be part of a larger content marketing strategy, but should not completely replace it.
What are the content promotion techniques?
Additionally, content production is not enough to make the content useful. It is also important to promote it and drive traffic to your website. Content promotion techniques are used to deliver content to a specific audience group who are interested in the topic. However, these days you can use more advanced techniques and they are:
1. Promote through social media
For content creation, social media is used to spread content and drive engagement. The search results are now rich with the content and the social platform is constantly updating. Thus, if you want to drive traffic to your website through the search results then you should use a social platform. From mobile devices apps to content aggregation, online media can drive traffic. From using this platform the customer feedback can also be collected. This helps improve the quality of the content. Moreover, content distribution techniques like a social platform are good for targeting influencer marketing and brand awareness.
2. Use email marketing
Content promotion through email is also popular. In this technique, emails about content are sent to a specific contact list of target users. Through this technique, you can easily promote your content and drive traffic. Also, the ROI from using this technique is high as compared to other techniques. Email marketing can be used for promoting business as well as a non-profit organization. It is a great way to promote your content and build relationships. The content creation part is not very hard. You just need to know your target audience and create valuable content around it.
3. Partner with influencers
If you want to promote your content on a large scale then you should partner with the influencers. These days, there are many social influencers who have the ability to influence the audience and gather thousands of followers. With their help, your content can be promoted through different channels like Facebook, Instagram etc. Moreover, these influencers also give feedback about the content and this helps you improve it for other audience segments. However, the content channels should be different in order to avoid overpromotion. And the email subject lines should be creative to grab their attention.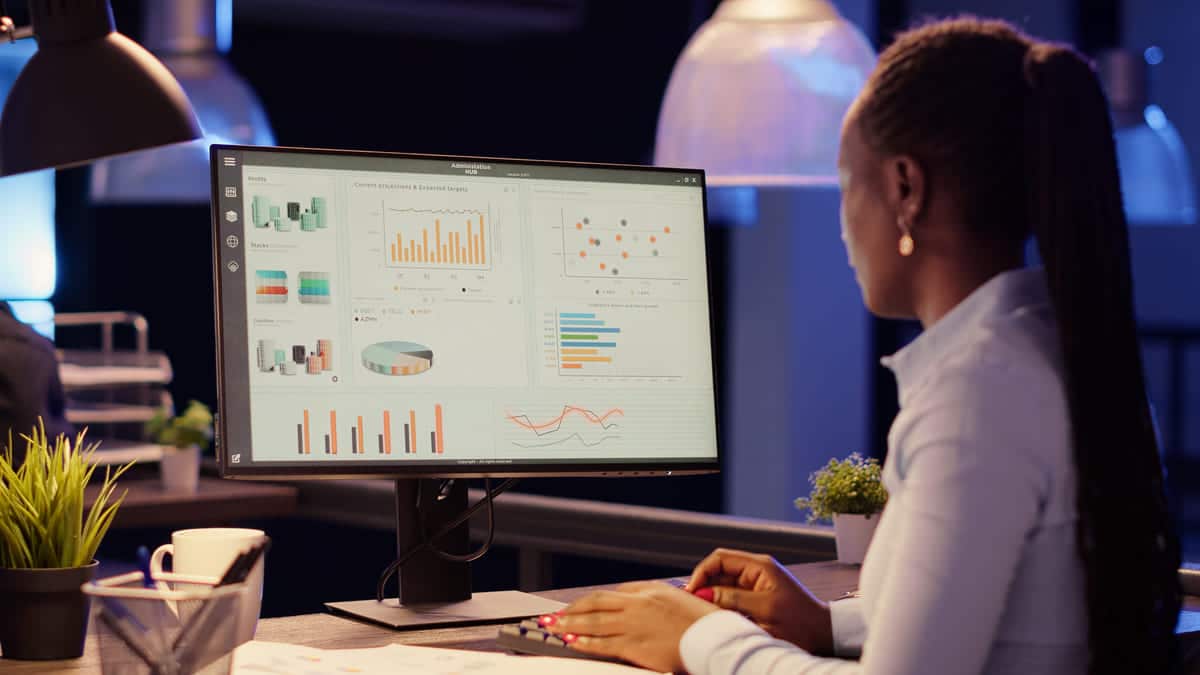 4. Monitor the web for mentions
There are several tools online for this purpose. You should search the web using your name, content or brand name to track down if someone is talking about you or linking to your website. Furthermore, it has an algorithm that shows you what content is trending and who shared it. The user behavior on the web can be tracked to improve the content strategy. And the content audit can also be done with the help of this platform. Thus, you should check out a content promotion tool like Buzzsumo to track down mentions and trends in your niche.
5. Guest posts on relevant blogs
Another great way to promote the content is through guest posting on relevant blogs. This technique helps link back your website and increase its credibility. But it works best only when the article is useful for the blog's audience group. For instance, if you are crafting an article about fitness wearables then you should guest post it on a fitness blog. So, the buyer's journey and the business goals must be in sync. So, content creation without having a goal is useless and it will not drive traffic.
6. Repurpose content as video
Once the content is written, instead of simply publishing it on the website; it can be repurposed as a video. Though it's difficult to produce videos if you already have the content then you just need to add some visuals and audio in order to convert your blog posts into great-looking videos.  You can upload them on Youtube and other video sharing sites. In addition, a viral video can be shared on Facebook and other social platforms. If the content is great then the video will also do a great job in promoting it.
Tips for beginners you should know
Below are tips to get you started on your journey to content marketing for beginners and they are:
As a beginner, for content production and promotion, use the already known and trusted content channels and content formats.
Make sure you can go for evergreen topics to gain organic traffic and build your brand before going after short-term benefits.
Do work on creating quality content that will keep people coming back instead of only looking at the SEO or traffic numbers.
Push your content production to a regular schedule and make sure you have a social channel plan.
You should be ready for a long-term relationship with your readers before going all-in on paid traffic.
Starting small, successful content marketing takes time and effort – be prepared for this.
Think of new ways to reuse or repurpose your content to reach new audiences without having to create an entirely new piece of content.
Keep track of all your work with a solid editorial calendar and make sure you are measuring everything that matters (but don't get distracted by the things that don't).
In your content, always start with a customer-centric focus to avoid an "I-centric" tone that often turns people off.
In designing your content, don't sweat too much about design. Just ensure it is readable and functional.
Start by creating basic types of content e.g. how-to guides, listicles etc. Once you start creating your content, get early feedback on the type of content that resonates most with your audience.
It is important to acknowledge people for their input and ideas. You can do this by including a call out section in the body of your work or mentioning names in your works.
To get more traction, create vertically-focused content.
Try to be an early adopter of new channels that are not yet overcrowded like Quora, Medium etc.
Most importantly, ask for feedback often and be open to making changes if necessary.
Though seek out places where it's okay to be imperfect or brand new.
Don't give up after your first try – keep iterating and testing until you get it right.
As a beginner, you need to be patient and wait for results to come in before you can give up on content marketing.
These are simple tips but they will get the job done if you implement them. If you do not know what to do next, continue reading on or take this course.
The Bottom line
Therefore, content marketing is a powerful way to reach out to potential customers. With the right strategy, content can be used as an effective tool for increasing sales and expanding your brand's reach. If you're new to this type of marketing or simply want some tips on how it works, our guide will walk you through all the basics so that you'll have no problem creating great content in the future. Content is the fuel for any successful online business. It's important to have content on all platforms, from social media posts to website articles or blog posts and everywhere in between.
As we all know content marketing is one of those strategies that will be enduring in this digital world. The only thing you need to remember is how effectively you can use it to grow your business. You need to get into the content marketing game smartly to get more leads and sales generation.  Whether you want to learn how to create content, or just need some pointers on what post types work best for your business, this article should have everything you need. There are many ways to create and promote your content, so find the one that works best for you. If you have any additional questions or would like more guidance on how to use these tips then feel free to contact us through a comment below.
FAQs
What is inbound marketing and how does it affect business?
Inbound marketing is a strategy that uses search engines, social platforms, and other online tools to attract prospective customers. It relies on the principle of "percolating" or nurturing leads through various touchpoints until they are ready to buy. Inbound marketers use the content as their primary driver for engagement with prospects because it builds trustworthiness. People who come across quality content want to learn more about what you have to offer them (because your site was so engaging). This type of targeted approach has been shown time after time as being more effective than traditional outbound methods like advertising campaigns. Inbound marketers aim to provide the customer with the information they need in order to convert them into customers. This approach can be beneficial for businesses because it doesn't cost money to attract potential customers - it's free. There are no lists or databases needed either since all you have to do is create high-quality content which will naturally attract people who are looking for answers about your product or service. Google has confirmed that "inbound links" rank higher than "outbound links".
How paid advertisements work for content marketing?
When it comes to content marketing and getting your content seen by more people, a paid advertisement can be a great way to do just that. Paid ads can help you reach a wider audience with your content, and can also help you to get your content in front of the right people - those who are most likely to be interested in what you have to say. There are a number of different types of paid advertisements that you can use for content marketing, including social media ads, search engine ads, and even email ads. The key is to find the type of advertising that will work best for your business and your target audience, and then to create high-quality content that will really capture people's attention. The key difference between content marketing and other types of marketing is that the goal of content marketing is not to sell a product or service outright. But rather capture the attention of potential customers and then convince them to come back for more information. Once someone has been drawn in by a piece of well-crafted content, they are much more likely to be receptive to future advertisements from the same business.
Which is the most effective keyword research tools?
Keyword research is the process of identifying and researching keywords and key phrases that are relevant to your business and your target audience. Therefore, the most effective keyword research tool is those that allow you to identify both long-tail and short-tail keywords, as well as those that allow you to spy on your competition and see which keywords they're targeting. One of the best keyword tools available is Google AdWords Keyword Planner. This tool allows you to find keywords related to your business, measure the competition for those keywords, and even get estimates for how much organic traffic you could expect to receive from ranking for those keywords. Other great keyword tools include the Google Search Console and Ahrefs.com. The Google Search Console allows you to see how many people have searched for your website on Google, while Ahrefs.com provides data on how many backlinks are pointing to your website. This information can be helpful when targeting specific keywords for your content marketing campaigns.
What is the best way to do content marketing?
Content marketing is a strategic approach to promoting your business through the distribution of valuable, relevant, and consistent content. It's more than just blogging or publishing one article here and there- it's about creating an entire series of articles on topics related to your industry that are designed not only to inform but also to engage readers. This can be done through email marketing (by sending out newsletters) or social media sites like Facebook & Twitter. It may sound time-consuming at first but with proper planning, you'll be able to see results quickly which will make the process easier on you. Remember: consistency is key in order for this strategy to work best. Therefore, the best way to do content marketing is by creating a content strategy that outlines your goals, target audience, channels you'll use to distribute your content, and the type of content you'll create. Once you have a strategy in place, it's important to consistently produce high-quality content that's relevant to your audience.