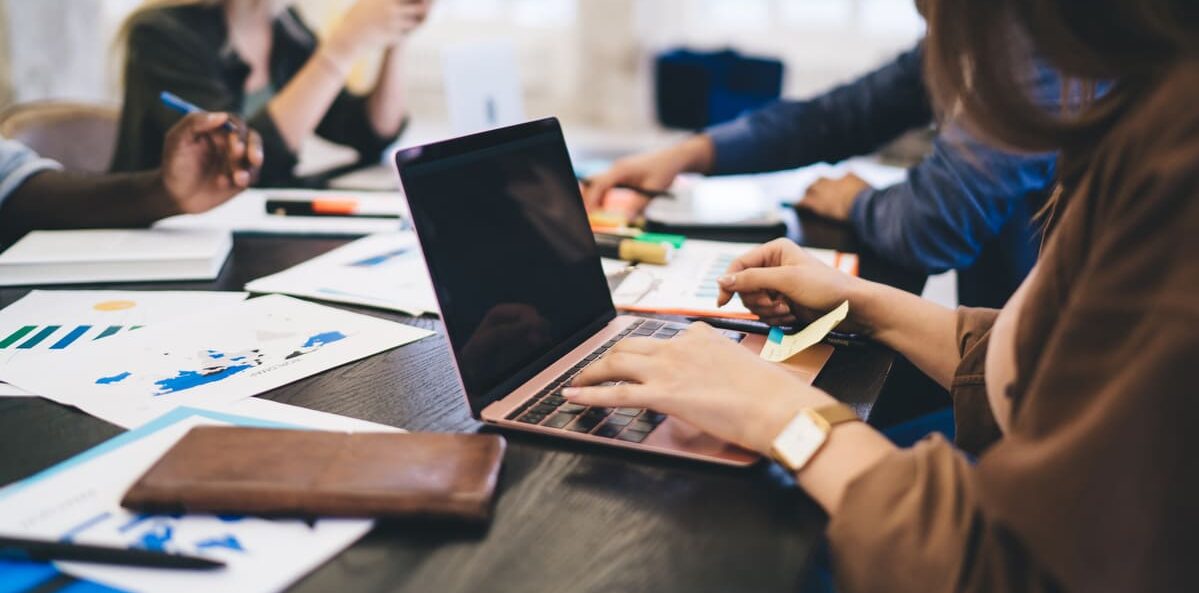 Copywriting is an essential skill for any marketer. It's how you communicate your ideas and persuade people to take action. Writing content for your website is one of the most important marketing skills you need to rank for and drive conversions. Copy is everywhere from product or service pages to PPC landing pages. And you need to write content that is found, meets your customers' needs, and your business goals.
Content is the backbone of your content marketing strategy. Whether you repair shoes or sell watches, people look to your products and services online to meet their needs. Your potential customers turn to Google and search engines to answer questions and solve problems. If you want to improve your online presence, you need to create great content that finds and converts your customers. So, for you in this blog post, we have shared effective 11 copywriting tips from the professional copywriter.
What is Copywriting?
Copywriting is the process of writing text for the purpose of advertising or other forms of marketing. It encompasses everything from sales letters, product descriptions, and eBooks to a blog post, social media updates, and website content. As well as for the target audience, copywriting is meant to appeal to the emotions of readers, and include calls-to-action which drive them into buying a product or service.
Copywriters are professionals who understand that what they write can have a significant effect on the success of a marketing campaign. They also know how to use words in such a way as to exploit this fact. The content writer must convince the reader of the value of a product or service, and then motivate them to take action. For better writing skills telling a compelling story is the best-copywriting practice.
Copywriting can be used in print media such as newspapers and magazines, but it is also commonly found on the Internet. For example, on websites, blogs, and social media pages. This is why knowing how to write effective web copy is so important for those who work in the world of online marketing. The search engines look for keywords and phrases that indicate the relevance of a web page to its subject matter, and it's important for bloggers to use these carefully.
11 Content Marketing tips from copywriter
Although a professional copywriter helps you with your website pages, blog, and marketing essential elements. A good copywriter will make sure they understand the client's business inside out before even picking up a pen. As well as long-form content marketing, short copywriting is equally important. And the power words of a writer can make your short text work even better.
Generally, different types of relevant content require copywriting. From email marketing and paid advertising to landing pages and blog posts. Your marketing campaigns require an excellent copywriting tip. The internet allows people to research in different ways, so you need amazing content throughout the buyer's journey to ensure you engage with potential customers throughout the entire process. So, here look at some helpful copywriting tips you can use to rank higher on Google, increase conversions, and grow your business effectively: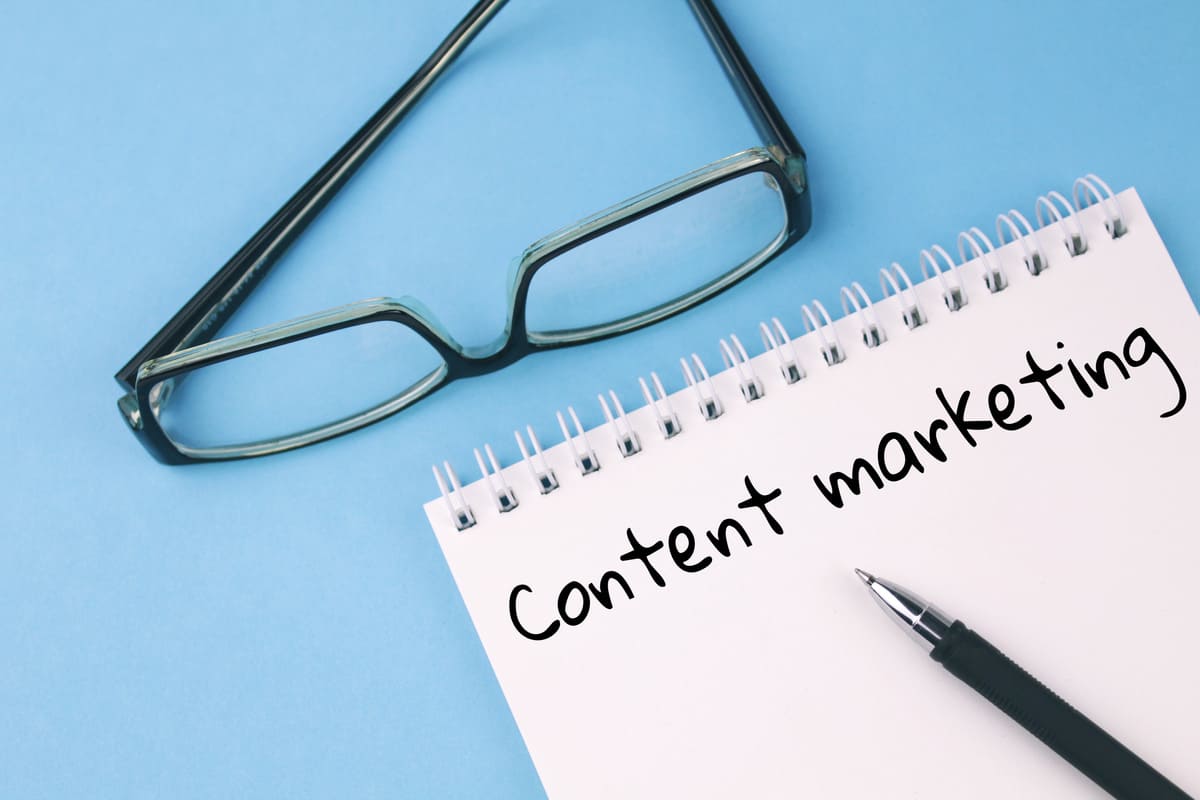 1. Do Keyword research
Google wants to offer relevant content based on search queries that its customers use to find answers and solutions to their pain points. Keywords are how customers interact with Google, so to meet online you need to create great content that fits your customers' terms. To identify the user intent your content is based on search engines' intent.
Understand what people are looking for, how they do it, and why they are looking for your solution. Relevant keywords in all of your content tell Google that you are an expert, improving your online visibility. From the point of view of competitive research, a content writer should avoid writing too many words in content if it's not needed. Some search engines queries are used more than other search queries, and keyword volume gives you a general idea of ​​the popularity of a specific term. Creating great content takes a lot of time and energy, so you need to focus on keywords that meet the minimum threshold.
Though Keyword competition is a metric that tells you how difficult it is to rank for that keyword. Keywords with higher difficulty scores will require much more work, time, and resources to rank than keywords with lower difficulty. Try to focus on keywords with a relatively low ratio of keyword difficulty to high keyword volume. Keyword research is the best copywriting tips you should consider while writing your own content. Incorporating keywords into your content is an essential copywriting skills for developing great content for your website.
2. Identify the needs of the target audience
Additionally, your target audience has specific questions and seeks a remedy for their pain points. Whether you sell running shoes or paper plates, people are looking for your products and services to improve their lives. Potential customers turn to Google, social media, and other online content to find the answers they need and purchase products or services online to address their pain points. Though good copywriting requires clear thinking and simple language that will engage your readers and motivate them to interact with your business. Once you understand the basic needs of your customers, you can start researching the types of content your business needs based on the intent of potential customers.
3. Understand your audience research intent
Keywords are important to copywriting for both Google and its human beings readers. On the one hand, Google wants to offer the best possible content so that it can match the content with the intent of the keyword. On the other hand, people use specific types of words when searching for answers and solutions online.
Though online search engines use broad queries to find general information on a topic. The best way to guide these searches is to develop educational materials to help readers define their questions and clarify their problems. Once people pass the informational stage, they start comparing different products/services to suit their needs. On the transactional stage, explorers understand your problem and prepare a shortlist of possible solutions. You can create audience's language content like FAQ pages, testimonials, and case studies to strengthen your relationship and drive sales.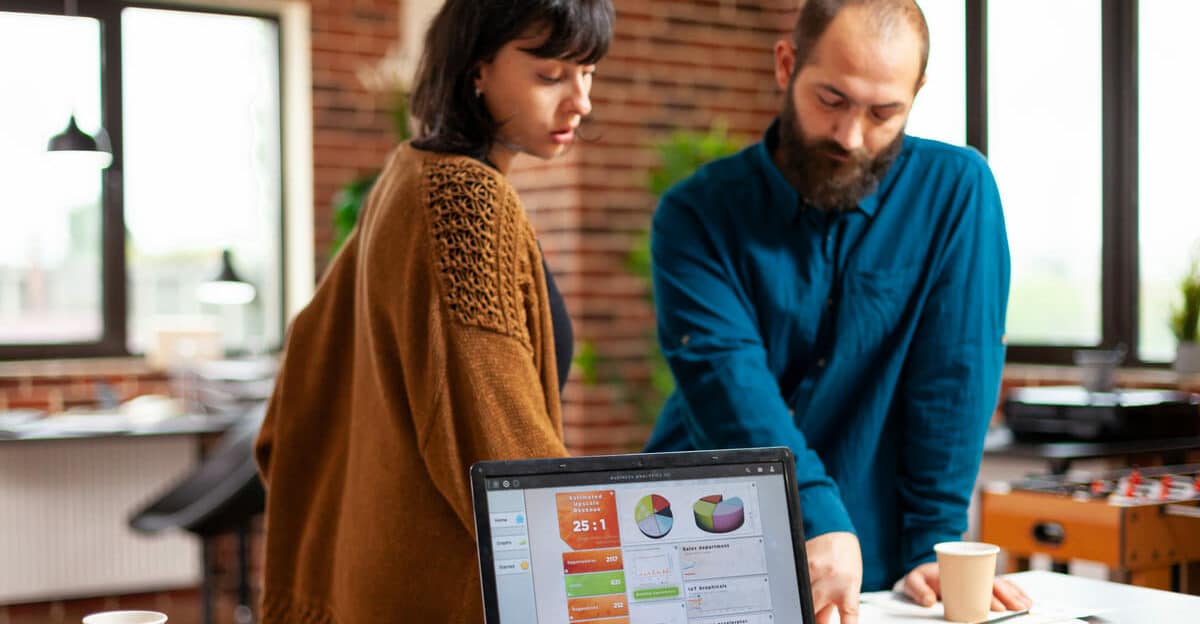 4. Target Long-form content
The length of content are a hotly debated argument among copywriters. While there is no ideal length for blog posts, landing pages, or other web pages, you can bet your Google ranking that long-form content is the way to go. While Google has stated that it doesn't explicitly use word count as a ranking factor, that doesn't mean you need to forgo long-form content entirely. Despite the direct impact of content length on search results, you can be sure that long-form content offers distinct Search engine optimization benefits compared to its shorter counterpart.
Recent studies show that the majority of blog posts on the first page of Google average 1,890 words. Try to aim for at least 1,000 words for blog posts and service pages. 1,000 words are the sweet spot because it gives you enough room to insert keywords naturally while presenting the whole image to your target audience.
Long-lasting content is great because it can help you rank, but if you need to adjust your strategy based on where you're posting and who you're posting content to. There may be an opportunity for you to achieve higher rankings by diving into more detail on different topics on the related topic. Long-form content provides a huge canvas that you can use to write content. You should write your text with a minimum length. As it is the attractive text that feels natural to your readers and includes keywords for search engines.
5. Focus on the headline of your content
One of the hardest parts of writing copy is knowing how to choose the right headline. Your title is the first thing people see on Google, and a good title can make a big difference to your click-through rate and engagement on your site. Odd numbers like 7 and 9 are different from the typical "top 10" list. You can stand out from your competition by adding numbers to your title, and if you use an odd number, you will see better performance.
Similar to numbers, you can use special characters in your titles. Online search engines will notice characters like parentheses, hyphens, and parentheses and get more clicks. Questions generate curiosity and add SEO value. You can tailor headlines around short questions to tell people what they're looking for and help them read your article.
6. Do competitive research
Competitive research is the best way to understand what kind of material already exists on a specific topic. Analyze your competitors' content to detect gaps between what they offer and what your customers are looking for. Content gaps are critical to content marketing, and the only way to uncover opportunities is to understand where competition is missing so you can fill the gap.
As well as writing process of content takes a lot of time and resources. You can use competitive analysis to introduce yourself to topics or topics that you don't usually think about when it comes to your industry. Digging into your competitor's content strategy can do a lot more than just help you write good copy.
As well as you can start to see how your competitors use different types of content with social media, local SEO, and even paid ads. These connections can help you solidify your content marketing strategy. The ultimate goal of competitive research when writing text is to identify the areas where you can deliver superior content as quickly and efficiently as possible.
7. Focus on SEO format
Formatting the content is the essential way for copywriters. Because their writing content has a significant impact on how people interact with power words on a page. Nobody likes to read large sections of text, so you should divide your material into smaller sections.
These sections are typically 250-400 words long and use heading tags like H2, H3, etc. These sections can be used to emphasize keywords, making the content scannable and easy to read. Write short sentences to make sure your readers don't get lost in long sentences. The sales funnel is divided into three stages: Awareness, Interest, and Action. And the internal links you write should help customers get from one part of the sales cycle to another.
Long sentences make the material difficult to read, so use short sentences to keep the reader's attention. And limit your paragraphs to just 2-3 sentences. Browsers keep white space between paragraphs, and this white space helps guide your readers' gaze. And makes your content more attractive than a large section of text. And don't forget to use bullet points throughout your content to summarize important information.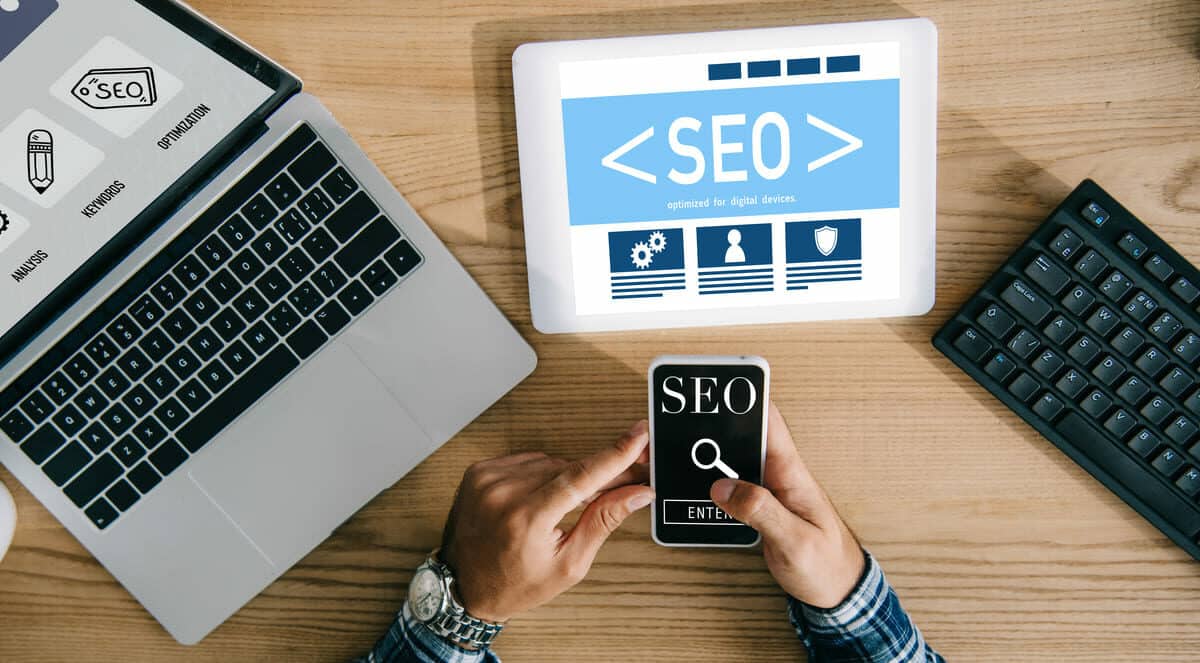 8. Highly purpose-based content creation
Since Google ranks pages and posts, you should start the writing process by thinking about the purpose of each page and a set of keywords used in that content. And your homepage is the most powerful page on your site because it sits at the top of the directory and is the page with the most traffic. You should structure your web content on the home page with the intention of drawing people away from your home page and other pages on your site.
Regardless of your industry, it would be best to use testimonials pages to prove your value and build a relationship with your audience. Be sure to write a detailed description of how you worked with previous clients. Blog Post is educational material that is used to drive more search engine traffic. If you want to improve your online visibility and build customer relationships, make sure to focus your blog posts on education and not sales.
9. Use an active voice
An active voice in marketing helps you get a sense of how your readers take action and interact with your products or services. Instead of passively reading content, you can use an active voice in your copywriting to get potential customers to invest in your content. The right words attract your readers and this copywriting tip focuses less on algorithms and more on your human customers.
An active voice keeps your writing concise by avoiding the use of single words. Active voice copywriting also keeps your readers interested in all of your content. Use verbs in calls-to-action to help readers quickly understand the tasks they need to complete. You can also use active voice and actions in a CTA to emphasize the benefits of your products or services. You should also limit the use of jargon unless absolutely necessary.
Therefore, make sure to avoid using adverbs and other nonsense in your copywriting to keep your content short and clear. Whenever possible, try to use an active voice with action verbs to make your writing more robust and accessible.  A few simple changes to your content can significantly affect how your readers engage and convert along the buyer's journey.
10. Use analytics
Additionally, you can use Google Analytics and Search Console to find out the type of content on your site. Both of these free tools website analytics provide valuable metrics that you can use to write great text, such as:
To produce content readability score and the bounce rate. In general, content that is easier to read will work better. Try to keep your copy at a Flesh-Kincade score of around 60-70. Bounce Rate tells you how likely customers are to read your content but not interact with the content in any way.
It's important to see how long readers are spending on different types of content to understand what's most important to your readers. You need to focus on website traffic and how many potential customers visit each page and blog post. Find out which content is driving the most traffic and leverage that content to improve online visibility and editing process of your posting schedule.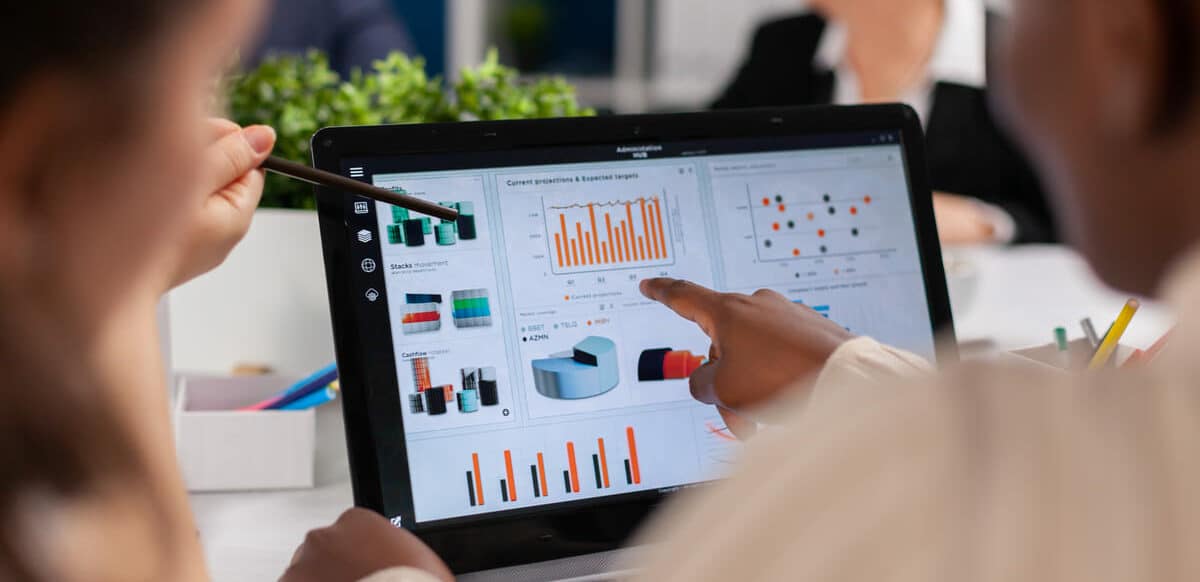 11. Focus on 4 P's writing skills
The 4P Copywriting skills formula provides a proven framework that you can use to take your content to the next level. This conversion-focused formula focuses on your customers' needs and guides them through the process of identifying, promising and solving those problems.
1. Paint-a-content-picture:
Paint a picture of what your readers' lives will be like after you've kept your promise and made their lives better.
2. Promise:
Make quick promises to your readers on the first line of your content. Make sure your promise meets the wishes of your target market and needs to get their attention right away.
3. Proof:
Back up the promises you make to your readers with social proof and testimonials. Painting a story is a great strategy for combining proof of promise in your message after promise and turning your customers' desires into action before delivering a call to action.
4. Push:
The final part of the 4Ps of the copywriting formula is to push your readers aside with a h5 CTA. You can use this copywriting tip in sales copy and PPC landing pages. You can also use the free template to create product web pages, structuring each page to provide an immersive experience.
What's the basic difference between copywriting and content writing?
Both copywriting and content writing are different types of creative writing, but they're used for different purposes. Copywriting is written with the aim to inform the reader about a product or service and ultimately convince them to buy it. Content marketing, on the other hand, is focused more on converting site visitors into leads and building relationships. Copywriting will provide information about a product or service, but it's content marketing that converts website traffic into customers.
Copywriting and content writing are two different skill sets, but both are important for a successful content marketing strategy. Copywriting is the process of writing persuasive, sales-oriented copy for use in advertising and other commercial contexts. Content writing is the process of creating valuable, informative content for a website or blog. This type of content helps to attract and retain visitors, and can also be used to boost SEO rankings.
The content writer is writing for the reader, and it's that person's needs and interests that come first. The copywriter has an obligation to fulfill a client's marketing objectives and will write accordingly. Often there is a crossover between the two roles; at other times they are completely different skills that should be handled by separate individuals.
Copywriters are typically paid by the number of words they write, while content writers are typically paid based on the quality of their work and the amount of traffic it generates. So overall, the main difference between copywriting and content writing is that copywriting is more focused on getting people to take action. While content writing is more focused on providing valuable information.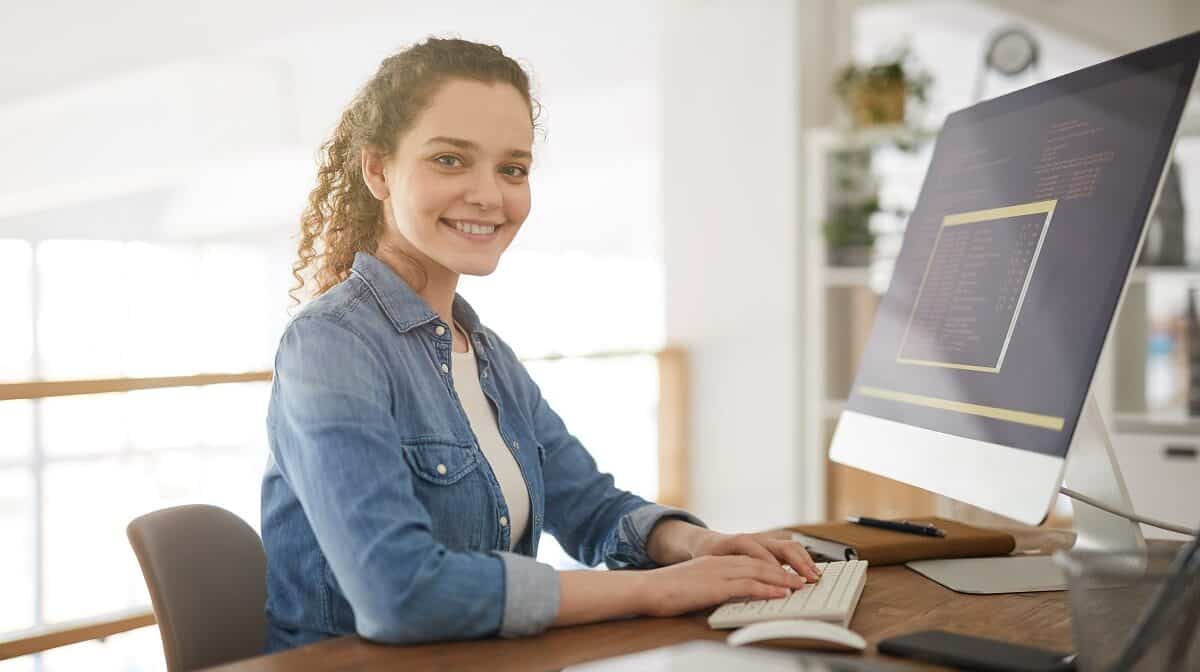 Why is copywriting important for marketing?
Yes, marketing is important for getting your message out to the people who will buy from you. But without copywriting, your marketing isn't going to be very effective. That's because if you don't write good ad copy and create compelling content.
Copywriting is important for marketing because it's one of the most effective ways to create content that engages and converts website visitors into customers. Good copywriting can help you sell your products or services by convincing people to take action. Whether that means clicking a button, signing up for a trial, or making a purchase.
However, not everyone is a good copywriter. That's why it can be important to hire a professional copywriter for your content marketing campaigns. The blog content upgrades that we've been creating for clients have been crucial to turning blog visitors into subscribers, and it's led to increased sales from paid advertising. Copywriting is also important because it can help you establish credibility and trust with your audience. Copywriting is important because it's the words on your website, in your product descriptions, and throughout all of your marketing materials that affect how people perceive you.
The Bottom Line
Content marketing is a powerful tool in the digital marketer's arsenal. It can be used to attract and retain customers, generate leads, and increase conversion rates. The most effective content marketers know how to strike that delicate balance. And providing valuable information without sounding like they are trying too hard or overselling their products. In this article, we've compiled 11 of the most important content marketing tips from a professional copywriter. These will help you create more persuasive and engaging content. That leads to increased engagement with your audience.
Whether it is writing an email newsletter, social media posts or even creating a landing page for your new product launch. These insights should prove invaluable in helping you amplify the effectiveness of every piece of written material you put out there. If you have any queries regarding the above context then feel free to share with us through a comment section below.
FAQs
How to get the reader's attention towards content?
Content marketing is a form of marketing that involves creating and sharing content for the purpose of attracting attention and generating leads. There are a number of ways to get the readers' attention towards your content. Some of the most effective methods include using catchy headlines, writing in an engaging style, and using images and videos.
Another effective method for getting the customer's attention is to write about topics that are of interest to them. For example, if you're writing about a new product, you could survey your customers to find out what they're most interested in learning about. Then you could create content around those topics. Finally, it's important to make sure that your website is well-designed and easy to navigate.
How to create persuasive content?
Content marketing is all about creating persuasive content. The most effective way to create in-depth content is to understand your audience and what motivates them. Once you understand your audience, you need to start creating content that resonates with them. This means using the same language they use, writing in a style that appeals to them, and addressing the issues that are important to them.
Finally, you need to make sure your content is useful and provides value. People are more likely to be persuaded by content that helps them solve a problem or provides them with useful information. Creating useful and informative content is a great way to engage your audience and persuade them to take action. Be sure to focus on quality over quantity, and make sure all of your content is accurate and well-researched. And visually appealing content can also help to persuade your audience to take action. Use strong visuals, interesting headlines, and attention-grabbing formatting to capture your customer attention.
What is a google search console?
The Google Search Console is a free webmaster tool that allows you to see how your site performs in Google search and also provides insights about crawl errors, malware, and other indexing issues. The Search Console also provides data about your website's impressions, clicks, average position, and estimated click-through rate from search results pages. You can also use the Search Console to submit sitemaps for your website and track their appearance in search result.
Content marketing can be a great way to improve your website's visibility in Google search results. By creating high-quality blog posts, articles, infographics, and other content, you can help to attract organic traffic to your site and increase awareness of your brand.
How can digital marketers help to write engaging content?
Content marketing is the process of creating and sharing content with the goal of attracting and converting customers. Digital marketers can help to write engaging content by understanding what makes people want to read it. Some things that make content engaging include using catchy headlines, keeping it short and sweet, using images, and making it relevant to your audience.
A digital marketer can also help to spread the word about your content by sharing it on social media and other channels. By targeting the engage customers with the right content, you can increase your chances of conversion. The marketing strategy they will provide you would be highly effective for your business goals. So, if you want to provide quality content to your potential customers then we recommend you take advice from digitalized marketers.