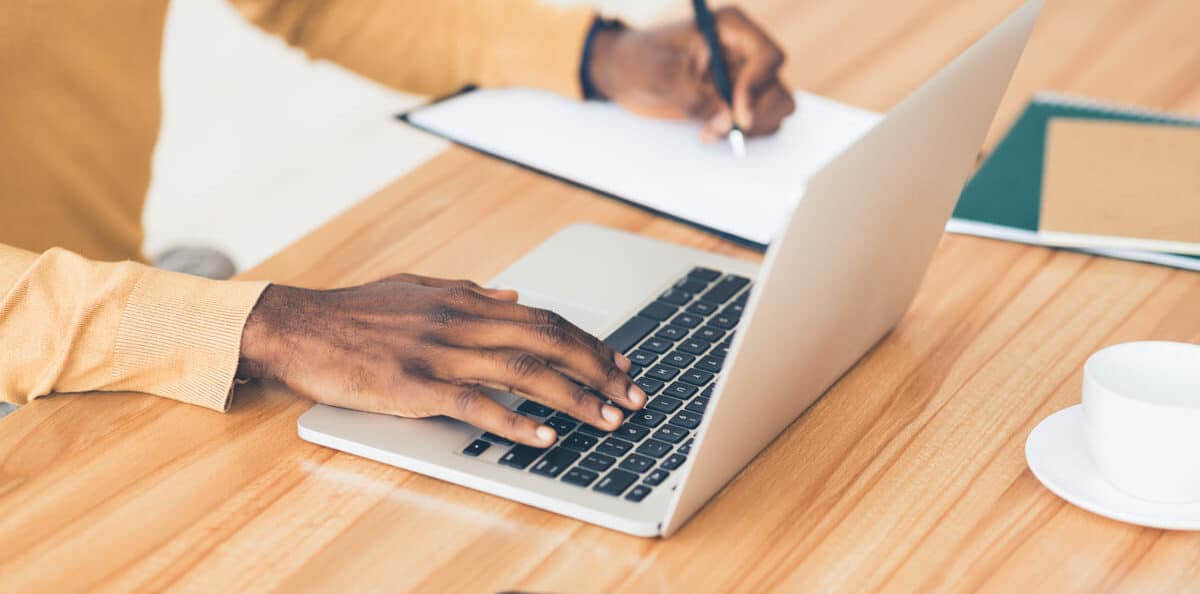 In order to keep your readers engaged, you must produce content that is interesting and relevant. You can do this by using a variety of techniques, such as storytelling, providing valuable information, and keeping things fresh. When it comes to interesting content, storytelling is one of the best ways to captivate your readers. This involves writing in a way that allows your audience to visualize what you are trying to convey. But when you write blog or content, you must avoid the common mistakes that take away from your stories.
People are drawn to interesting stories and information. So if you want to hold their attention, you need to provide them with something valuable and engaging. You can accomplish this by telling them how to do something, sharing entertaining facts or statistics, or introducing them to fascinating people. Just for you, in this post, we'll share some effective ways that you can use to write content that will keep your readers interested.
16 Effective ways to write readers engaged blog posts
As we said content marketing is a huge platform where hook readers get informative content that is relevant, interesting, and useful to the website's target audience. In truth, it doesn't matter much what you write about as long as it is written in such a way that keeps your reader interested. If a reader doesn't feel any emotional tug when he or she first reads your blog posts. Then there is very little chance that they will actually read it and learn anything. There are so many niches and it's so hard to figure out which ones will be profitable when you write content. Although just for you below we have discussed some best effective ways for writing articles that keeps your reader's attention towards your blog post and they are:
1. Follow a posting schedule
Make it a point to write on an exact day at the exact time every week. This is because the reader knows that whenever they come to your site. Then they will see your new blog posts which gets them into the habit of checking the site regularly waiting for your new posts. The publish date of recent posts is necessary to maintain your readers' interest.
As well as if your site's last post was two months ago then red flags go up and engage readers don't think of checking back for new content. If you have a limited marketing budget or a finite amount of time to capture the attention of your target market. If you run the same old tired posting schedule over and over, your results will eventually stop improving. You will reach a point of diminishing returns. At this point, you need to change your approach and be regular with your entire post. And sometimes keeping your regular posting schedule trick also shows your readers that you're committed to writing posts.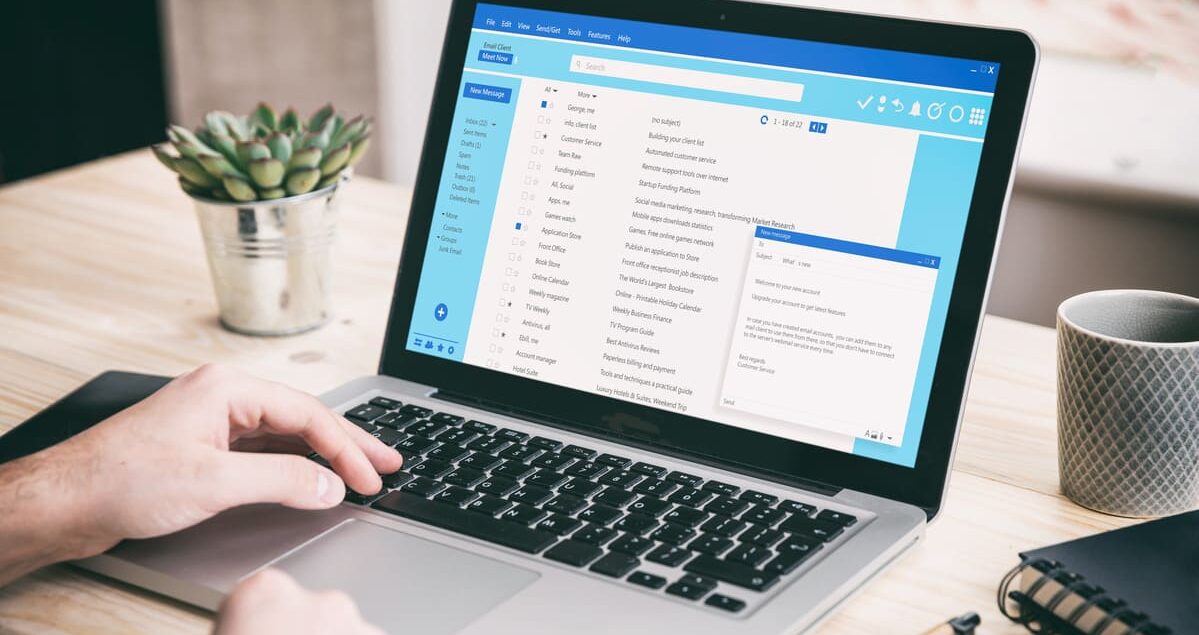 2. Provide relevant content to your target audience
Providing relevant or quality content to your target audience is a great tips for engaging readers. For building the credibility of your valuable content you need to make an emotional connection with them. Engaging content is so important for your draw readers. They will stop coming back to your sites if they think they have to dig through pages of articles that don't relate to them.
While writing off-topic once might drive new readers to your blog, they won't come back when they see that the coverage they came for was a one-time thing. On the other hand, if you write the right content, you could find yourself with priceless insight into what your customers want to read. To get the reader's attention, the writing skills of a content writer are also an important factor for your content. So, be relevant while start writing content, and don't forget to add precious words to it.
3. Create monthly wrap-ups:
Many blog post doesn't have the resources to run a weekly newsletter so wrap-ups are the best options from previous blog content from that particular month. Wrap-ups posts are great ideas for sharing on social media sites like Facebook, Instagram, etc. As it shows new readers all the great content that the writer produces throughout the month.
As you know that your customers are constantly looking for something new and interesting to read. They are searching for information and trying to find solutions to problems they face. But if you fail to create useful, unique and high quality content, they will simply leave and never come back. And since most of your competitors are creating great content, you will find it really hard to grow. So for that the writing style of writer and monthly wrap-ups content make your post unique and interesting for them to read.
4. Promote your content:
For promoting your blog post you can use serval social media platforms to attract your readers. Write blog posts in short sentences and share with unique hashtags on social channels to get more views on your article. If you want your visitors to read what you write for as long as possible and to keep them coming back to your website or to watch your video you need to promote your content.
By it, your engages readers can also follow you or like you on social media to keep getting updates on your blogs. Social media works like a weapon to bring new readers and keep old ones with your sites. And this step helps you to get more traffic towards your websites. Make sure that you're promoting your content wherever you can. This way it is more likely to get found by new readers and search engines who write great content on the subject will always bring in the most targeted traffic over time.
5. Optimize for SEO content:
The search engines optimization content is an incredibly effective way to keep your readers interested in your content creation. Generally, SEO is the process of increasing website traffic through your search engine results. When your potential readers search terms related to your brand then they get a chance to discover your website and become regular readers of your blogs.
Today most readers rely on Google to get the right content that they are looking for. So when you write your blog post, you must choose a specific keyword and optimize the content so that it ranks well on SERPs (Search Engine Result Pages). For SEO following things should be considered:
Title: The title of your post is the most important factor when it comes to your SEO post.
SEO Keyword: You must choose a specific keyword so that you can easily target your reader's search engine queries.
The length of content: Well once again for better ranking in Google, you need to optimize your reader's engagement level through writing long and informative content. It doesn't mean that you should write a novel, but at least 300-400 words of content will do the work.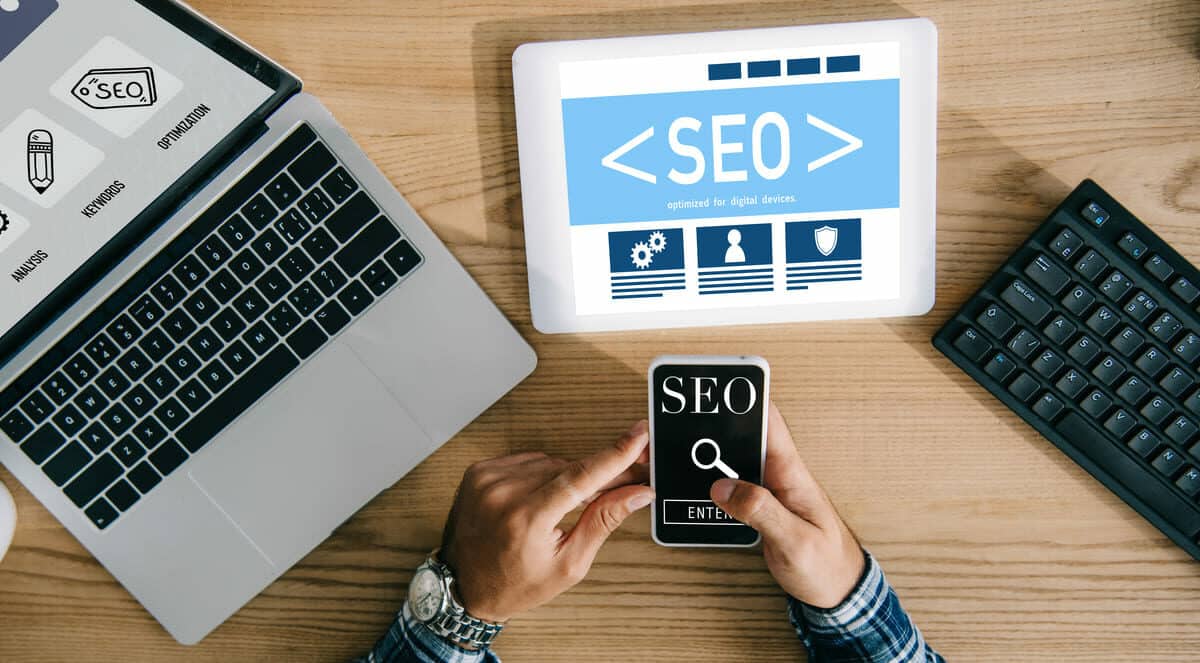 6. Have a call to action:
Every blog post should have a call to action. It is the action that you want your reader to take when they are finished reading your blog posts. E.g., If you are writing about how to lose weight in 10 days, then at the end of the article ask readers what is their opinion on this article, whether it was useful or not. Then you can ask them to share their opinion on the comment section and then they will surely come back for more such articles. In the online world, there are many tactics available for enhancing your writing skills such as online writing workshops. If you want to provide your readers instant gratification then improving skills as well as a call to action should be necessary for you.
7. Responds to Comments:
This is one of the best effective ways to engage your reader in a competition. Everyone wants their voice to be heard, especially when they are active online users. So you can get your reader's attention by responding to comments on social media platforms like Facebook, Twitter, Google Plus, etc. This will allow you to help them whenever they are stuck while making a point. Because you are always there to help your reader, they will become hooked with your writing and never leave it. And if you cancel respond to reply them then it's impacted on them negatively. This shows that you're connected to your blog and what people say about it. Plus, it's a great way to build new relationships with them. So, respond to your reader's comments and questions regularly.
8. Format wisely your content:
From the introduction to the conclusion ensuring the format of your content is one of the important steps you should consider while writing blog posts. The introduction of your post should be unique and generally related to your headline. And make sure about the main points to use in your content while writing. It's not just about utilizing headings and bullet points, but also using images, videos, charts, infographics so that you can have control on reader engagement level. Format your content wisely to grab the reader's attention and don't forget that you need to maintain a proper balance between your content and design. Sometimes too many images and tables can make your blog posts look like an infographic. So, infographics don't need to always engage the customer attention.
9. Use graphics:
To convert readers into potential customers, you need to elicit a response from them and graphics can be a great tool to do so. Graphics helps in catching the eyeballs of the reader and they keep coming back for more. If you don't have an image or graphic with your post, then it's time now to get one made up before posting it on your blog.
Although a good post with an image will surely get a better response than a post without an image. Always make sure about the first sentence while writing an article that it should be catchy. It is a known fact that short paragraphs are easier to read and they can be comprehended by a larger number of people. So, to make your post look fascinating you need to divide them into small paragraphs or sentences and also try creating some blank spaces in between which will give your post an interesting look.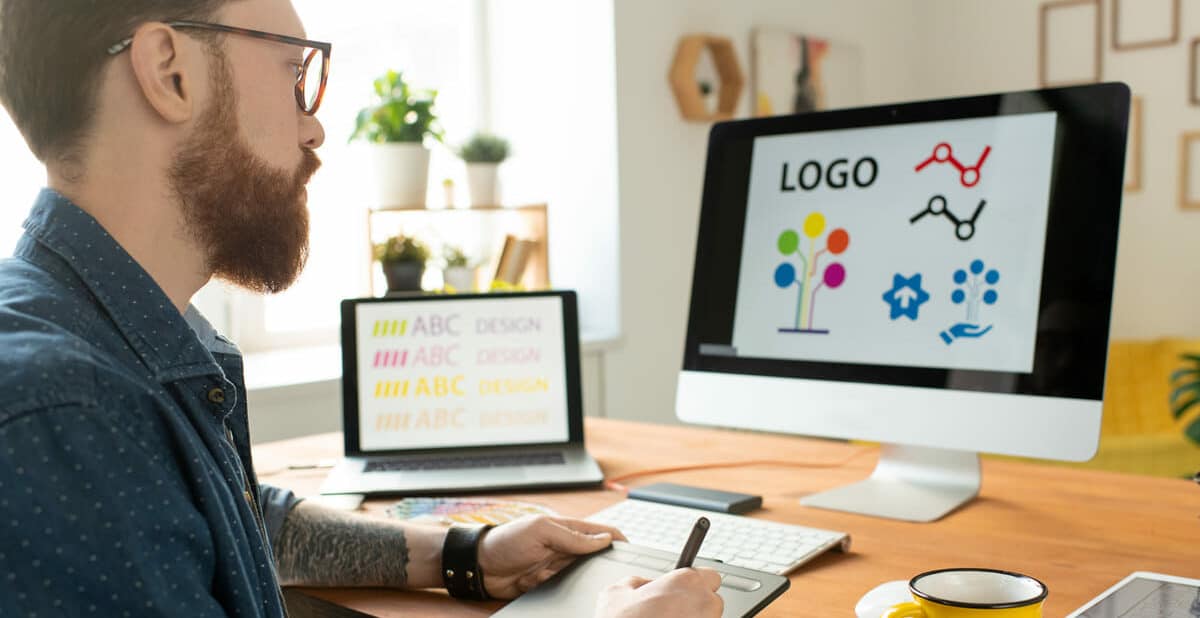 10. Brand your content:
All the content that you create for your readers should be original and unique. Never try to copy someone else's work as it will be considered a crime by the search engines which can lead to declining of your site ranking. You need to convince your readers about the quality of your content, so make sure it is informative and relevant to them. Also, make sure that you are not mixing any marketing concept with your content because it may cause a negative effect. The blog topic should be simple yet informative for your readers. Because people only come back for eminence content, so try to create something new and unique. If you writing long articles, then divide them into different short paragraphs so that it will be easy for your readers to read and understand your content.
11. Incorporate internal links:
An internal link is a very important part of SEO. It helps in the flow of your content and ultimately it attracts more visitors through backlinks. According to a survey, 80% of users have already been proved that they prefer reading at least three or four related articles before leaving the site. So you need to introduce as many links as possible within an article. But just make sure that each of your links should lead towards a relevant website. This helps in avoiding any sort of confusion which ultimately helps you to build trust with your readers. The content writing should be such that it is informative and attached with related and the most up-to-date content. And put incorporate links wherever necessary. It helps in promoting your site and also encourages users to visit your site for more related services or products.
12. Focus of editing content:
Editing is not just about writing in a way that your readers appreciate but it is also about getting the content right and bringing in more and more subscribers to your blog. Many bloggers make the mistake of publishing their articles without editing and they end up losing some potential customers. So, Editing is very important when you are writing anything on your blog. Such topics which are hard to understand or not at all intriguing should be avoided as they might infuriate the reader and also leave a bad impression on him/her. In your own experience writing, easier-to-understand topics will engage your readers much more and the traffic to your blog will increase.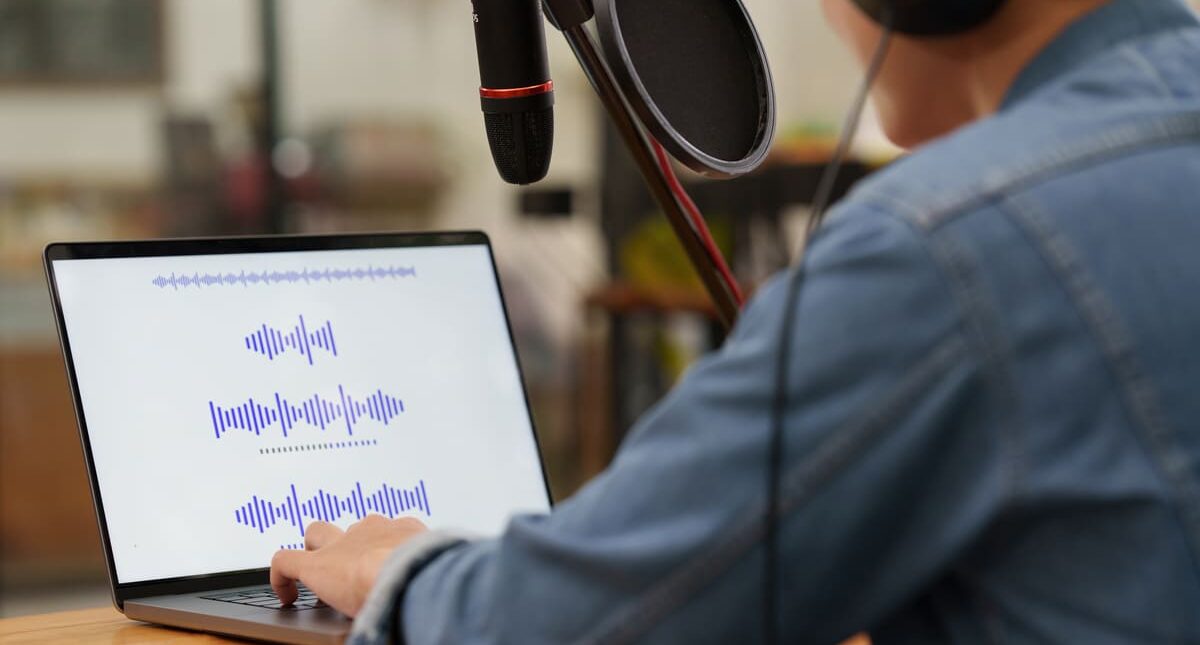 13. Be consistent:
Consistency is very important in keeping the attention of your post and if you can achieve it, then surely you will get a good response from your reader. If at all there is any change in frequency or regularity of your posts, then let it be known beforehand to the readers and they will never feel cheated out on anything. If you want to create great content, then consistency must be maintained throughout the entire length of your post. If your reader finds anything inconsistent in your post or content, then surely you will lose their interest in it. The carefully crafted content creation becomes ineffective if published sporadically.
14. Use your unique active voice:
Always use active voice when writing a post and try avoiding the passive one. Using personal pronouns while writing an article can make it fascinating. You can replace common nouns with their pronoun versions like he, she, they, etc. For example, if you are writing about 'customers', instead of using the word 'customer' again and again, use "his", "her" or "their". This will make your post more interesting. The personal touch will surely fascinate the reader and they will be more eager to read your entire post. You can also use bullets and numbering in your article for making it engaging. If your readers want, you can even allow them to download a free ebook by pointing them through a link which is an effective way of writing an article.
15. Set-Up and easy-to-use comment section:
So, you need to encourage your readers to express their views and opinions in the comment section. This could be done by creating a simple and easy-to-use comment system that allows them to post comments or feedback. You can also include some questions on your blog posts where you require the reader's response after reading it. This will directly help you know their opinion about your article and they likely return to your blog for more of such fascinating posts. The whole process of dig deep into your content and bringing out a new perspective to the topic is known as a 'thought shower'. Thought showers are a great way of letting readers know about their views.
The reader's comments section always works in favor of the blogger because it increases people's engagement towards your blogs. Which eventually leads them towards an increase in traffic. In order to answer all their queries and doubts related to the content, you must include relevant links or references at various places on your web post. By doing so, the reader can easily go through all the information regarding a particular topic in one place instead of navigating from different pages.
16. Convey your content enthusiasm:
People like to read articles with such enthusiasm in them which is capable of inviting their interest. So, while writing your article make sure that you convey your content enthusiasm in the best possible manner. People like to read articles that are pleasant and lively. The shorter posts are one idea that is proven to work for all as they are really fascinating and easy to read.
Also, try posting links to external websites in your blog posts as we said above. It will drive more traffic towards your site as external links attract readers. It makes sense that if you post other websites related to your subject, then the reader will get more information on that topic. For example, if you are writing an article on "budget hotels in Delhi" then put a link to the hotel search website so that people can easily find their best suitable hotels.
What are the types of content writing?
Therefore, content writers should understand the different types of writing and choose accordingly as per the business requirements. Formally, there are many types of content, the promotional kind that advertises a product or service; and informational-type content that educates readers about a topic. However, in practice, it is difficult for businesses to separate these types of content due to the inherent overlap. Below we have mentioned some popular types of content writing that you should know.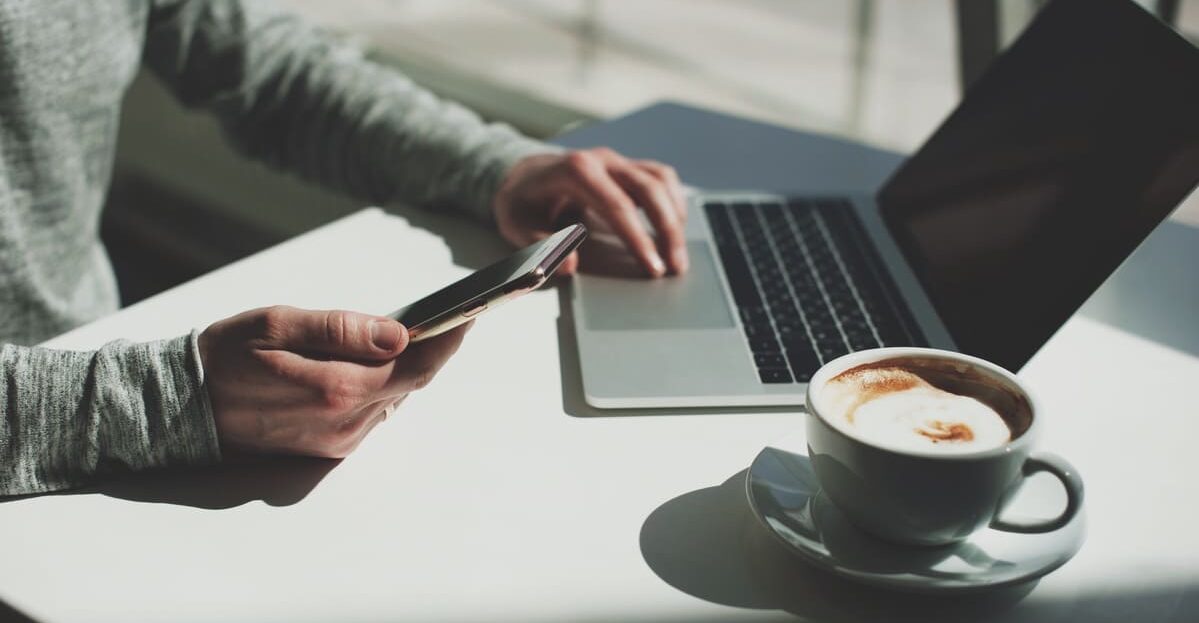 1. Blogging:
As the name suggests, blogging is a form of content writing that involves publishing your opinions and/or experiences online in an easy-to-read format. Blogs are usually geared towards modern readers who want to stay updated with the latest happenings in their preferred niche or industry. To write a good blog, you need to have a certain degree of expertise in the subject that you are blogging about. Also, a strong online presence is crucial for a successful blog as readers prefer to read posts from popular bloggers or competitors.
2. Technical Writing:
This form of content writing uses scientific or technical terms to explain how something should be built or installed. A good example would be the instructions provided by your smartphone manufacturer for setting up the device, installing apps, handling software updates, and so on. The great stuff about writing such type of content is that you don't need to know how the product in question works. You just have to understand and explain what it can and cannot do for a general audience. If your personal favorite is technical writing, you should learn some programming languages to be able to write about it effectively.
3. Copy Writing:
This type of content writing usually involves creative writing in the advertising and marketing industries. Copywriters need to come up with inspirational slogans and taglines. That increases brand recognition, invites customers for a particular product or service, and convinces them to buy it by describing its benefits over other products in the same category. If you are creative, have a good understanding of the market, and have excellent skills of writing. Then you can succeed in copywriting. Although this form of content writing requires some experience, you can start your career as a copywriter with freelancing portals. After acquiring professional expertise, you may apply for jobs in popular ad agencies or IT companies.
4. Social media posts:
Social media posts are a common type of content writing that has become more mainstream in recent years. In addition to informative and educational content, businesses also use social media posts to promote their products or services through catchy phrases and messaging. The story behind these posts however is that they are directly linked to the business goals of a firm. Therefore, to write a good post, you should be aware of your target audience and what appeals to them most. In addition, social media posts differ from business to business depending on the industry and nature of their business.
5. Email Writing:
Email writing is a type of content that is sent directly to the reader's inbox and contains the sender's contact information. It usually contains a short story or message about an issue, promotion, etc., for the benefit of the receiver. If you want to write good email content then first ask your colleagues and friends if they like receiving promotional mail and whether they like to be asked for feedback. You can add a link in the message if you want to know what they think about it after reading. Most email messages include a body and a subject line, though sending messages without a subject line is common too.
6. SEO content writing:
SEO content writing aims to build your online image by conveying the right message to the right person at the right time. The main objective of this type of content is to improve your website's ranking on search engines like Google, Bing, or Yahoo by following search engine optimization (SEO) best practices. SEO content is rich in keywords that are optimized to attract web crawlers. So, if you are looking to get your website on top of search results, hire a good SEO content writer.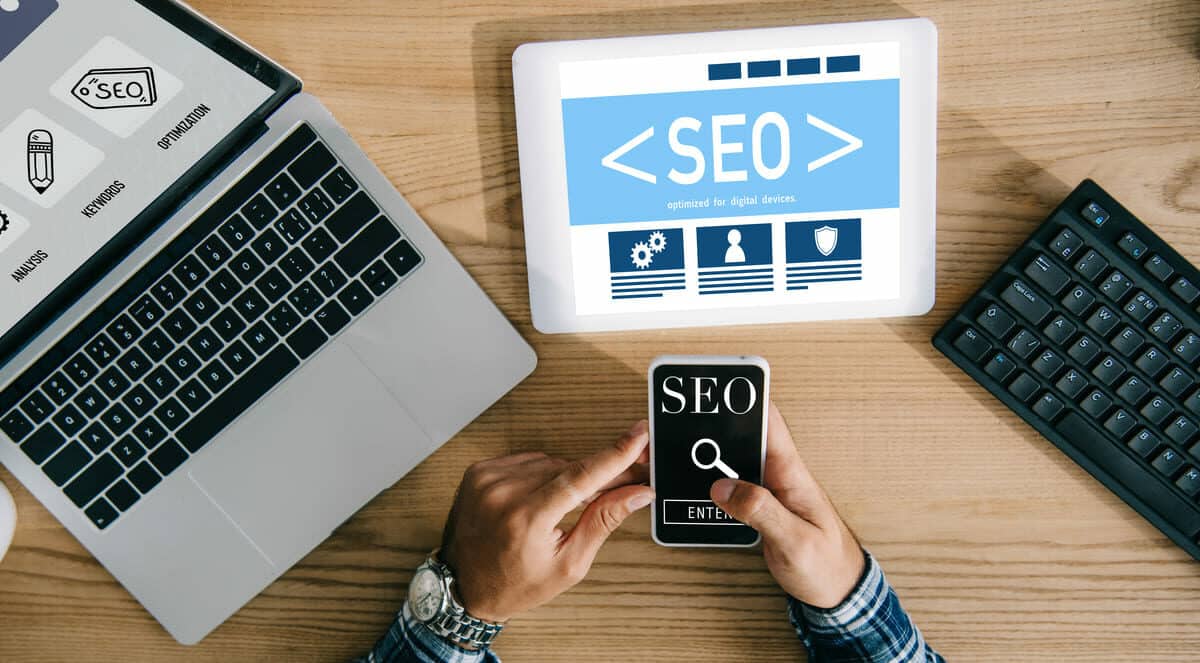 7. Communication and marketing Writing:
This kind of writing caters to business needs. It can be in the form of press releases, white papers, case studies, product literature, or even speeches. The aim here is to communicate important information about your company or its products to potential customers or partners. As well as the white space, this kind of writing has its fair share of technical jargon that can be hard to understand for people outside your industry. So, readers may require the help of a layman to understand this kind of content. Communication and marketing Writing is a part of content writing that is mostly done by business writers or in-house content marketers.
Tips for getting readers attention
These are some great tips to get the readers' attention and keep it. Whether you're writing a press release, blog post, or article, they'll come in handy and they are:
Firstly the headlines- the first few sentences of your article, blog post, or press release are crucially important to get readers interested in continuing to read.
Write something likely to interest your audience.
Write about topics that are relevant to what you do, but are also important in the wider market or industry.
Research your topic before you write it up, if possible. The more expertise you have on a subject, the better chance of your writing having more influence.
Make sure you've written something of value, whether it's information or entertainment, and make this clear to the reader at the outset by using a headline that makes this clear.
Don't rely on gimmicks like lists – they're cheap tricks to get people reading your content. If it's straightforward and well-written, you won't need gimmicks to get noticed.
Make it easy for people to share your content on social networks like Twitter and Facebook by using hashtags or including sharing buttons with the most popular networks.
Avoid large blocks of text
Use short paragraphs that are easy to read and understand.
Use bullet points in your article, or break your writing up with spot subheadings. It's much easier on the reader's eyes and keeps their attention.
Don't use large words that your reader may not understand. You're writing for them, so make sure you know what vocabulary they would typically use. And if the big words are necessary, put them in parentheses to clarify.
Ensure that you vary your sentence length and structure. The longer ones will help to build suspense, while the shorter ones will keep the reader on their toes.
The last point is always to proofread your work before you publish it. Spelling and grammatical errors are useless to your readers and can come off as unprofessional.
The Bottom Line:
Therefore, the content you produce for your website is a powerful tool. It can make people stay on the site longer. It can increase conversions and ultimately improve your bottom line. With that in mind, what does good writing look like? There are many ways to write an article or blog post as long as they're interesting and relevant. But there are few universal rules of thumb when it comes to how writers should approach their craft.
Writing content that captures the attention of your audience is a challenge. To do so, you need to be aware of how people's brains process information and use this knowledge as a guide for what they will find interesting. When it comes to content marketing, one way you can keep readers engaged is by telling stories with an emotional appeal or providing value in some other form. Well, if you have any queries about this article, leave a comment below or check out our other articles to find the answer.
FAQs
Why content marketing is important nowadays?
As more and more businesses are becoming aware of the importance of content marketing, it's becoming increasingly difficult to stand out from the crowd. But despite the increasing competition, content advertising is still one of the most effective ways to reach your target readers and convert them into customers.
The key to success with content advertising or marketing is producing high-quality content that is relevant to your target audience. This means creating content that is interesting, engaging, and provides value to your readers. It also means tailoring your content to specific demographics and catering to their interests.
If you can produce great content that resonates with your target audience, you'll be well on your way to achieving success with marketing. When done correctly, it can help you build trust and credibility with your readers, and eventually convert them into customers. So if you're looking for a way to reach more people and grow your business, content advertising is definitely worth considering.
What is content marketing strategy?
A content marketing strategy is all about creating and sharing content that's relevant to your target customers in order to attract and retain customers. The goal is to create content that's useful, interesting, and engaging enough to compel people to visit your website or subscribe to your email newsletter. But you also need to be strategic about the content you create, so you can ensure that it reaches the right people and accomplishes your business goals.
There are a variety of different types of content you can create, including blog posts, infographics, videos, e-books, and social media updates. The key to effective marketing is creating content that your target audience will find useful and interesting. But the most important thing is to find a content strategy that works for you and stick with it.
Did long sentences are not conversational tone for writing?
No, long sentences can be used in a conversational tone if they are used correctly. In fact, long sentences can be very effective for content advertising because they help to engage the reader and hold their attention. However, it's important to use long paragraphs or sentences sparingly and to make sure that they are well-constructed so that the meaning is clear.
Long sentences can be used effectively in marketing when you want to create a more formal or authoritative tone. By using longer sentences, you can create a more serious or complex impression. Which can be useful for establishing your brand as an expert in your field. Just make sure that you still use short and easy-to-read sentences for the bulk of your content so that it's easy for your readers to absorb your message.
What is content marketing in digital marketing?
Content marketing is the process of creating and sharing content with the goal of attracting and engaging customers. Content can take many forms, such as blog posts, videos, infographics, e-books, and more. The main idea behind content marketing is that if you provide valuable content to your audience, they will be more likely to trust your brand and eventually buy from you. This approach differs from traditional advertising approaches, which rely on paid ads to try and get customers to buy a product or service.
Content marketing is a great way to build trust with your audience and improve your brand's visibility online. By producing high-quality content on a regular basis, you can attract new customers while also retaining the ones you have. It is an umbrella term for marketing activities that involve the creation and sharing of content for the purpose of engaging customers and generating leads.