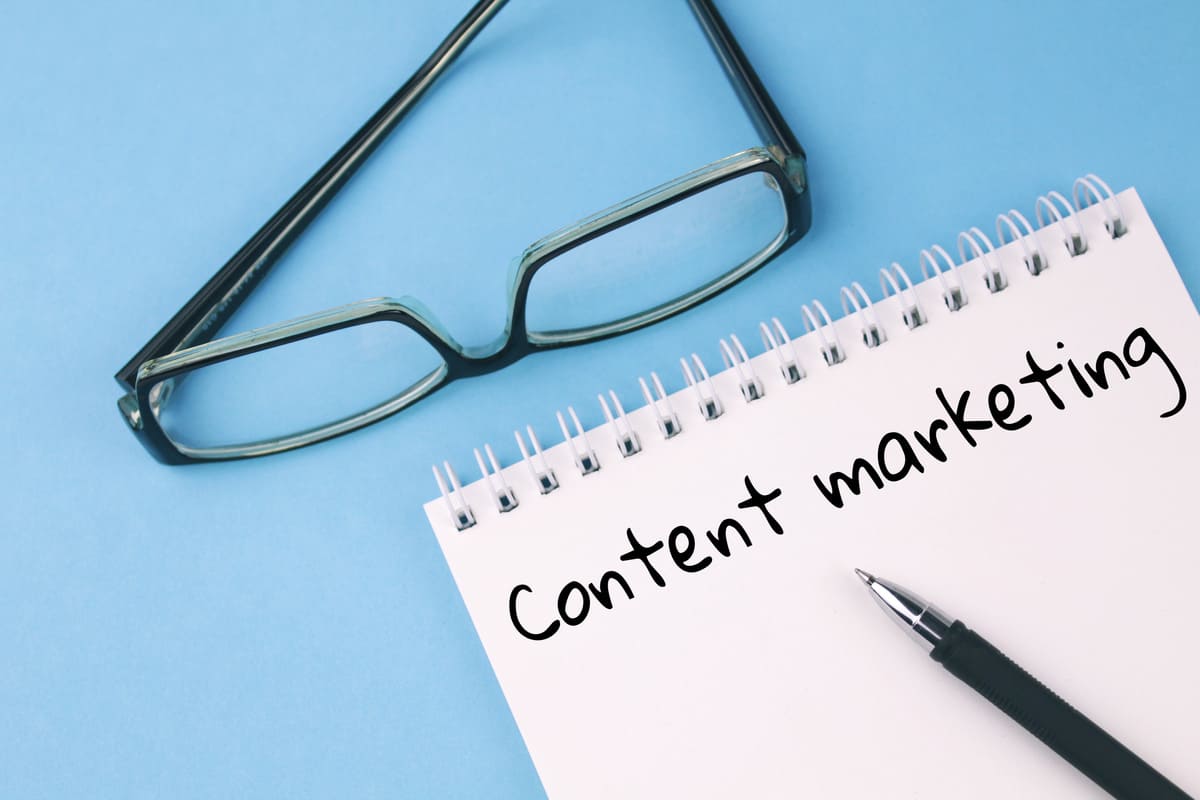 In order to create a successful B2B content marketing strategy, you need to understand how the industry will evolve over the next few years. By 2023, buyers will be more likely to make decisions based on emotion and personal connections than ever before. This means that your content must appeal to your target audience's emotions if you want them to take action.
As we all know, technology changes rapidly and this is why companies need to transform just the same. Content marketing allows organizations to connect with their target audience in a more efficient way than ever before. Traditional marketing campaigns aren't just fading away. And they're being completely replaced by content marketing strategies that give businesses a new way to promote their products and services while giving buyers exactly what they are looking for.
In addition, video content is expected to become even more popular in the next few years. So make sure you include plenty of videos in your content strategy. Content Marketing Institute has created a content marketing strategy guide that will take you through the process of creating and executing your own B2B content marketing strategy. If you want your business to stay ahead of the curve, make sure you follow these tips for creating a winning B2B content marketing strategy in 2023.
What is a B2B content Marketing strategy?
B2B content marketing is the process of producing, publishing, and distributing content that addresses your market's information needs, while also creating self-sustaining marketing strategies. The strategy produces content that helps you differentiate yourself from the competition, build trust with customers and generate sales leads. And thanks to social media, it has never been easier to find new customers who are looking for you.
Content marketing is a form of marketing that involves the creation and sharing of media, such as videos, webinars, eBooks, and podcasts, with an audience to educate them about a particular product or service. This strategy has been used by marketers for many years now and because of the huge impact it's had on the internet, more companies are looking for ways to get started with it.
However, the content marketing efforts of many organizations fall short of their desired goals for several reasons. That's why social media platforms have made it easier for businesses to connect with their target audience, and form a community that they can engage with regularly. Your business content strategy needs to include a campaign that builds relationships with your existing customers and helps you develop authority in the eyes of potential clients.
The reason why businesses still think they can do content marketing without a strategy is that it's easy to see immediate returns from this marketing plan if you use the right tactics and tools. But having a well-crafted strategy will ensure that your content marketing efforts are time well spent. A Content Marketing Strategy will help you achieve your short-term and long-term business objectives. B2B content marketing is a great way for businesses to get started with digital marketing.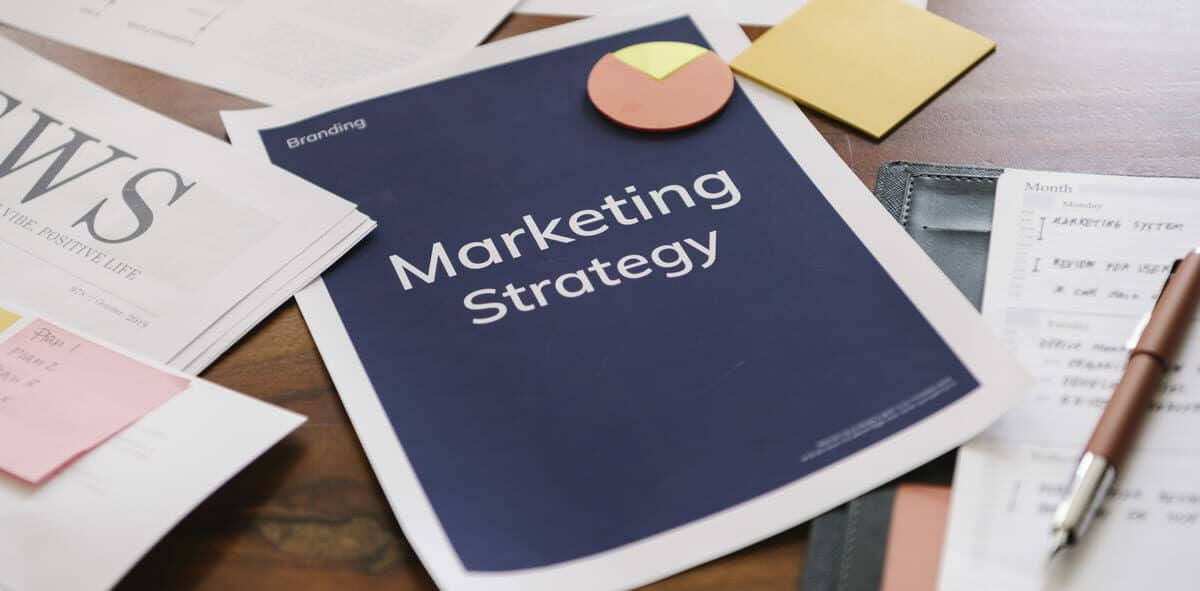 How to create B2B Content marketing strategies in 2022?
For creating content strategies, marketers need to target customers based on the research, content types for marketing purposes, and capabilities. Content Strategy 2022″ is all about how marketers should be focused on their buyer personas to drive effective content marketing strategies. Below we have mentioned important pain points to create a B2B content marketing strategy and they are:
1. Establish your Credibility with your Audience
Though the first step has to be about establishing who we are as a brand and why people should listen to us. We all know that brands with names such as IBM, Salesforce, Oracle, etc have immediate credibility against small businesses or even startups in the B2B world. Your brand needs to establish credibility by demonstrating knowledge about your industry. For ranking search engines, content is one of the key factors. The more unique, original, and followable topic you have, the better it's for your company's ranking in search engines.
Generally, to get organic traffic, you need to show that you know what you're talking about on your website. So the first step is all about demonstrating authority and knowledge around a particular topic or industry. The credibility of content ideas is more important than the popularity of ideas. Research what your audience is searching for on Google, and ensure that you are an industry expert through media coverage, speaking engagements, published content pieces, etc.
2. Determine your brand positions
As a brand, you need to understand your target audience's needs at any particular point in time, and then take the best possible position accordingly. For example, if your customers are actively looking for guidance on how their sales performance could improve over the next year. It makes sense to position yourself as "the" go-to source for sales performance improvement tips, even if it means that you don't sell anything directly.
Though brand positions are effective content strategy elements, it is important to ensure that your brand positioning strategy is tied closely with your overall business goals. Your brand must show up in all marketing activities where your customers are looking for information and answers about the problems you solve. There are two types of people who look for answers on search engines. First, those actively looking for guidance, and second, those who are passively looking for information.
For instance, your website could ask them to download a whitepaper that will provide the guidance but at the same time highlight some of your products or services or send them an email. Thirdly, there are expert roundups by influencers who share their best practices and insight on certain topics via blogs, social media, and webinars.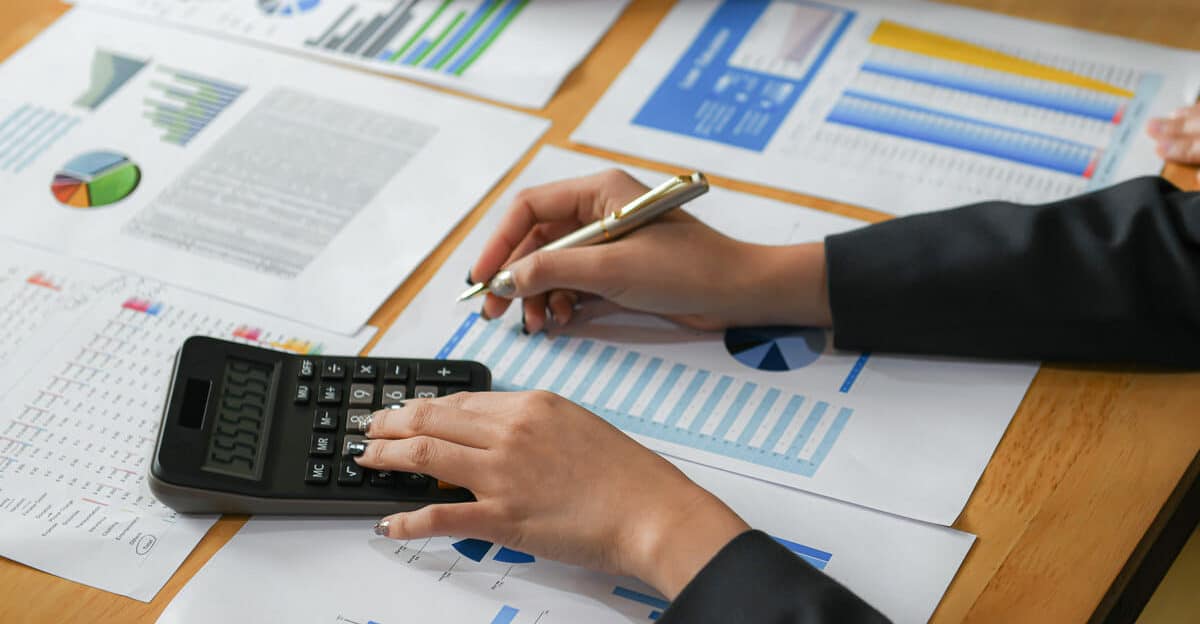 3. Focus on a competitive analysis
In B2B content marketing, it is important to understand what your competitors are doing. Content marketing requires a big-time investment. So, if a company has a very limited budget and decides to invest in content, then they should invest more on their website rather than on other websites. You have to establish that you know what you're talking about on your own site before you start investing money on other sites.
However, the major reason why a B2B content marketer tends to rely more on content marketing is that it helps them understand their audience better than any other traditional marketing method. If you know what your audience wants, then it becomes very easy for you to reach out to them and provide exactly what they are looking for. So first analyze your competitors, know what they are doing and why is their strategy working for them or not?
Also, see who performs well on social media. You can easily find that by examining your competitors' website analytics to see where do their visitors come from. It's easy to use tools like SimilarWeb to understand this about websites outside of your industry as well.
4. Decide your marketing channels
For content marketing to become successful, you need to know which channel would be suitable for your business. Your website should be designed in such a way that it attracts your audience who are looking for similar information. Here is how to choose the right channel:
If you want visibility, use paid advertising on social media channels like Facebook and Twitter. You can also use LinkedIn.
If your goal is to build the trust of new customers, use content marketing on social media platforms like Facebook and Twitter. You can also go with LinkedIn. It ensures better visibility there as well as you get more information about the potential customers before actually engaging them in a sales conversation.
If you want authoritative search rankings links, go with Google Webmaster.
If you want to generate leads, search for email list providers and use PPC marketing. The focus here is on getting subscribers who are interested in your content or service offering.
Furthermore, in the B2B content marketing sales funnel, you will get to know how much revenue is generated by each marketing channel. The marketing managers can use such data to decide which channel will be used for what types of content marketing strategy, and the multiple content formats that will be included.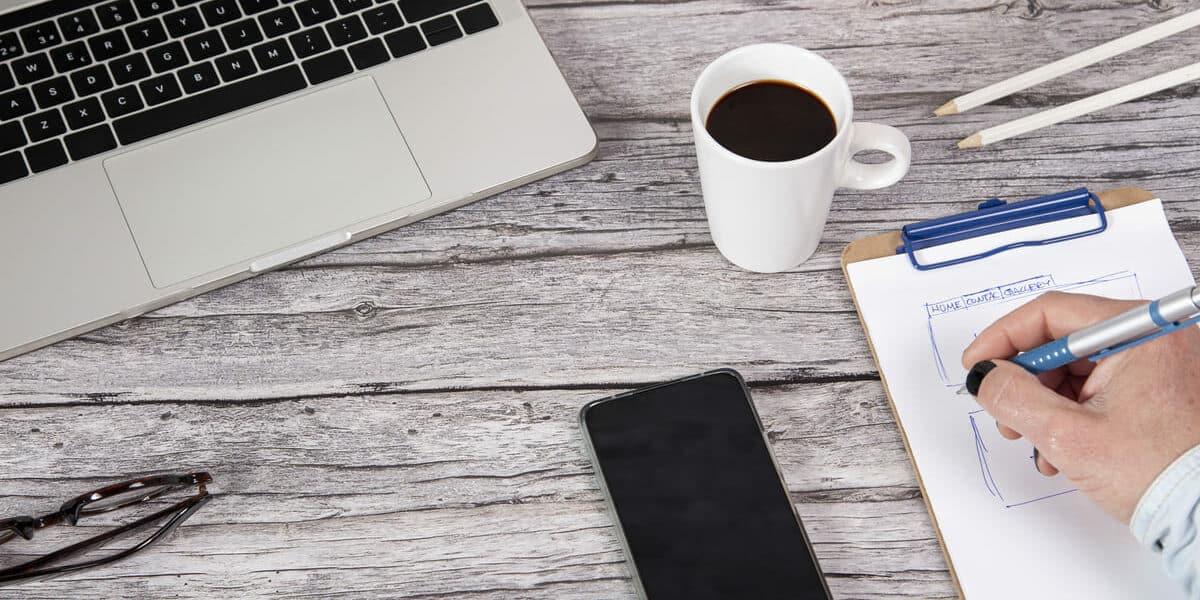 5. Define your Unique Selling Proposition
As well as the blog post on our website, we also need to stand out in social media and directories. So the next step is to make sure that you have a Unique Selling Proposition (USP), which helps people remember your brand. It takes time and effort to develop USPs, but it is worth the investment for B2B companies.
Though company's goals are to make sure that we are sharing quality content on multiple social media platforms. The more you share your blog post is, the better it is for your brand's engagement ratio. Make sure you're creating industry-related blog posts and promoting them through press releases, LinkedIn groups, Twitter chats, and Facebook. Additionally, keyword research is necessary to improve the ranking of your blog posts. Sometimes other businesses will link to a blog post or content you have shared, and it will help with search engine rankings.
6. Create buyer personas
As a first step, a brand should be able to understand the goals and expectations of individual customers or audience segments. You need to know what challenges they have and how you can help them overcome those obstacles. Every year, companies should research who their target audience is so they can figure out what their needs and problems are.
For example, A B2B company should study "who is the CMO, where does he/she reside in the organization and how can we introduce our product to them." They need to understand who this buyer is and what they need from us as a brand.
For content marketing success the marketing team should know who they are talking to. This step is all about developing content that resonates with potential customers or business partners. It's important to understand the core concerns of your buyers and offer them solutions by delivering helpful, educational content in the form of articles, blog posts, videos, etc. So, the marketing budget should be allocated toward these buyer personas.
7. Identify your challenges
Though to create content marketing strategies in 2022, you have to identify challenges your business is currently facing. If you are selling a product or service, the content would be based on what problems it solves. Whatever marketing solutions or products you are offering, whether it's SEO services or social media management everything has a direct relation with content creation.
For example, if you're a company that sells SEO services, you can share a case study of a business that benefitted from your services. If you're in a cafe, you could write about the best cafes in town. Generally, content marketing remains the same, but the only thing that changes is the angle you take when writing about it.
However, other advertising platforms' challenges also come with time, for example, TV advertising became less popular because of digital platforms. Companies try to find new ways to attract customers' attention. This is the right approach to successful content marketing campaigns in 2020. As social media channels, such as Snapchat and Instagram continue to grow, marketers have to develop a strategy that will both drive organic traffic back to the website and build brand recognition.
What are the types of B2B Content marketing?
Therefore, high-quality content should be developed to improve product education. Furthermore, B2B content marketing should target prospects at different stages of the buying process, which is reflected in the serval types of content defined by Salesforce. Marketers use this type of content to engage buyers through storytelling and raise awareness for brand building. Examples include: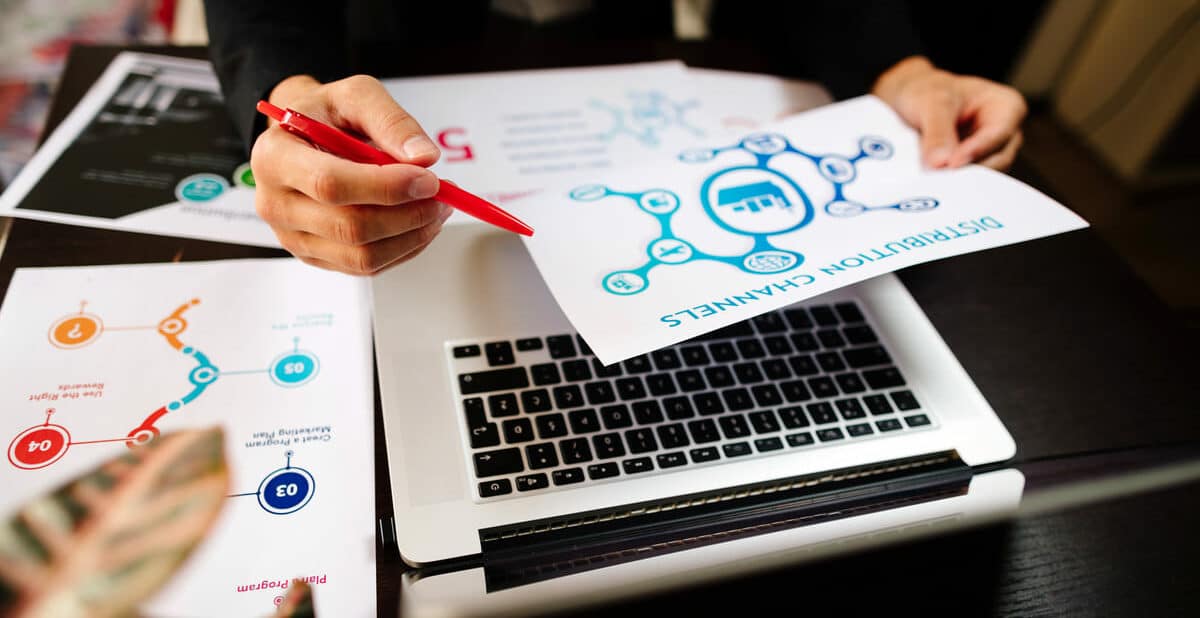 1. White Paper
This type of content is normally used as a call-to-action (CTA) to generate leads and as a vehicle, for convincing potential customers to invest in some products. A white paper should aim at providing solutions to specific problems faced by the B2B buyers. As such, this type of content is generally longer than other types of content and search results normally have a longer shelf life. Therefore, the marketing teams in charge of developing this type of content need to have the ability to provide the appropriate information with high value in order to be successful.
2. Case Studies
Emphasizing real search results, case studies are another good example of B2B content marketing. Unlike white papers, which contain mainly technical details, case study content is centred mostly on customer success stories. The goal of case studies is to strengthen trust on the part of potential customers, which means that they should not exaggerate their results. In comparison with white papers, case studies provide detailed examples of how a company's product successfully helped its clients solve specific problems. This type of content is used much in the same way as a white paper but it "delivers proof" through actual customer stories and statistics to support claims.
3. Podcasts
In B2B content marketing strategy, podcasts are used to generate leads, build customer trust and increase brand awareness. Podcasts are specifically designed for targeted audiences who may have a specific interest in the products being showcased. They are normally short-form content pieces that are easy to consume, which makes them popular among B2B buyers. By organization own independent research, Salesforce found that 41% of CMOs believe podcasts are the most effective type of content to generate lead generation.
4. Webinars
This content idea in B2B content marketing follows a tutorial format, where the buyer watches a presentation on a specific topic and is given an opportunity to ask questions. The marketers who create this content should have expertise in various topics of interest to the buyers. In addition, webinars can be used as a CTA for generating leads and therefore they must aim at ensuring that their products are mentioned. However, market research should be conducted to determine the appropriate topics and questions to ask. By relevant content strategy, a great webinar is the one that establishes a two-way dialogue with viewers, so they can see your marketing team as an expert and friend.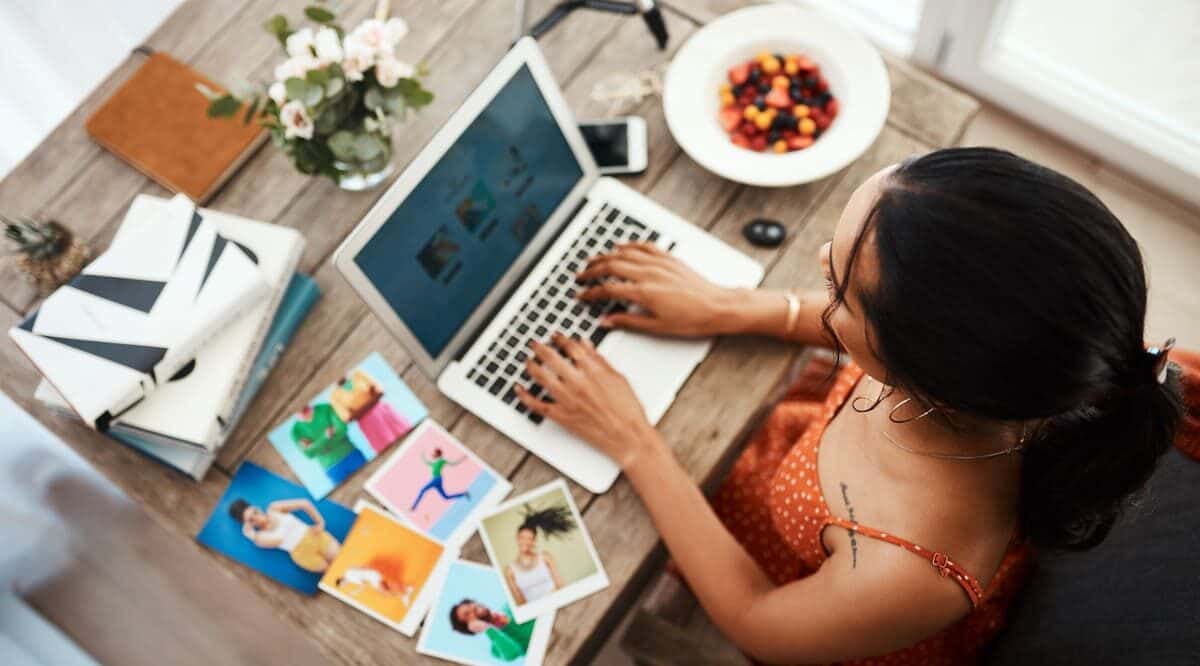 5. Blog Posts
This type of content is a good starting point for a B2B marketer looking to get started with content. Blog posts can be created by everyone from customer-facing staff to highly skilled professionals, allowing the company blog to attract a wider audience and gain brand awareness. In fact, many marketers use blog posts as an opportunity to promote their business and share interesting content. By choosing content formats that are easy to post and share, a business increases its audience from employees and customers. As we all know engaging content will be the result of a successful B2B content marketing strategy.
6. Infographics
Infographics content formats are widely used as a marketing tool. This type is similar to white papers, but the main difference lies in the visual representation of information and data that appeals to readers within a short period of time. It has been proven that infographics are more effective than text alone, especially on social media such as Twitter and Facebook. Although existing customers can be targeted, the main objective of infographics is lead generation. And the key elements of infographics include a compelling visual representation of information in order to retain the attention of the B2B customer.
7. Email Newsletter
These content formats should have a long shelf life since they are delivered through email. The goal of this content is to build a trusted relationship between the company and its customers by creating a connection with the readers. It is closely related to customer retention and it should be used to engage readers by providing useful information about their industry, etc.
By using these content ideas, businesses can build awareness and trust, which is very important when it comes to B2B marketing. And your existing content is the best source for ideas and content strategy development. Email newsletter content should normally be used as a way to create brand awareness and for your own company sales funnel. The marketing teams can also use email newsletters as a lead nurturing tool. They allow the customers to become accustomed to the company's products and services through tailored content, which is useful for generating leads later on. In some cases, it can even help generate sales directly from the newsletter itself.
8. Video content
Videos are one of the best ways B2B marketers can engage their target audiences. Videos facilitate storytelling and provide creative methods to demonstrate product use cases, features, and requirements. Furthermore, videos are easy to share on popular social media such as YouTube or Facebook or any other platform for that matter which increases brand awareness.
Therefore, to generate organic traffic, B2B marketers should develop an effective video content strategy. They should also include video snippets in other types of content formats such as eBooks, white papers, infographics, etc. But videos for promoting content should be short, to the point and must contain a call-to-action at the end. Similarly, Inbound link building is important for organic search engine ranking and indexing. Videos content ideas for showing your buyer's journey, product demonstration, corporate culture and connecting with new customers.
9. EBooks
An eBook is an electronic version of a book that can be downloaded over the web. The term has been around for decades, but it has recently come back into favour in business-to-business (B2B) circles. Sales forces have found eBooks to be useful in building brand awareness and generating leads. Although they are generally shorter than white papers, eBooks are often rich with content and provide a great deal of useful information for a B2B buyer's journey. These content ideas are more focused on providing insights, rather than promoting a product. For creating content for this type, marketers need to have the ability to provide sufficient information with a high level of value.
10. Landing pages
If a business chooses the B2B content marketing approach, they will need to develop landing pages on company websites. In fact, some companies may even buy top-ranking positions from search engines, as opposed to developing their own landing pages. This may be an appropriate strategy for companies when they are in need of immediate response when showcasing their products to potential buyers. For your existing customers, you can create dedicated landing pages on your website to feature any special promotions or campaigns. With this content strategy, you can get organic traffic from organic search engines.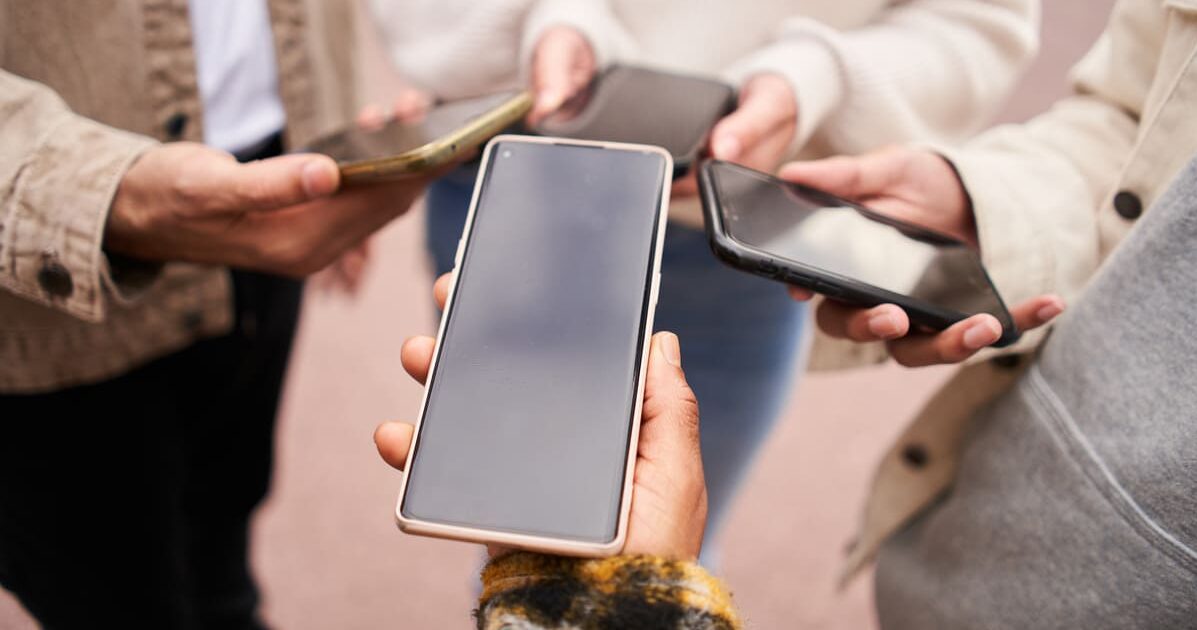 What are the B2B content marketing Trends?
Though for creating content there is no particular year or season, it all works on a smooth process. No matter what blog post you are making for your audience, you should always make sure that the goal is to help them and not to promote your brand. This rule holds true in B2B content marketing as well. Content marketing has been increasing tremendously over the years and marketing trends, as well as customer preferences, have been changing as well. To understand B2B content marketing trends look at below:
1. Interactive virtual event
Interactive virtual events is a good way for marketers to create awareness and connect with the target segments in real-time. Interactive virtual event elements can include live polls, surveys, video presentations and speaker interaction. To promote content, virtual events are necessary because they can be used to increase awareness of your content, engage your audience around specific topics, incentivize the target market to share your content with their network and build a community of active users. As well your sales team can use these virtual events to increase customer engagement, improve their product knowledge and build trust with customers.
2. Virtual Reality and Augmented Reality
Virtual reality (VR) and augmented reality (AR) are two of the biggest game-changers in B2B content marketing because they change how marketers can engage with their audiences. VR allows viewers to interact with their surroundings via virtual environments. Whereas, AR overlays relevant information on top of what users see in their physical world. By having a great content marketing strategy, you can make the best use of both these emerging technologies.
For marketers, AR and VR open up a whole new world while giving them a unique opportunity to offer their customers an immersive experience. Every buyer personas have a different need and the sales funnel has different requirements. Marketers should keep that in mind while creating content or highlighting the importance of using technology to experience it.
3. Campaigns related videos
There has been a change in the way people purchase products and services. The customers are using various devices to make their decision whether they should buy a product or not. This makes it necessary for sales teams to tailor content according to each customer's need, both in terms of device and buying stage. According to blog posts survey video (86%) is preferred content type than other formats like written blog posts, whitepapers (81%) and webinars (75%). Every sales team should create video content that will explain the product to the customers. The marketing team should highlight the benefits of each product or service. Because content strategy is about making content that can be accessed easily on any device.
4. Interactive content marketing
Like aforementioned, content is the king and it should be considered as interactive content. Interactive content marketing strategy saves time and gets right to what your clients want to know about. Interactive content is often more engaging than static offerings, which means that creating mobile-friendly learning modules can help you reach potential customers at all stages of the buying cycle.
The solid strategy by marketing teams to build interactive content for their audiences has always paid off. Interactive content marketing is important because it allows marketers to present information in multiple formats, with the ability to engage users on a deeper level, through audio and video capabilities. The content assets created through this interactive marketing platform drives the entire content strategy forward.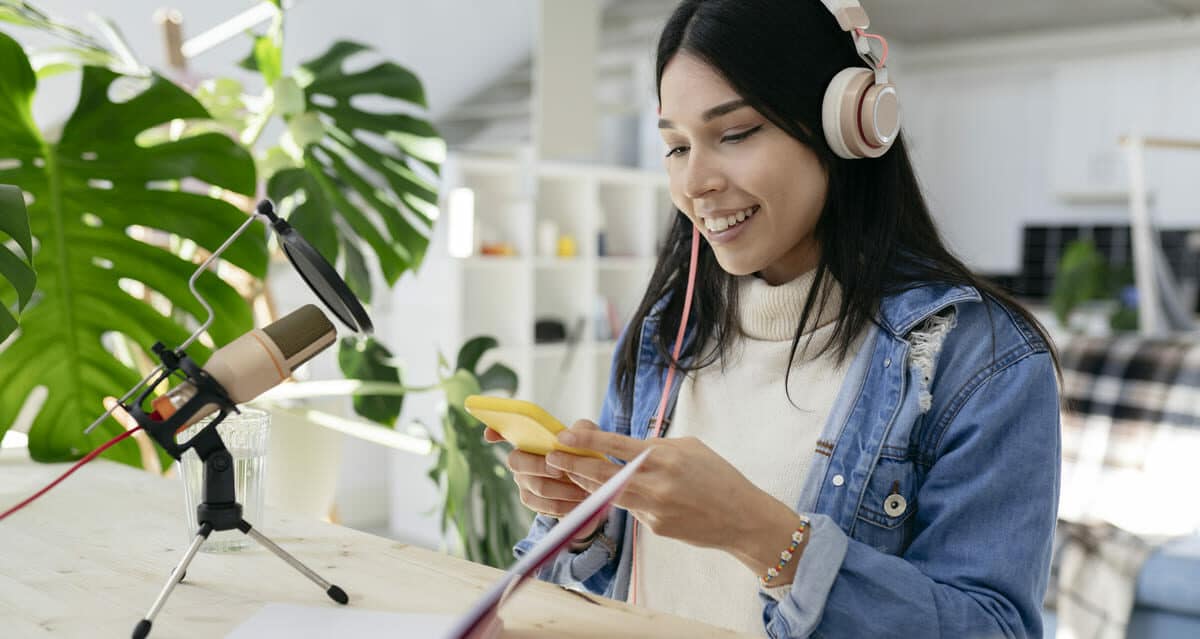 5. B2B podcasts
For your business grow, you need to communicate your message as well as you can to your customers. In order to help them grow, you need to make sure that your customers are getting the right information from the sources they trust. One of the best ways of doing that is by delivering valuable content through audio and video podcasts for both B2B and B2C markets. Podcasts add a personal touch to your products and services and help you build trust with your customers.
However, the google analytics tool will show you how many people are following your podcast and what information is getting the most traffic. As well content creation is not always about writing blogs. There is a rise in the corporate podcasting that businesses are doing. Podcasts are a great way of creating original content and getting your message out across to potential customers.
6. Inbound channels in B2B Organisations
The inbound marketing approach is a great way for marketers to build awareness, engage their audience and drive website traffic. Inbound channels are important because they make it easier for business-to-business companies to develop content in a cost-effective manner. In the past articles were written about B2B blog syndication or simply blogging on LinkedIn's Pulse, but now it's time to explore new marketing possibilities.
Business owners can use inbound channels – like email automation, Google+ business pages and social media to distribute content directly to target audiences. And keyword research can help your B2B marketing team to identify popular topics for content. So, content strategy is not just about developing content for an interesting topic. It's about creating targeted traffic content that resonates with the audiences who need information on those topics.
Why B2B content marketing is important for creating content?
B2B content marketing is important for content creation because without it there would be no source of information about a product or service. Without content marketing, a company would have nothing to say to the potential customers and therefore there would not be any opportunities for conversions. It is important that a business creates this content in order to form relationships with its potential clients. Below we have mentioned why it's necessary for businesses to have a B2B content marketing: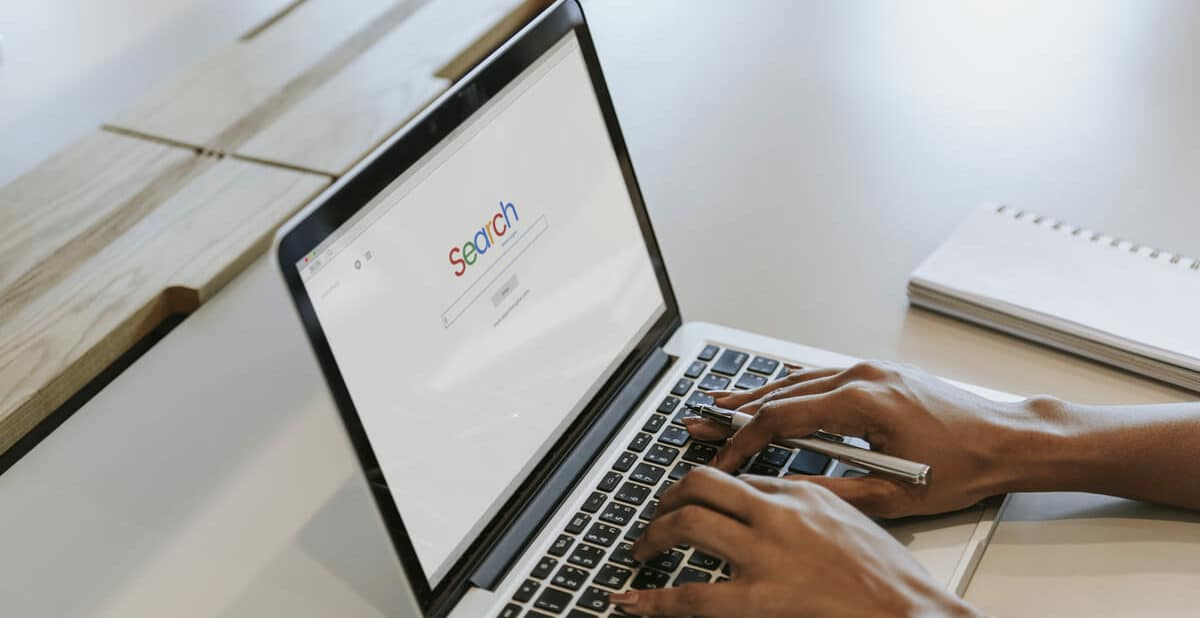 1. Improve search engine rankings
When you write content, it actually helps improve your site rankings on Google. By having more quality pages indexed in Google, there are better chances of ranking higher on search engine results. Since there are more web pages from your website that have been indexed, they can all rank higher in Google. Market research shows that businesses who blog on a regular basis get 3 times more leads than those who do not. However, the guest post rankings are a little different, as you cannot rank on the first page for competitive keywords. So, in order to get higher rankings for your guest posts, you need to do link building.
2. Increasing conversion rates
Content marketing helps businesses in increasing conversions by creating lead magnets that are beneficial for users. This helps bring more leads and turn them into customers and clients. When people find out more about your company and its products and services, there is a higher chance of them becoming your customers.
Though you can create lead magnets on different topics for your business so that you can attract all kinds of potential clients with the help of content marketing. When you have more high-quality content on your site, people will stay longer and they would be more likely to make a purchase from your company or sign up for a newsletter or email list.
3. Increase web traffic
Web traffic is a key factor for business success. Every business tries to rank high on the Google search results so that it can get more potential clients who might turn into customers. The more content you post on your website, the more pages you will have indexed in Google. The more pages that get indexed in Google, the more web traffic you can get.
Content marketing helps in getting more organic traffic by having a proper SEO strategy and building backlinks from credible sites. This is because your web pages are more likely to appear in search engine results based on user searches. When you do SEO work for your website and increase the domain authority of your site, all the web pages on your website get a boost in ranking in search engine results.
4. Increase sales
Content marketing helps in increasing sales by having a proper strategy to generate high leads and promote offers. Once your website starts getting some web traffic, you can start generating high-quality leads on your website and convert them into sales.
Though content marketing is a non-enthusiastic way of selling your products and services to other organizations. This is because you are providing information, data, and material on questions a potential person may have along their journey to learn more about your offering and how it will help them run their own business. Content is one of the most important ways to differentiate your business from your competitors. Understanding covered benefits will give you an edge over the competition.
5. Help in brand exposure
B2B Content marketing helps in brand exposure by adding value to your product/ service. Content marketing is all about showcasing what your business does, why they should buy your products or services, and how it can help them.
Content marketing is about getting the people talking about you by sharing their opinion with others. Social media is a great source for getting inbound web traffic from people who would be ideal prospects based on hashtags, posting promoted Facebook posts to your target audience, running promoted tweet campaigns, and more. When more people see your content, your blogs, articles, ebooks, and whitepapers will help paint a picture of authority on a topic. All these tricks will help you improve your brand in front of your original prospects.
6. Provide business opportunities
B2B Content marketing is an effective way to get in front of the right people who are interested in your industry. Content marketing helps businesses form relationships with other companies, bloggers, journalists, and influencers.
When you provide high-quality newsworthy content on a regular basis, it will attract the attention of potential partners, customers or clients. You can generate more leads for your business by writing an e-book or white paper for your business. You can use these two forms of material as the main magnet. A lead magnet is when you have content that you give to a potential person in exchange for their email address. When a potential customer provides their email address, they are considered leading your company.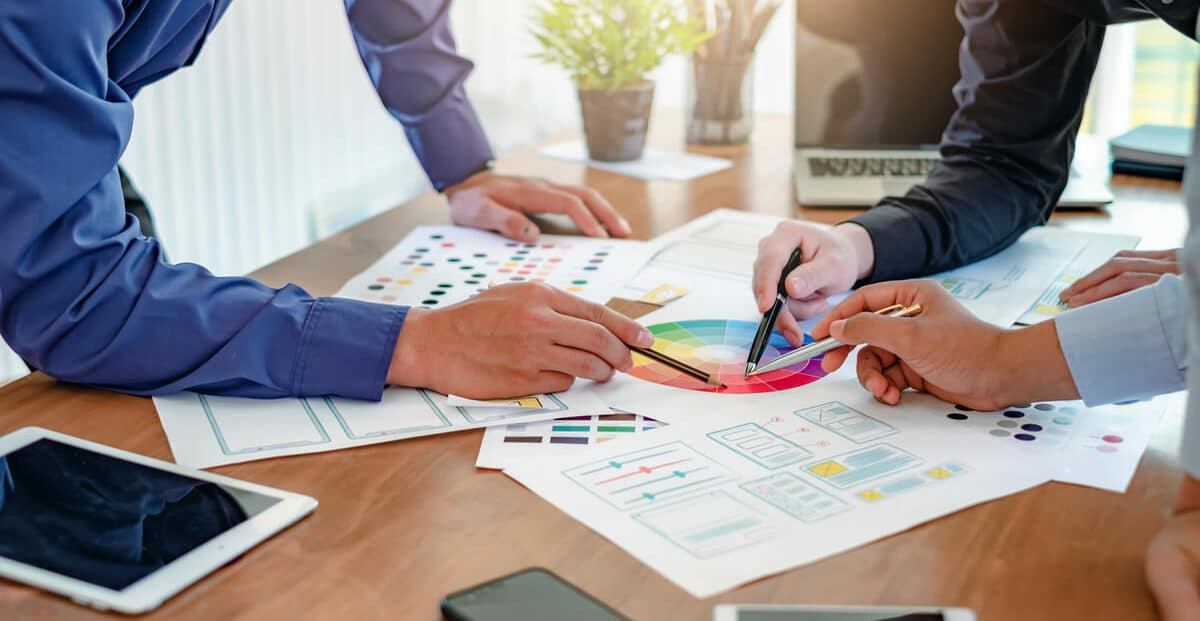 7. Increase brand awareness
Content marketing helps a company with increasing brand awareness which is a key factor for business success. A company can accomplish this by content creation related to their industry and sharing it on both, social media as well as their blog. By doing this you will be able to increase the overall exposure of your brand, thus increasing its reach. You can also create contests that require people to share your content on social media. When more people share your post, the better are your chances of increasing your brand awareness. And your social media posts can also show up in people's social media news feeds if their friends have liked the post. This is a great opportunity for potential customers to find out about your company, products and services.
Tips we should consider for B2B content marketing
For getting organic traffic it is important to create content for the people, not the other search engines. It means that content should be more valuable to actual human beings than it is to bots that crawl websites. B2B marketers need to identify which channels are best for their business, rather than go where everyone else goes and expect organic traffic via those channels. So below we have mentioned some great tips for creating a B2B content marketing strategy and they are:
Be visible across platforms because the sales funnel consists of a huge number of people who have never heard about your company.
Your content should be designed in such a way that it is easily shareable on social media because most B2B brands are leaving money behind by not taking advantage of social networking sites.
Do not try to make every piece of content perfect because it is impossible to achieve perfection. Instead of trying to make all your content flawless, you should focus on creating one good piece of content at a time.
Start blogging for your buyer personas not for the search engines because these days most companies are focusing on generating more page views by blogging about trending topics that will drive traffic from social media.
Analyze your search engine actual data to find out how people are searching for your products or services then create content that addresses those queries instead of creating new content that is completely unique and targeting some other keywords rankings.
Do your own research rather than copy content from other sources because when you are creating content for your company it is ok to quote another source in the article when necessary but don't just plagiarize it.
Nowadays most people are using social media for finding local businesses that can fulfil their needs so create localized content that speaks about how your business can help people who live in that particular region.
Use your company blog to publish additional material like videos, case studies and white papers because they are easy to share on social media which will increase organic traffic for you. You should also consider publishing eBooks or other types of guides.
Make sure search engine optimization (SEO) is a primary focus when creating your content marketing strategy because it is one of the most important things that will drive traffic from organic searches.
You should write content for mobile even though you have a website because more and more people are using their smartphones to search for businesses so, in order to reach them, you need a mobile-friendly site. With the fast-growing number of mobile users, content marketers are also focusing on creating content for small screens.
If you have a blog, you should feature it prominently on your website because this will provide an additional channel to promote your business and drive inbound links and traffic back to your site which is essential for increasing organic rankings in Google.
You should use social media not only for branding but also for generating leads because you can identify and target your audience on social media by creating interesting content that will get them engaged with your business.
Make sure your marketing research content strategy is in line with your inbound marketing strategy because when you make content that speaks about the problems of your buyers, they will find it more interesting and you can easily convert them into leads.
You should focus on quality rather than quantity when it comes to creating content because if your content is not relevant or helpful for your visitors then there is no point in creating too much of it.
Create video marketing content for your buyers' personas because they love consuming information in a visual format.
Therefore, these content marketing strategies will help you create content that can attract your audience and increase your brand awareness.
The Bottom line
With the rapid growth and evolution of technological and social media, marketers must stay on their toes to keep up with changes. Content marketing is a powerful tool for B2B companies, but it can be difficult to find success. The key to a successful content strategy is understanding your target audience and what they want from you. Once you have that figured out, crafting the right message with appropriate topics will help ensure that your efforts are worthwhile.
B2B content marketing is a process that evolves alongside the changing needs of your customers and prospects. It's important to track their habits, preferences and interests so you can tailor your strategy accordingly in order to connect with them at every stage of the buying cycle. We hope above content will help you to understand B2B content marketing importance in today world. If you
FAQs
What is the difference between B2C and B2B content marketing?
The difference between B2C and B2B content marketing is that B2C content is typically more focused on the customer, while B2B content is more focused on the business. With B2C content, you want to focus on telling stories that will resonate with your customers and help them see how your product or service can solve their problems.
With B2B content, you want to focus on providing insights into your industry, sharing case studies and success stories from businesses that have used your product or service, and explaining how your product or service can help businesses achieve their goals. Both types of content are important for any business, but it's important to tailor your content specifically to your target audience.
Another key difference is that B2B buyers are typically earlier in the buying process, and so they are looking for more information about what solutions are available and how those solutions could solve their problem. In contrast, B2C buyers are typically further along in the buying process, and so they are more interested in learning about specific products or services and what makes them unique.
How do B2B content marketing campaigns impact your business?
B2B content marketing can have a big impact on your business. When done correctly, it can help you attract and convert leads, establish your company as a thought leader, and improve your website's search engine ranking.
One of the best ways to produce great B2B content is to think like a customer. What are their pain points? What questions do they have about your product or industry? Address these issues in your content, and you'll attract more leads and conversions. You should also make sure that your content is high-quality and relevant to your target audience. Poor-quality content will only harm your business' reputation. Finally, make sure that you're using the latest techniques to promote your content. Social media, email marketing, and PPC advertising can all help you create a buzz about your content. Don't forget to keep track of your content's performance. Tools like Google Analytics can show you which pieces are drawing the most interest from your target audience.
Which marketing strategy is best for B2B?
B2B content marketing is a great strategy for businesses that are looking to build long-term relationships with their customers. By creating valuable content, businesses can establish themselves as experts in their field and connect with their target audience on a deeper level. Content marketing can take many different forms, but the most effective approach is usually to produce a mix of blog posts, infographics, eBooks, videos, and social media content. By creating engaging and informative content that resonates with your target audience, you can attract new leads and convert them into loyal customers. To begin, it is vital to understand that there are various marketing strategies for various sectors. It is important to figure out what type of business you have and who your target market is before deciding on the marketing strategy. For example, if your business sells baby products, you can use online videos as your major platform given the fact that baby products are aimed at families with young children. In this case, as a business owner, you may want to hire a professional video creator or film your videos yourself and upload them on YouTube. This type of marketing strategy will help you increase brand awareness and gain loyal customers for your business.
What makes B2B content marketing great?
B2B content marketing is great because it's focused on the needs of other people. It's not just about what you want to sell, but why your product solves a problem for someone else and how they can get value from it. The reason it works well in this context is that there are two audiences involved the one buying and the one selling. Both need information about their respective industries, products, competitors. But each person doesn't know anything about the other. So creating content specifically tailored to meet their needs will help grow awareness of your brand while simultaneously helping others achieve success. Businesses can use B2B content marketing to share news, tips, and advice related to their industry, and to connect with potential customers and partners. By providing valuable content, businesses can build trust and credibility with their target audience, which can lead to more sales and business partnerships.