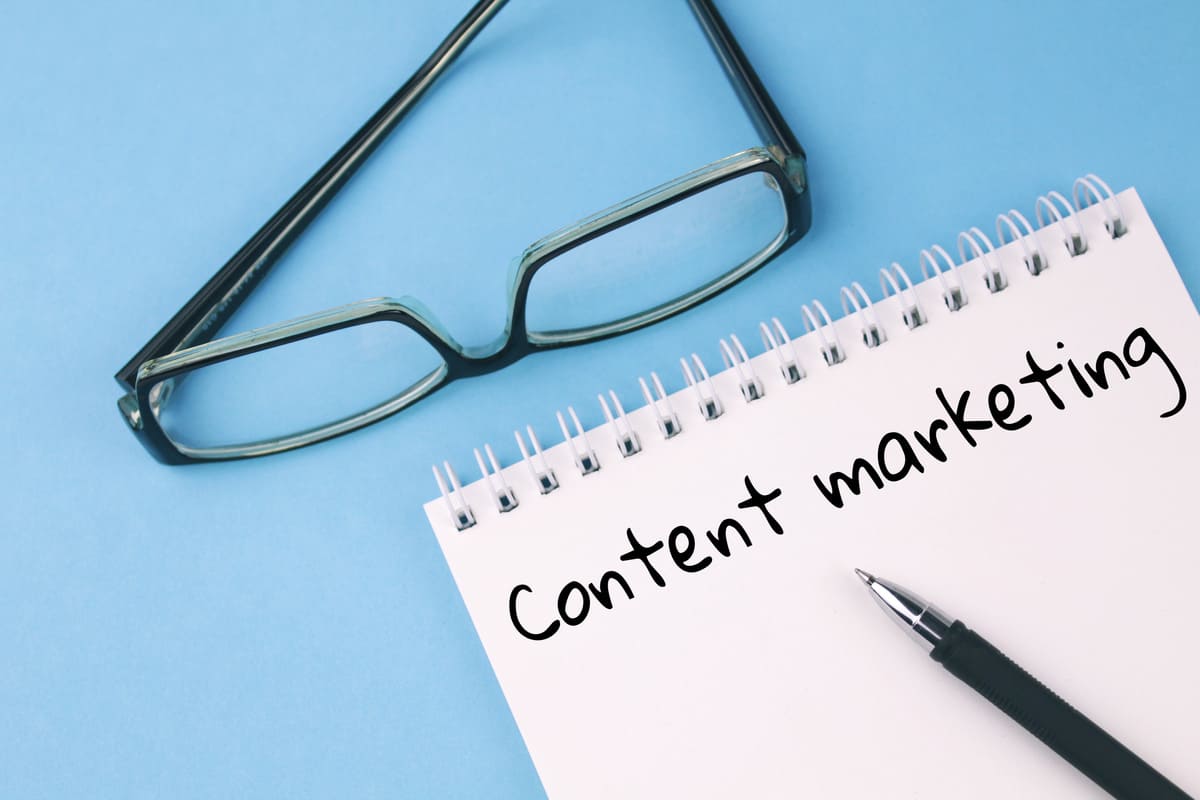 Content marketing strategy offers a great opportunity for companies to boost their results. By delivering valuable and relevant content to users, you can improve your online reputation, build a community, and grow your brand awareness. As well as to create content that is more likely to be shared, which will also increase your online reach.
Content marketing can help you attract leads, win more sales, and grow your business. But you need to know the basics that make content marketing work and the best practices that set you apart from the competition. And then you have to learn how to create and promote amazing, useful, informative, educational, and inspiring content that reaches your audience at the right time.
However, content marketing is not just about creating and distributing content. It is a holistic strategic approach to content mapping that enables you to engage and engage a clearly defined audience and ultimately generate profitable customer action. By following the guide to content marketing strategy, you will have the in-depth knowledge to develop a relevant content marketing strategy for your business. So read it to know more!
What is content marketing?
Content marketing is the act of creating useful, relevant, and valuable content for your target audience. Content marketing helps to promote awareness, increase sales and improve customer experiences. By making your customers happy, you will be rewarded with their loyalty. Content marketing is not just for businesses to use. If you are a blogger or run any other sort of website, content marketing is essential too. Content marketing strategy can help increase the amount of traffic that your website receives which will, in turn, increase revenue and profits. If you fail to do so, you will lose out on valuable business potential.
Content marketing strategy is used by marketers to reach their target audience with messages that are more likely to get them interested in the product or service being offered. Content that is created can be shared via digital formats such as blogs, email lists, web pages, articles, videos, infographics, etc. Most people would say that perfectly 'good' content needs to be informative, engaging and must elicit a desired consumer behavior. However, there are some who say that this is not enough to make consumers complete the desired action.
Therefore, the content marketing institute believes that content marketing must be as unique as the individuals they are targeting. Content marketing is a lot more than just writing, blogging, or putting out videos on your blog post. The documented content marketing strategy is broken down into three parts: creation, publishing, and analysis. It is important to note that different target audiences have different preferences and respond to various forms of information in varying ways too. For example, your content marketing strategy will need to be much more creative for an artsy consumer-type as opposed to one interested in finance.
What are the different types of content marketing?
There are many types of successful content strategy depending on the audience you are targeting. As well for beginner's guide to content marketing, it is important to understand what types of content you should provide and when. Understanding the type of content that works best can help you create a clearer path for your future content marketing campaign, and they are: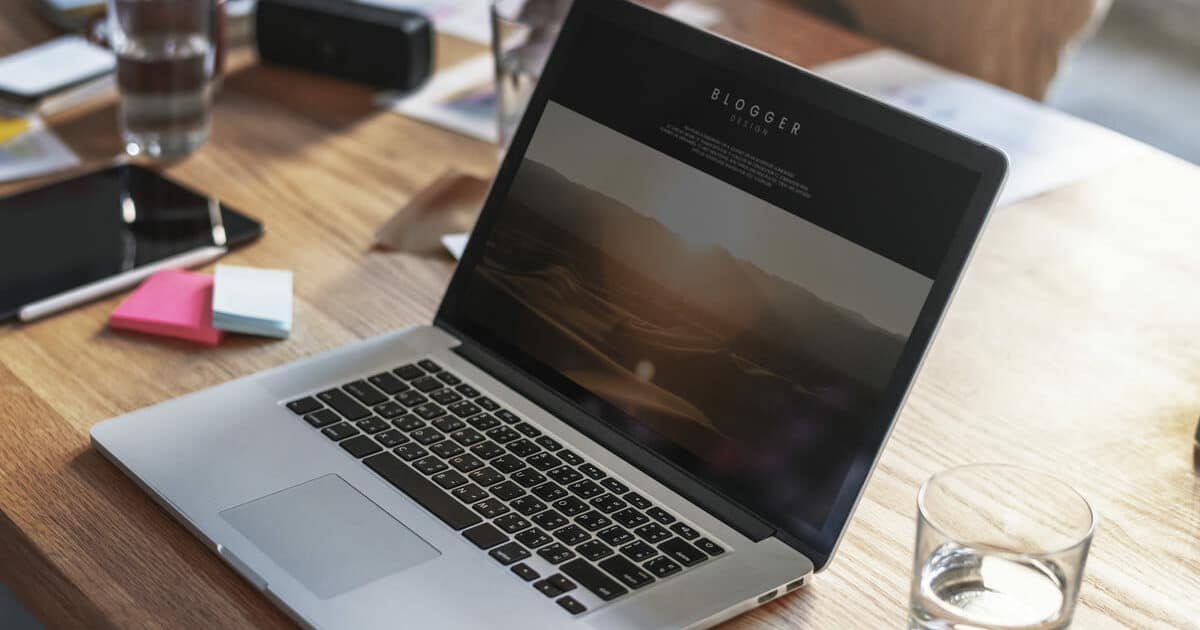 1. Blog
Though having a blog is a must for every business as it provides SEO-friendly content value. Even if your target audience does not like blogs, you should create them regularly. There is no other way to target relevant keywords and improve your link-building strategy, as well as regularly update your site with long-form content. Blogs are the king of content creation. From on-page SEO to technical SEO, blogging has it all. To become a successful blogger, you must use a dedicated writer or even a team of writers. The average blog post takes about four hours to write.
2. White-Papers
Though you can treat your white paper content creation strategy like a shortened version of an e-book. This is another long form of the material used as a lead magnet. In most cases, a white paper will be data-driven and populated with information. Reading a white paper is not necessarily as fun as reading an e-book. As well as white papers are the best for companies in the B2B sector. Ordinary consumers will not be as interested in downloading a whitepaper from an e-commerce retailer or similar brand. The social media traffic will be less, but you can still create white papers for your company to help convey expertise and position yourself as an industry leader.
3. e-Books
E-books are a way to provide more extensive content to potential customers and clients. They should be much more comprehensive than a blog post. A consumer interested in an e-book is a highly qualified potential customer. The content of an e-book should be insightful and insightful. Address the needs and challenges of your audience.
Another advantage of e-books is the ability to collect information from customers. In order for someone to download an e-book from your website, they usually have to fill out a lead generation form. While an ebook requires more investment than a blog post or social media post, it can be extremely rewarding if marketed correctly.
4. Infographics
Infographics are becoming more popular in the content marketing world. They can be extremely effective if used to explain complex ideas or concepts. Infographics are usually easy to understand and fun to read. Although this is a less popular content creation strategy, infographics are very effective. Instead of just filling blog posts with statistics, you can turn them into an infographic.
Therefore, articles with images benefit from 650% higher participation rates. Infographics can also be reproduced on other platforms, such as social media or email. Plus, it's a great way to create backlinks. For an effective content marketing strategy, you should include infographics as a content creation strategy. Because content marketing strategies can be highly effective, you should create infographics as a form of content marketing.
5. Videos
Videos have dominated content marketing for years. People are constantly consuming video across all of their devices and brands have embraced it accordingly. The best way to create and share videos is by using social media platforms or tools like YouTube, Vimeo, and Wistia. Having a video on your blog can help you rank higher in search results.
Additionally, many consumers say they want to see more video content from brands. Not only do consumers want to watch videos, but marketers using video in their content strategy are doing well. In fact, video marketers receive 66% more qualified leads annually. 88 percent of marketers producing video content are satisfied with the ROI.
However, invest a small amount in decent equipment. You don't have to spend a fortune, but you should use a camera that gives you better quality than a smartphone. Create a YouTube channel and upload all your video content there. YouTube makes it easy for you to embed content on your website and distribute it on other platforms.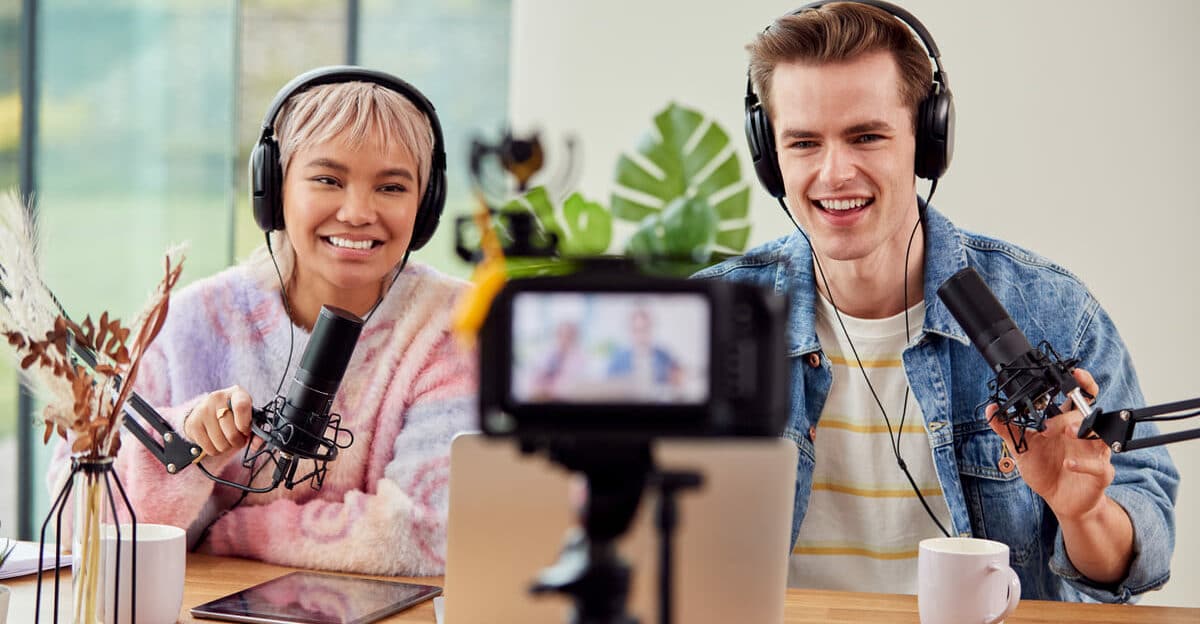 6. Podcasts
Podcasts are a great way to add personality and depth to your content marketing strategy. Podcasts give you the opportunity to create content that is more informal and conversational. For content marketing success, it's important to be part of the conversation. Podcasting is an awesome way to create unique audio content that gives you the opportunity for more casual conversations with your audience.
More than half of the American population has listened to podcasts. There is a misconception that most people listen to podcasts in the car, but research shows that 49% of people listen to podcasts at home. This is another way to reach your target audience when they are away from the screen. They can cook, clean, drive, travel, or go for a walk and still listen to podcasts. Podcasts can be entertaining, educational, or both. You have the freedom and flexibility to do whatever you want here, as long as it fits your branding and create content business goals.
7. Webinars
In some cases, webinars can be a great way to increase traffic and create a lot of backlinks. For the content creation process, you create a webinar publication in much the same way as an e-book. But unlike e-books, webinars are often live video presentations that last about an hour (or more), and your viewers can actively engage with you through chat or polls.
Webinars are best for large audiences, especially when it's live. Even if you record your webinar, it's important to have the live element in order to get people excited and committed about watching it. Similarly, email marketing is crucial for marketers to stay in touch with their audiences. Whether you send them a monthly blog digest or weekly product updates, email marketing allows you to deliver your content directly to your customer's inboxes.
8. Social media posts
For a successful content marketing strategy, it's good to be active on social media. In fact, more than half of marketers believe their SEO strategy is most effective when they combine it with a solid social media strategy. It's no secret that your business should be active on social media in 2020. This has been a reality for most of the last decade. But we've reached a point where companies can limit their social focus to just one or two platforms. For example, if you have a B2C business targeting college-age girls, you don't need an active LinkedIn presence. If you're a B2B company targeting a CFO over the age of 50, your business doesn't need to be on Snapchat or Instagram.
9. Case studies
Another type of case study involves a lot of independent research. Whether you find resources online or do your own research, it doesn't matter. The purpose of this type of case study is to educate your audience on a particular topic with data-driven information. You can also create specific case studies for the clients you have helped.
For example, an online marketing agency might create a client case study that describes how they increased website traffic by 600% in three months or something like that. And the case studies should be super detailed, answering questions like "how much did this cost?" Knowing which type of content marketing strategy would be best for your business can be confusing at times, but when creating case studies you should focus on creating content that entertains and informs.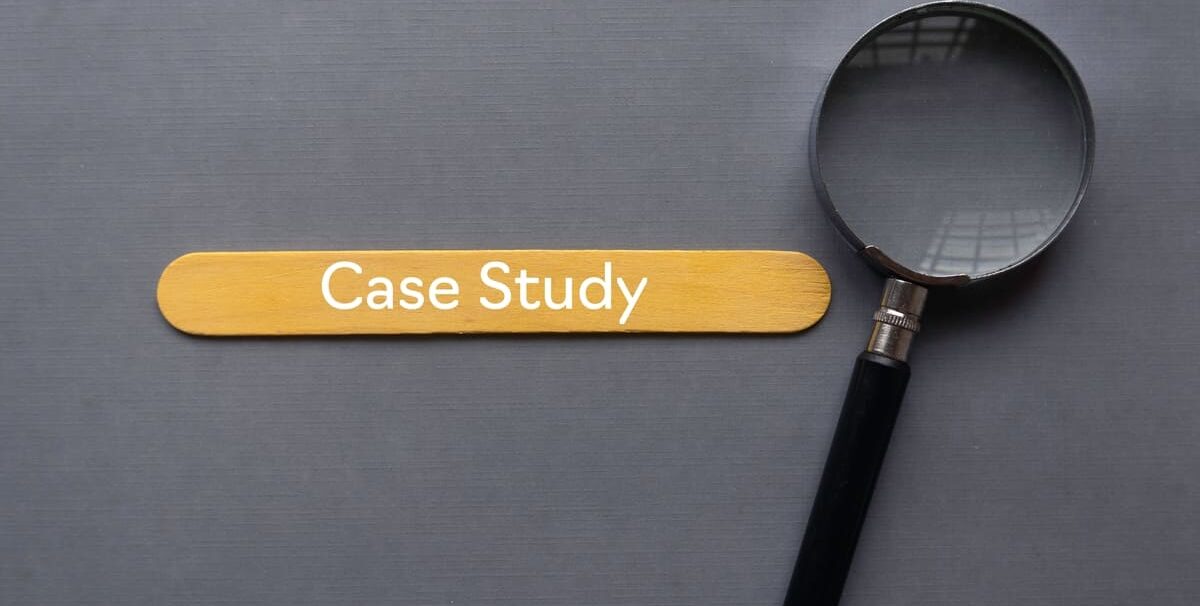 10. Checklists
If you are looking for a way to make your content marketing efforts more interesting, then creating checklists will be the perfect solution. Most consumers are visual learners, therefore creating informative visual aids will help boost conversions. For a creating content marketing strategy checklist, you can list all products or services that your business offers. If you are using an online platform then you should also include the price of each product or service, as well as when they will become available. By creating checklists for consumers, they will feel more in control and be able to make better-informed decisions about their purchases.
How to create a content marketing strategy?
As a beginner in content marketing, you might be wondering how to create the perfect content marketing strategy. It doesn't matter if you are an individual or work for an established business; having quality content is essential in every industry. If you are looking to start creating your own strategy here's what you should know:
1. Defining goal
The first step into getting started with content marketing is to create a plan. Without an outline, it will be difficult for you to see your progress. When creating a strategy, you should consider both short-term and long-term goals. For instance, if you are looking for short-term profits then your strategy can include ways in which to increase leads or have more traffic on your blog. On the other hand, if you are looking for long-term profits then your existing content strategy will include how to do this through customer retention and building a strong brand image.
2. Identify your buyer personas
Now that you have your goal set out, it's time to identify the perfect buyer personas. As content marketers, being able to understand our audience is crucial for creating successful blog posts. The more specific you are in identifying who your target audience is, the easier it will be for you to come up with topics they are interested in reading about. For the right content marketing strategy, you should gather as much information as possible about your target audience and create buyer personas. These persona templates will help you view your customers from a customer-centric approach.
3. Content audit
Another essential step in creating your content strategy is to carry out an audit of content on your website. This should include information on what you will be using the site for, how often it's updated, and if there are any gaps that need filling. The best approach in doing a content audit is to look at everything from a consumer's point of view. The content marketing mistakes made by established companies is that they focus on what they think is best for their consumer (e.g. often using technical language) however, it's important to remember your website is the consumers first point of contact and therefore you need to look at how to make it user-friendly and easy to understand. The content format of an article or blog post should be easy to read and the content should match the title.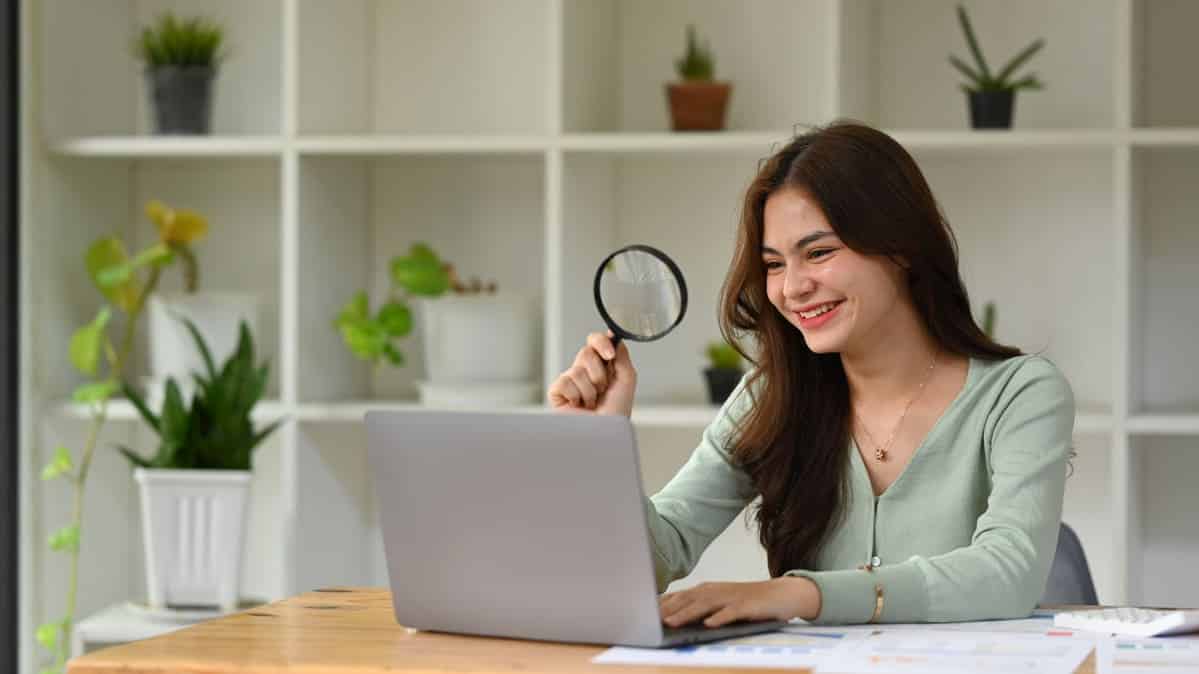 4. Stay up to date with market trends
Before you begin creating a strategy, it is vital to do some research on the market. Try finding similar businesses and analyze what kind of content they are using to gain traffic. In addition, you will want to look at the blog's analytics and see what their top blog posts are. How many followers do they have? Once you have this information ready, you can begin to create a strategy that is suitable for your industry.
In order to keep yourself on track with the progress of your blog posts, you will want to create a content editorial calendar. A content editorial calendar is extremely important as it keeps records of when blog posts are published and any other milestones that are reached. By doing this, you will be able to create a strong marketing strategy that is suitable for your business. For content marketing beginners, we recommend using the EverWeb Content Management Platform. Because it is user-friendly, it makes the process of creating a strategy relatively easy.
5. Do keywords research
Keyword research is an essential part of your content strategy. You should consider the primary keywords and key phrases you would like to rank for with your content. These will give people searching online a list of specific terms they can type into their search engine that will lead them to your own site.
Remember, it's important to always include these keywords in titles, headings, subtitles, etc. For potential customers, the more relevant information to what they are searching for, the better. Whether you are writing blog posts or guest blogging, make sure that your content is valuable and will be something people would want to share with others. So, the existing content you produce should be something that people would actually want to share. And for documented content marketing strategy, the goal is to make sure that your content gets as much engagement as possible.
6. Promote content
Once you have created your content, you should make sure that it reaches the right audience. Many content marketing examples are there to promote your content online. When promoting your content, there are various methods in which can be used including social media marketing or advertising. To build brand awareness, you will need to allocate some time to your overall marketing strategy. Depending on the size of your company, this process might take a lot of up-front planning and research.
The social media advertising options are also good for promoting your content. The example of social media advertising includes Facebook ads that are designed to get the best results for your brand. With these different ways to promote, you need to make sure to pick a mix of them instead of sticking to one. Social media platforms are important because they are free and allow you to target your audience according to their interests, job titles, location, etc.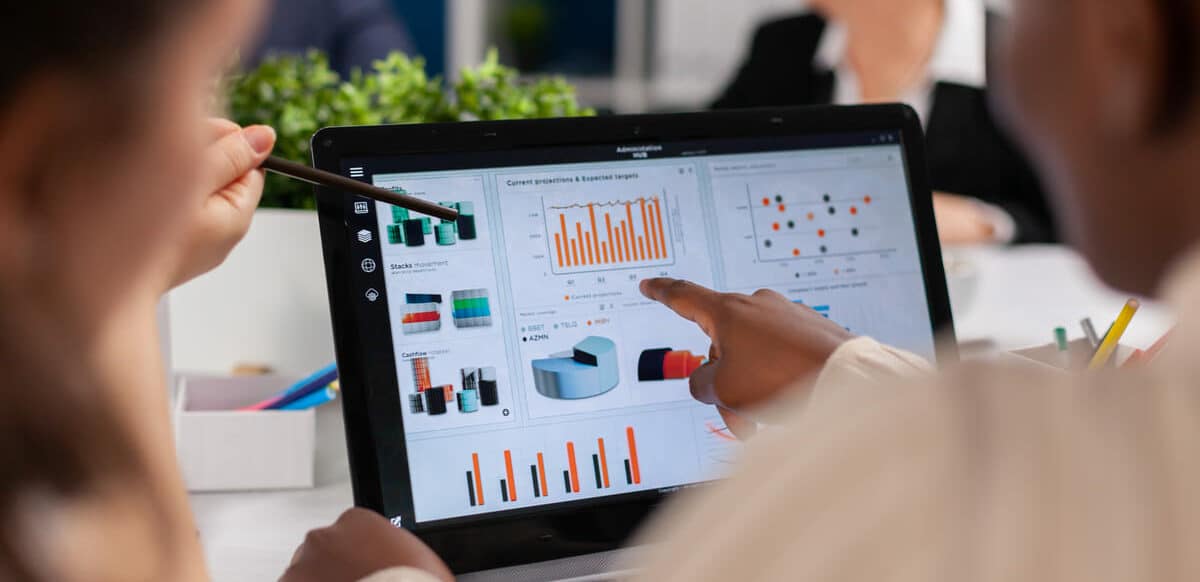 7. Decide your lead magnet
Once you have figured out what your business is all about, it's time to start thinking of the lead magnet. This piece of content will help you stand out in any crowd and is an excellent way to get more customers into the door. For example, if you are a local restaurant then consider giving away free appetizers with any purchase over $20. You get your name out thereby making it easy for people to find you while giving them an awesome incentive to keep coming back.
Therefore, the marketing tactic of giving something away for free is one of the best ways to begin your campaign because it gets people into the door and builds a relationship with them. Now that you have their attention, think about what you can give them next. And the content production market is so competitive, you have to find your own edge. Your goal should be to create something that cannot be found anywhere else and will sweep your audience away.
How do keywords influence your content marketing efforts?
As the consumer, you want to be directed to the right information. Google search works by matching keywords with relevant content. When you're creating your blog posts, think about what people will search for and try to include those keywords in your articles. The content marketing mission statement should incorporate these keywords so the blog appears when people search for related topics.
This strategy helps you show up on first-page results when someone searches that keyword or phrase. Keywords help people find your content on the Internet. When users have a specific question that they need an answer to, they go to search engines where they enter sets of words. Google then searches these indexes to find content that matches that set of words and how well the query is answered to deliver the content to the user.
Therefore, the better the content relates to the search input, the more visible the content will be. The content that best responds to the search query appears at the top of the first page of Google, below the ads, of course. Those sets of words are keywords and they need to appear in strategic areas of your content for Google to consider your content worthy of showing on their front page.
Content that is SEO good and relevant will have a better chance of ranking higher. As a result, your content will generate more leads, increase sales, and improve ROI. In order to find the right keywords to target, you'll first need to do some research. There are a number of different ways to do this, including using keyword research tools like Google AdWords Keyword Planner and Moz's Keyword Explorer. Once you've determined which keywords you want to target, you'll need to incorporate them into your content marketing strategy by including them in your blog posts, titles, meta descriptions, etc.
Without keywords, your content will end up on Google and on the last few pages, ensuring it won't show even if it's of good quality. The key performance indicators to measure the success of your content marketing efforts may include traffic, number of conversions, and lead generation. Although there are many tools online that will show you keyword rankings and related keywords, Google is still the best place to find the answers you are looking for. After all, Google is the most popular search engine that content marketers want to rank for.
Content marketing v/s traditional marketing?
The traditional marketing model is all about creating awareness and building demand. Whether it's composing a marketing strategy or executing the brand experience, everything is done to gain attention for your product. Content marketing, on the other hand, is an ongoing process of blog posts, videos, social media updates that provide value to the user. These updates are aimed to engage the people who engage with your brand, and it's also an excellent lead generation tool.
One of the biggest differences between content marketing and traditional advertising is the way information is presented and delivered to the consumer. Most likely, the blog will include some kind of CTA to start building an application through that company's platform. Even if not, the brand is still indirectly promoting itself because the readers are on its website. This is free content and the user found it automatically.
A traditional advertisement is more disturbing. This can come in the form of a television ad, radio ad, billboard, or magazine ad. In each of these cases, the customer is doing something else and is then interrupted by an ad that may or may not be relevant to their needs. But traditional advertising has its flaws. The success of a traditional advertisement is highly dependent on time and location. Even if they come into contact with a qualified leader, they only hold the person's attention for a short time.
However, the content marketing institute has proved that content marketing is effective. Content Marketing strategies claims that 64% of B2B marketers currently employ content marketing as part of their marketing mix and 77% plan to increase their investment in content over the coming 12 months. Of course, there are many benefits to content marketing. With this type of marketing, you can build trust with your target audience. By regularly sharing updates on the industry and building a community around the website's topic, you increase the SEO value of your brand.
What are the different benefits of creating content marketing?
There are many benefits of creating content marketing, one of them is that it helps you build trust with your readers. Your readers will begin to notice your views on different things if you are constantly releasing new content. Content Marketing also helps you develop a relationship with others, especially if they have found your content valuable enough to share with their friends. So, for beginners, we have mentioned important benefits of content marketing and they are:
1. Higher visibility in search engines
If you are looking for ways to increase your visibility in the search engine results, content marketing is one of the best choices to make. Your presence on various social channels like Google+, Twitter, Facebook, and other similar channels should be increased gradually by posting valuable information about your business or industry that users may find useful. If you use organic methods like blogging then your site can move faster up the search rankings.
2. Increase conventional potential
When you are running a business, you want to have more opportunities for your products or services. Content marketing helps in building the business's credibility online which in turn increases its conventional potential. When users visit your website frequently to learn about different company updates, it alerts other websites that users are interested in your content. They end up linking back to your website. As a result, you see more opportunities for optimization of the conventional potential of your site which ultimately helps in increasing your business's profitability.
3. Improve brand reputation
Content marketing is a great way to promote your brand. As you release valuable information or new products & services, people may begin to associate it with good quality and effective content. Your content gives them the opportunity to learn more about your business and help them improve their knowledge of all things related to your industry.
The brand reputation or awareness of your company is very crucial for increasing the conversion rate of the customers. Having a perfect content marketing strategy will help you reach out to more people and increase their awareness of your product or services. However, if you concentrate on earning quality backlinks on authoritative sites leading back to your website, you stand a better chance of improving your search engine rankings.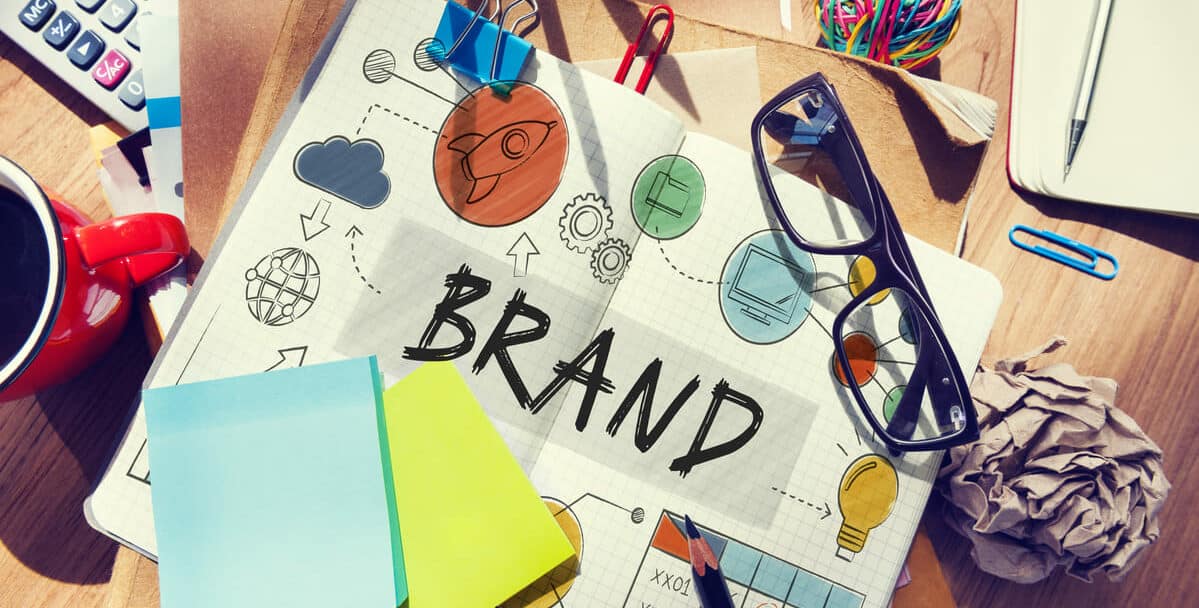 4. Connect with your audience through multiple learning formats
All of your potential customers have unique needs and there is no one universal format that fits all needs at once. Some people learn visually, while others prefer to read. Others just want to glance at the vignettes, and still, others prefer to simply watch videos or listen to podcasts. One of the benefits of content marketing? Consistently upholding our voice and values ​​while offering ourselves the flexibility to meet different customer needs.
5. Increase your social media engagement and PR results
When a visitor comes to a piece of content on your site and finds it useful, smart, moving, powerful, or entertaining, they become another potential advocate for your brand. People who become brand advocates are transformative for your marketing ROI. Once you create a brand advocate, that person will follow you on social media and really engage with your business. And they will give their voice to amplify your voice.
Blogs and high-level publications are eager to share information. When your content delivers that information, they will reference it. By doing so, those posts take your results from scratch from top to bottom. When a major blog or media site has something to share, other publishers raise their ears. Soon they also begin to interact with your content. And that compound SEO effect increases your PR.
6. Repurposing existing content
Creating different types of content for the same product is not always advisable. You can create one piece of original content and then repurpose it in various formats like infographics, slideshows, videos, etc. to reach out directly to your customers. Content marketing requires you to stay connected with different people in your industry on a regular basis. This helps you keep up-to-date about the latest development in your field of business or profession.
7. More referral traffic
Content marketing will not only help you increase your presence but also help drive more traffic to your site. You can convert that traffic into leads by including offers or sign-up forms within the content you are posting, which eventually drives conversions for your business. The web traffic coming from websites that have a high domain authority is worth more to your business. As well as market research, other functions include revenue generation and customer acquisition.
The bottom line
Therefore, to create an effective content marketing strategy, you need to know your goals and understand what's important for your audience. Once you have these nailed down, it will be easier to generate ideas that align with their needs while meeting the objectives of your company's overall marketing plan. There are many different ways to produce engaging content that also meets the demands of modern SEO practices by integrating keywords into articles or blog posts in a natural way without compromising on quality. We hope in above content helps you to get an idea about content marketing in detail. If you have any queries regarding the above context just share with us through a comment section below.
FAQs
How can I get organic traffic?
One great way to get organic traffic is through content marketing. This means creating high-quality content on your website that will attract visitors and encourage them to stick around. Not only does this approach help you rank higher in Google search results, but it also establishes you as a thought leader in your industry.
Another great way to get traffic is through SEO (search engine optimization). This involves optimizing your website for certain keywords that people are likely to use when searching for information related to your business. By targeting the right keywords and using the right techniques, you can improve your ranking in Google search results and attract more visitors to your site.
What are the famous visual content tools?
The most famous visual content tools are definitely Photoshop, Illustrator, and InDesign. However, there are a number of other tools that can be used to create visual content as well, such as GIMP, Sketch, and Affinity Designer. In addition to these software programs, there are also a number of online tools that can be used to create visuals, such as Canva and Venngage.
Visual content is becoming increasingly important in the world of content marketing. It's been shown that visual content is more likely to be shared on social media than text-based content. So using visuals can help you reach a larger audience with your messages. Additionally, visuals can help you communicate your ideas more effectively and make your blog post effective.
When I can start writing my own blog?
There is no one-size-fits-all answer to this question, as the timing for starting a blog will vary depending on your specific goals and business context. However, if you're looking for some general guidance, we recommend starting a blog when you have some original content to share with your audience.
When it comes to content marketing, quality always beats quantity. So rather than trying to post new content on a daily or weekly basis, focus on creating high-quality content that is both informative and engaging. Once you have a few pieces of quality content under your belt, you can start thinking about ways to promote them across social media and beyond.
How to measure content marketing ROI?
Ans: The best way to measure content marketing ROI is to track leads and conversions that came from your content marketing campaigns. This can be done by setting up tracking links in your content. And then using those tracking links to see how many people clicked through to your website or filled out a form after reading one of your articles or watching one of your videos. As well as you can also use Google Analytics to track how much traffic is coming to your website from different sources, including your content marketing campaigns. This will help you determine which types of content are most effective at generating traffic and leads. And finally, it's also important to consider how much time and money was invested in creating and promoting the content.