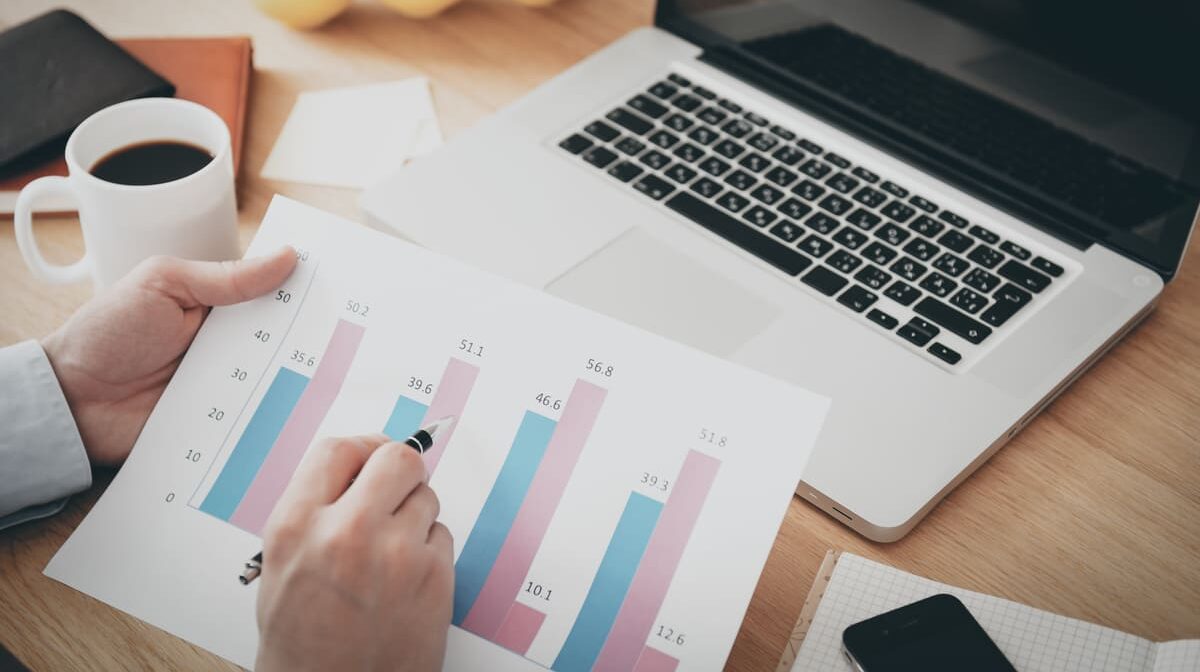 Content marketing is not about selling, it's about providing something of value to your target market. In other words, it's a way to market your company by creating and distributing valuable content. The digital marketing strategist said that "3/4 of your marketing budget should be spent on creating content". For your blog post, relevant content includes product information, testimonials from existing customers, and other materials that would help your target audience to make a purchase decision.
The art of content marketing is not only about creating valuable content for your target audience – it's also about having a clearly defined strategy and goals. It's much better to offer one great article than three pieces of mediocre content. In this post, we'll outline some simple tips for creating awesome content. And it will help you reach your target audience and achieve your business goals. Whether you're a startup just getting started in content marketing or an experienced business looking to freshen up your strategy, this guide is for you.
What is content marketing?
Content marketing is simply the act of creating and sharing content with your target audience. The primary goal of this activity is to build trust, increase awareness, educate or entertain people so they'll become customers. Content marketing efforts can include things like blogging, white papers, contests, email newsletters, e-books, and even instructional videos. And paid ad content marketing is a type of promotion that is similar to other content marketing but can also include traditional ads.
Content marketing is also the process of planning, creating, distributing, and promoting media that can be used to impact public opinion or build relationships with your employees. The global economy has shifted over the past decade from a goods-and-services economy to a current where people share ideas at a rapid pace. Now, more than ever, people want content that is relevant to them and provides value in their lives.
Content marketing has evolved over the past few years from a relatively unknown marketing tactic into a mainstream strategy that most companies use to promote themselves online. According to recent research from the Content Marketing Institute (CMI), 86% of marketers in the United States say that content marketing is important for their businesses, and 80% of companies surveyed have a documented content strategy.
How to create a content marketing strategy?
Although creating content for your business is an extremely simple process. Creating a content marketing strategy brings all the elements together. Before you begin to create content for your online presence, you should put some thought into how that will benefit your company in the long run. This way you won't create anything that doesn't serve its purpose or help you achieve any of your short-term or long-term goals. Below we have discussed the step-by-step guide to have successful content marketing strategies and they are:
1. Established goals:
Before making any further steps, the first thing you should do is establish your goals. Think about what you can achieve with content marketing and how it will benefit your company. As well to create high-quality content, you should have a clear plan of action.
In other words, you need to know where you are going with this content and what exactly your goals are. Therefore, inbound marketing is not an overnight success; it takes time and effort for the landing page and targeted traffic. For your own site to drive traffic you will need to create content that is targeted for specific keywords. Additionally, the paid advertising or your marketing team will create the content to increase your brand awareness and reach out to a more relevant audience.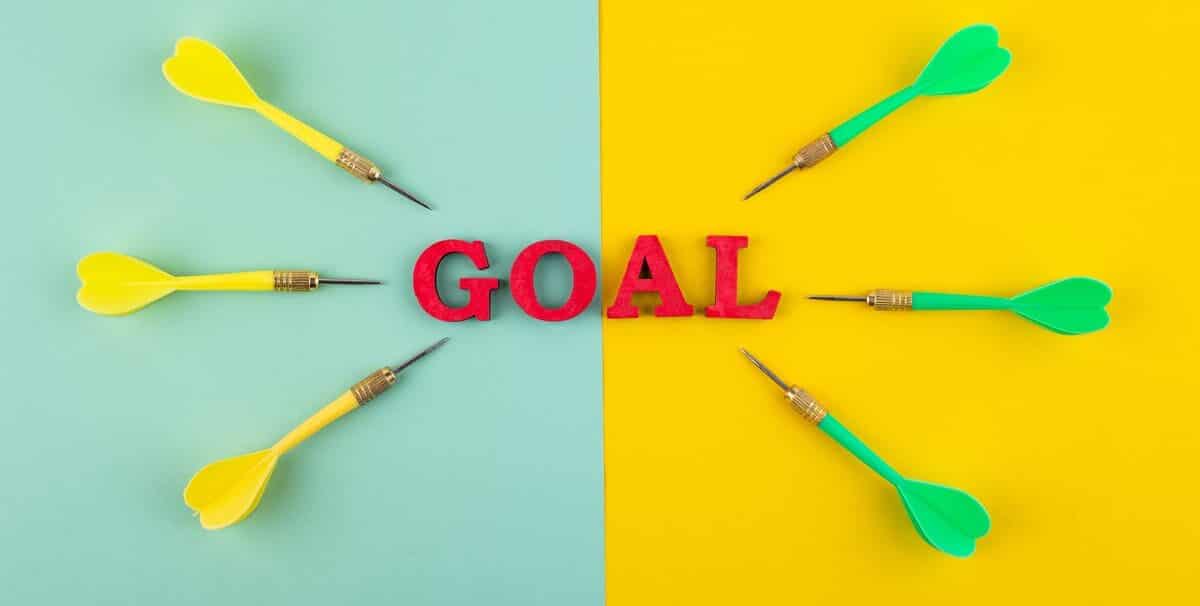 2. Target Audience:
The next step is to identify your target audience. When you have this figured out, it will be easier for you to create content that your targeted audience can relate to and where they can find solutions for their problems. There are numerous ways to segment your market, depending on the size of your online business or the type of products/services that you offer. The clearly defined audience will help you create interesting and engaging content that will be appealing to your audience and the company. By the famous editor's note, the paid advertisements and the free access to your website should be relevant to the content you are producing. That will make sure that it resonates with your audience and they stay on the landing page longer to see what other useful information you have.
3. Keyword Research:
Keyword research is a very important aspect of having a successful content marketing strategy. Before you even start thinking about the keywords to target, you need to know your audience and their topics of interest. By making use of any keyword research tool, it is possible to find out what people are looking for when they search for specific terms related to your industry or product.
However creating high-quality relevant content is the key factor to success when you are looking forward to developing your content marketing strategy. If you want conversions, whether it's an email sign-up, a download, or purchase, high-quality content is what will drive these actions. So, the customer journey is the beginning of your inbound marketing strategy and the search engines also rely on the relevant content to drive the users to your site.
4. Audit your existing content:
Before starting your content marketing plan you should audit your existing content. For some companies, this process can take a while because marketers need to check their sites and social media profiles. Just for old content that no longer brings value to the business or it is not by the goals of the company and brand image anymore.
Even though many of these legacy pieces of content are still on the web, they only hurt business because it is not relevant to your industry. The content marketing efforts should align with your current business goals and should be relevant to your target audience. As well as the digital marketing strategy should be consistent with your company name, logo, and website. The google trends and your own blog customer story should give you enough information about what exactly your audience is looking for. This way, you can create content that meets their needs.
5. Do competitive analysis:
After you have decided on your goals and audience, you need to do a competitive analysis. You can accomplish this by researching your competitors and seeing what type of content strategy they are producing that is relevant to the subject at hand. Furthermore, it is crucial that you pay attention to their customer acquisition channels which would include paid advertising. This way you will be able to know what type of content they are producing and how frequently. You can even switch to their email marketing or SEO tactics as well.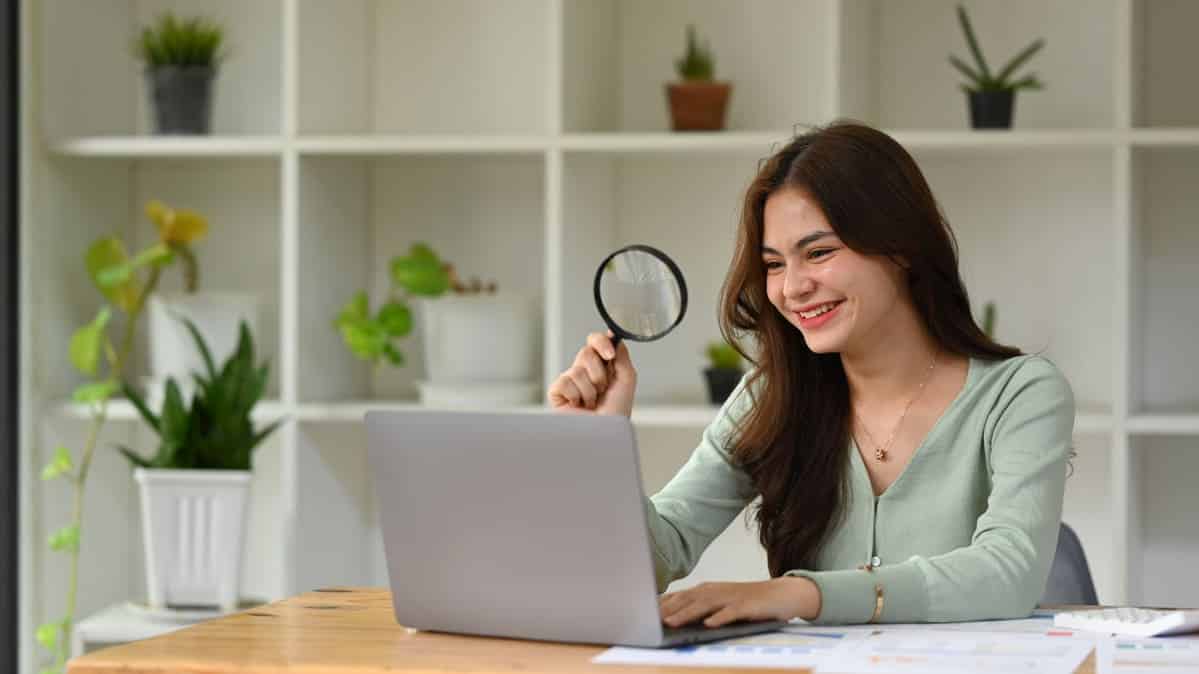 6. Focus on your marketing tactics:
After that, you have to think about your marketing channels and which ones will benefit you the most. You should choose a channel based on your resources and expertise. The main idea is not to invest more than 30% of your time in paid ads since it only has short-term results. You can put this time into content creation or SEO. On the other hand, you will need to invest more than 30% of your time into SEO since it has long-term benefits and is free. The various social media platforms count only for a small part of your marketing efforts. Generally, effective content marketing strategies are that you have to put a lot of thought into your company's goals, competitive analysis, and marketing channels before you start with the actual content creation process.
7. Assess your available resources:
Content strategy is not just about the elements that are involved in creating content. You also should assess your available resources for this strategy to be successful. Content marketing strategy only works when you have the right resources, budget, and team. Create a task force that will oversee this strategy to see how it should be implemented in your company. You should have representatives from different departments so everyone is working together for one common goal. To increase the brand awareness of your business among other companies or even individuals. For publishing content, your sales team should be involved to get their insights and thoughts on what kind of content they need. This way the voice of your sales team will get heard and you will target better results.
8. Build an Editorial Content:
There are several things that you should keep in mind when building your editorial content. Understanding the needs of your readers will help you create relevant content that meets their expectations. You can also research what other companies in your industry are doing by looking at their social media presence and website.
It's possible to find out how they approach blogging through articles, guest posts, and comments. Publishing content regularly is the most important task. It will help you get your blog post indexed, which in turn will give them more traction and visibility. Through social media platforms like Facebook and Twitter, you can draw more traffic and increase your readership. This will also help you keep people informed about all the topics that could be of interest to them.
9. Promote content:
The next step is to promote the content you created. This can be done by creating quality backlinks, publishing articles on different sites, social media promotions, and other popular marketing methods. The more links you have coming from other trusted sources the better ranking your site will get on Google. And this way it will be easier for people to find your business online.
Therefore, keep in mind, if you don't want to drive traffic from one source only, you need to diversify your methods. Sometimes promoting content costs money and sometimes it doesn't. Regardless of the method, you should always have a target audience when promoting content on different platforms. The content ideas may vary depending on the customer you target. Also, it's important to test different offers and see which one works best for a specific audience.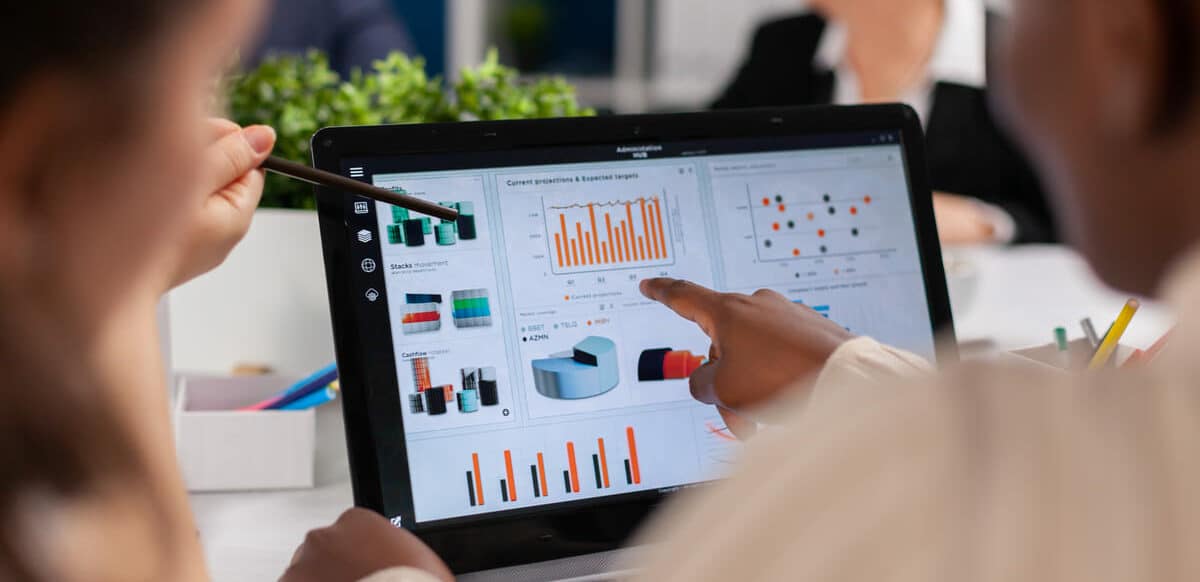 10. Track results:
Did you already have a clear plan of action? If so, then in the next step you should track your results. It is important to measure the effectiveness of your content marketing strategy to be able to improve it in the future. Therefore, all businesses need to track their success and find out what type of content is performing well and which isn't. You can measure the success of your content by applying a unique tracking code to each piece of content.
In this way, you can see which posts are being shared and how many people have landed on that specific page from organic search or social media updates. And for it, it is essential to understand your buyer's journey and the role that different forms of content play in this process before creating any kind of marketing strategy. The best way to track results is through Google Analytics, which provides detailed information about every visit to your sites.
What is the importance of content marketing?
The importance of content marketing for a company is its potential to increase visibility, reach, and efficiency in the marketplace. In order to be effective, this type of marketing uses different types of media content that will go into depth about a particular product or service which results in audience engagement. This helps content marketers understand what their customers want from their products and how they can better meet these needs. Below we have mentioned the importance of your own content marketing strategy and they are:
1. Attracts new audience to your company:
If you are spending time creating useful articles for your business, there is a good chance that people who are interested in finding information about products or services which you offer will come across these articles. Content marketing tools allow you to target the right kind of audience which means that you can engage them and eventually turn them into a ideal customer.
The strategic marketing approach focused on creating content that will reach the right audience, so you can reach them through different types of social media. As well as the effective content marketing strategies are concerned. It is important to highlight the fact that these tools are designed for building relationships. Which means you will engage with your audience in a way that they feel that their opinions are valued.
2. Helps in increasing sales:
When marketers reach out to customer satisfaction then this results in increased sales. The more articles you create the better it is when promoting services and products. The more you create the better your chances for increasing popularity and reach, and as a result to increase sales and profits. There is an increased possibility of paying customers finding the best solution according to their needs.
Though to provide high-quality content it is important to be aware of the fact that you should publish relevant and useful content. As well unique content ideas that will help you to accomplish your business goals are also recommended. The buyer's journey determines the content that you need to create, so it can help them complete their buying process. For instance, your products or services can be compared with those of your competitors and this will give a customer experience more insights and they decide which offer is the best for them.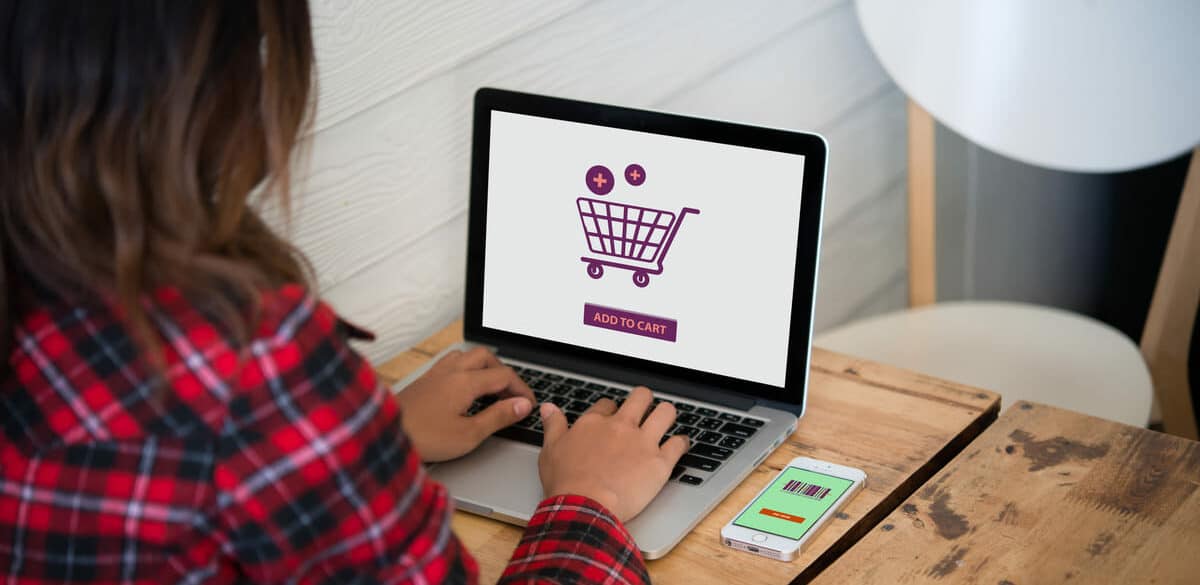 3. Growth in organic traffic:
According to studies, people who regularly engage in content marketing show a greater tendency of becoming customers. The idea is that when people come across helpful articles from reputable sources. They are more likely to share these articles with their peers. As a result, this means that your company will be able to reach a much wider audience and the chances of this traffic staying on your website for a longer period will increase.
Consequently, the number of people who visit your site for a second time will also go up. People might be interested in your company because they found you through a simple Google search or maybe they came across an article from one of their friends on social media. Which resulted in them learning more about your business and checking out what you offer.
4. Your brand gets more exposure:
It has been used by many businesses, and it's a fact that online content marketing strategies are becoming popular day by day. Though at first, this strategy was mainly used for publishing a blog post or articles about particular services or products to educate people about them.
But now different types of content marketing tools are used for producing videos, podcasts, infographics, and images. This means that you can create a lot of content in a very little amount of time which goes a long way in helping your brand get more exposure. It is important to mention the fact that all these strategies will make your company seem more trustworthy. As well as these tools establish the brand as an expert in their respective industry and this will help them gain more customers.
5. Increase in your search engine ranking:
There is no denying the fact that most people turn to online platforms when they want information about a certain product or service. This means that if you have plenty of articles that are filled with useful information, then there is a good chance that people will turn to the internet to find this information. Once you have created your content marketing strategy, it is not enough for you to create one article after another. Several different factors determine how well your articles will do online. It means that you need to be strategic about the types of content marketing that you are creating.
6. Lead generation:
Social media networks such as LinkedIn and Facebook allow you to create your own business page where you can connect with new customers. You can get in touch with them through the different content marketing tools that we have mentioned before. There are indeed several advantages of creating a B2B network.
The most important thing is that people who are interested in your products or services will reach out to you. This means you can focus on creating highly engaging content that will bring you leads. The social media strategy is used to build the business' online reputation and create a positive image of your brand. Although social media advertising has almost become a necessity for most businesses. And there are still some who have not managed to turn this strategy into a success story.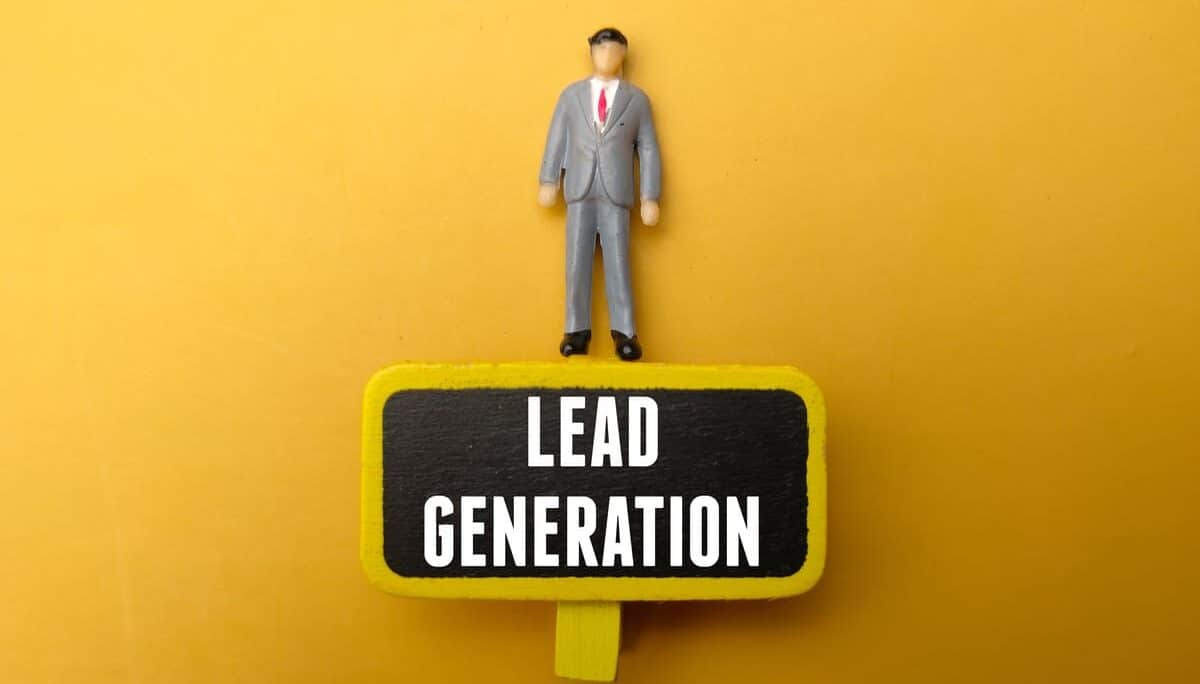 7. Brand Awareness:
For most marketers, the primary goal of content marketing is to increase brand awareness and improve SEO rankings. Since you want people to get in touch with you, you need to show them how your products or services will benefit them. This will allow more traffic to flow towards your website which will also boost SEO. Some of the types of content which visitors are looking for include infographics, testimonials, videos, and news articles.
If you provide resources that people can use without spending so much time on them. As they will feel more inclined to visit your website again in search of more resources. The relevant content will also allow you to attract the attention of more customers and potential business partners. The content marketing examples are the most effective way to build trust with your own audience. And in the context of brand awareness, you can use different types of content marketing which will create an emotional connection with your audience.
What content should you need to create for your company?
For creating an effective content strategy for your company to be successful, you have to decide what content should you create for your company. The content marketing strategy is not limited to creation of content for your website; you can also create social posts, videos, and even events. When you write a blog post the content strategy has to be in the back of your mind while creating a draft. This is not about how you can create a blog post that people will share with their friends, it's also about providing real value for your audience. Creating awesome content is not easy but here are some content marketing examples on what kind of content works best for different businesses:
1. Evergreen Content:
Evergreen content is a type of blog post or content that will be relevant for many years to come. These types of posts are often about your products and services. But can also include pieces from other publications as well as multimedia presentations. This kind of content works best for B2B brands because this content provides a lot of value to the audience and it works perfectly.
Evergreen means that content will be relevant many years from the time you post the blog on your website. If you decided to create evergreen content, you have to remember that when your audience comes back to see if they missed something on your blog or website they are disappointed.
Additionally, a content marketing strategy requires you to be smart about the keywords you are choosing. You should not try to stuff your content with it because that won't work anymore. For example, if your company manufactures faucets and you post an article on "how much water is suitable for plants" this kind of content will never go out of style.
2. Visual Content:
Visual content is a type of content that catches the attention of your audience and it has to be something they will share with their friends. These types of content work best for B2C brands and one way of creating visual content is by posting photos on Instagram. This kind of content works best because an average company's audience is mostly surfing through this social media platform.
Therefore, the content marketing strategy for your company should not be only about the blog posts you create. But also about posting on social media platforms like Instagram or Facebook. When creating blog or content for your business it's good to keep in mind that you can have fun too. This means that your audience will relate to the content better and they will enjoy sharing it with their friends.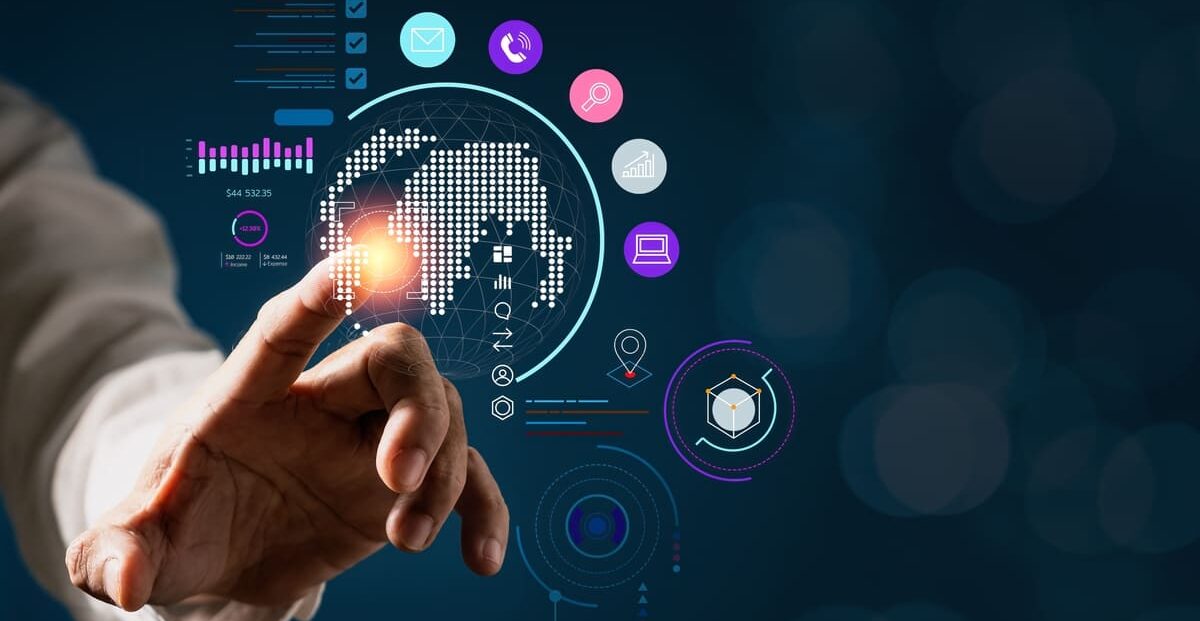 3. Written content:
Written content such as blog posts and eBooks are perfect for B2C brands. When your audience is consumers, the company executives do not want to read long content, they want to read something that provides enough information in an easy format.
Blog posts can be created about almost anything you can think of so consider creating a list post because it will give you more opportunity to create engaging content. For some video content examples that are perfect for B2C brands, you can check out B-roll TV on YouTube that provides awesome tutorial videos about how to do makeup, DIY projects, and many other things.
Additionally, eBooks are great for sharing the company's expertise with current and potential audiences. You can create an eBook by collecting articles that contain information about your industry or you can ask experts in the field to write exclusive content for your blog.
4. Design and Video content:
Video content marketing has become extremely popular in the last 2 years. Many people start this kind of business and they create great videos for their customers. Video marketing is best for B2C brands because it's more about telling stories than trying to sell products or services. If you have an amazing strategy for video marketing, you should invest some time in your branding and logo design.
This is because when your audience watches a video, apart from the content they also look at how you present yourself and this is why branding and logo design is so important. A great example of this kind of content marketing can be seen with technology companies such as Apple. If your viral video falls into the "so bad that it's good" category, you should go back to the drawing board. Generally, B2C companies can benefit more from video content than B2B brands. It's just about knowing your audience and what kind of content you can create for them.
5. User-generated content:
User-generated content is one of the most effective types of content because it provides real value for your audience. User-generated content can come in different forms like reviews, testimonials, and even videos showing the product or service that you provide to people. This type of content works very well on social media because it's entertaining and useful for people.
When doing the content marketing for your company, you have to come up with ideas on how you can generate user-generated content. This is not only an effective way of creating relevant content but it's also one of the most popular ways of creating new leads for your business.
As well as social media, user-generated content also works well for blog posts. The beauty of blogging is that you can share this kind of content on social media to reach a wider audience and help your leads increase. One simple example that you can try with your company blog is to write a post asking people what they think about the services or products that your company provides.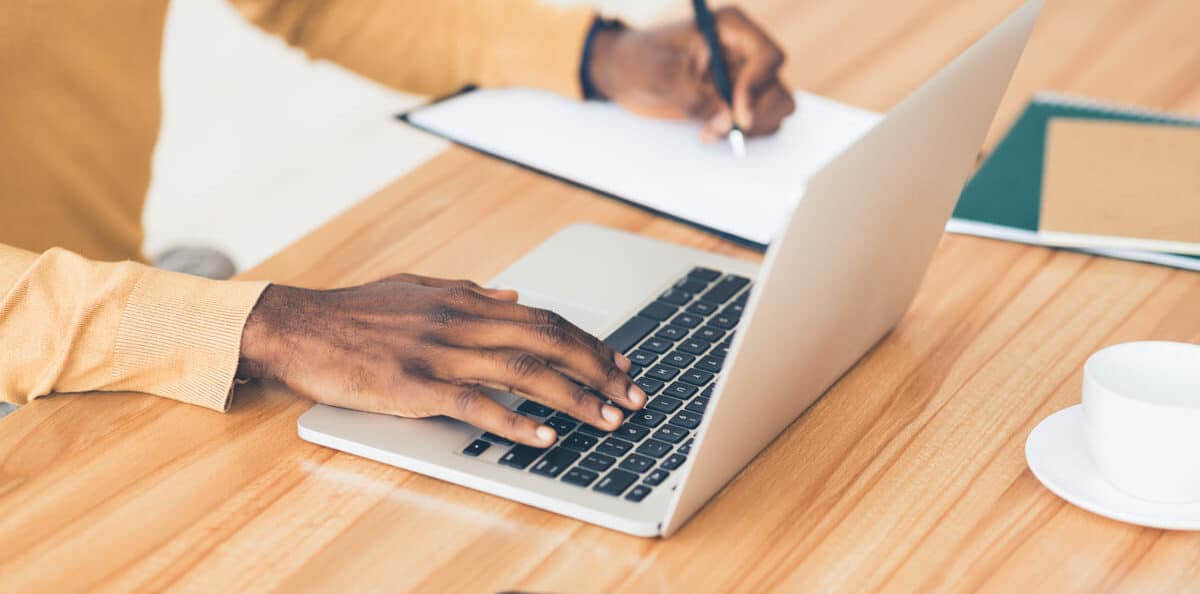 6. Content curation:
Content curation is about taking content from other websites or influencers and reposting it for your audience. The main idea behind this strategy type of content marketing is to deliver great value to your readers through the curated post. This type of content allows getting your name out there while delivering great value at the same time. Your company should be able to create a list of something that your audience will find valuable. If you just copy and paste links to someone else's posts without doing some research and adding your insights, it won't work for your company.
However, content curation for your business is not about plagiarizing. Not only it is unethical but Google doesn't like it either which will make your website lose its ranking in search engines. And when you lose your ranking it is very difficult to get it back. So, this type of content marketing requires the creation of your unique insights and value for your audience. Content marketing examples for this type of content you can even create a list of influencers that your audience should follow on social media websites like Facebook, Twitter, Pinterest, etc.
7. Interactive Content:
Interactive content is a great way to engage your readers and audience. It's something that people can participate in or react to. This kind of content would work best for entertainment, news, and lifestyle brands. Because it requires action from the reader and works perfectly as a dialogue between your brand and customers. People like to share interactive content because they want their audience to participate in something or react to it. And this content is the best way to get social shares and likes on your posts.
Interactive content is the one where the visitor to your website is involved in creating specific types of content. This type of content works best for B2C brands because it requires interaction from their customers if you want to stay up-to-date.
Brands that create interactive content want to boost their website traffic and increase conversions. In content marketing, people have to get involved, and it has to be about them. Examples of interactive content can be polls, quizzes, or even simple things like an email collection box on your website. One of the best examples that we've seen for this is how OnePlus has created a questionnaire before you decide to buy one of their phones. If smartwatches are not your thing, but you want to try to be like Apple, this is a smart move.
Where to promote your valuable content?
Content marketing is all about creating suitable content which you publish on your website. But the promotion of content is also very important. Through promotion, you can make sure that your content is read and shared by as many people as possible. There are many ways to promote content such as social media, guest blogging, and much more. Below, you can read about the most important ways to promote your blogs and content:
1. By email marketing:
As well you can send your content to existing subscribers and clients through email marketing. To create a successful marketing campaign through email, it's crucial that you research what your audience wants and needs. And how they would like to receive the information about your products and services. Email marketing allows you to build a loyal following of people who are interested in your content and/or products.
Additionally, this marketing is a great way to stay in touch with those who have opted-in for your offer and want to continue receiving information and updates about your business. Furthermore, you can run a giveaway or contest to encourage engagement, share exclusive content and increase your email list.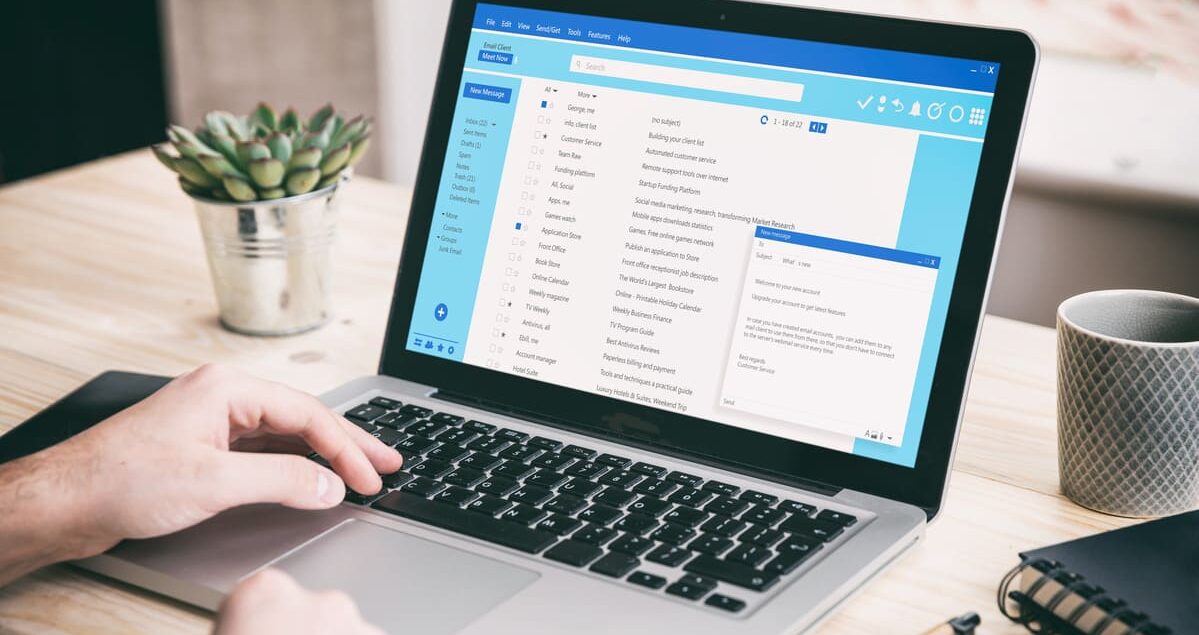 2. Social media platforms:
Social media marketing is a great way to promote your content and grow your audience. You can create a Facebook page, Pinterest profile, or Twitter account for your business. You must use unique hashtags when sharing content on social media platforms to get more attention for your posts. For any content promotion, this platform gives a huge opportunity for growing your audience and engaging with them. In Content marketing, Twitter is one of the most useful platforms as more tweets lead to higher search engine rankings. In addition, you can follow and engage with influential industry experts and fellow bloggers through social media platforms.
3. Blogging:
Though having a blog on your website is the first thing you should do for your business. By having a blog, you will constantly have content to publish and share with your audience. But also make sure that someone will always be there to keep the blog up-to-date. If nobody wants to or can take care of it anymore, an alternative would be to outsource the blogging.
Many content writers can write blogs for you daily. The only drawback is that it will cost you some money, but if you think about it, it's worth it because your blog will always have new interesting posts. In content marketing, blogging is one of the most important ways to promote your content. Through blogging, you can invite people on your website to stay there longer and explore some more content on your blog or website.
4. Search Engine Optimization (SEO):
Search engine optimization is one of the most important things you should focus on when writing content. SEO means improving the visibility of your posts, pages, or blogs in search engines such as Google. To improve SEO, you can include certain keywords which will help people find your blog or website if they look for those specific phrases. Many blogs and websites promote their content by using SEO, which is the second-best way to promote your content.
However, SEO is not as easy as it seems and can take a long time before you start seeing results. SEO is probably one of the most important things you should think about when writing content. It takes months to improve the SEO of your website or blog, so don't give up too fast if you aren't ranked on page one of Google within weeks.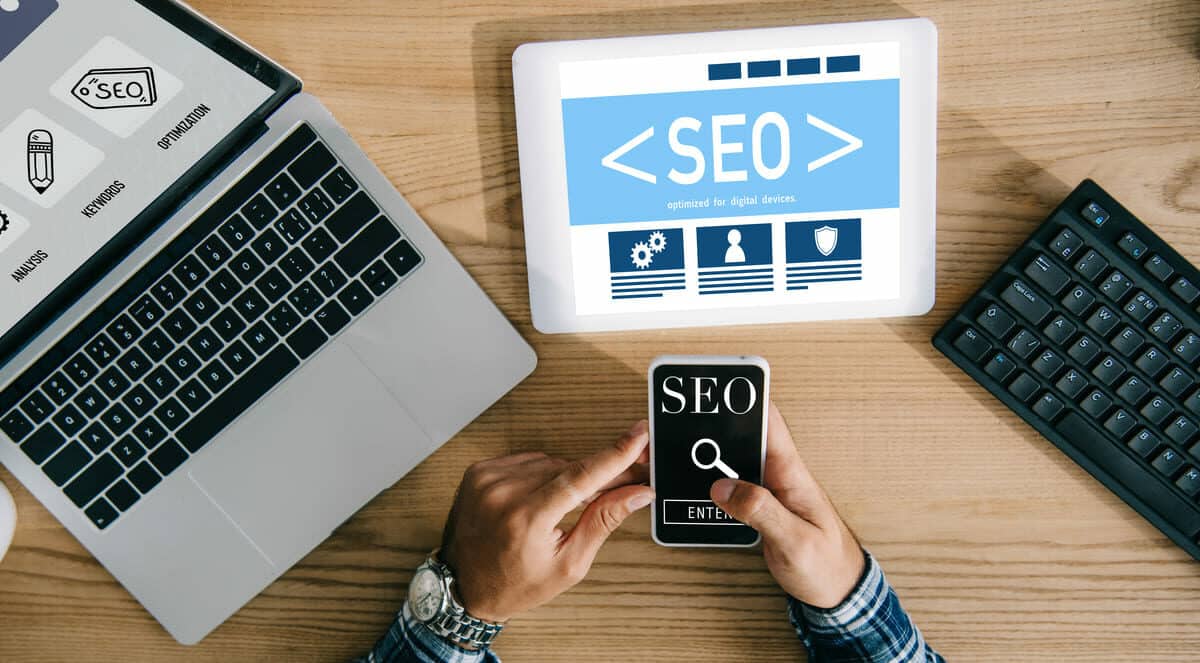 5. Influencers:
Influencers are people who have a big, powerful audience or reader base. These influencers can help you promote your content and help you gain new readers and followers. So it would be smart to contact them and ask if they could share some of their content with their readers or followers. Maybe one influencer is not enough for you so it's also worth it to contact more than one of them. In content marketing, influencers are very important because they help you spread the word about your website and content.
Furthermore, influencers often have a lot of interesting and creative content. Not only can they promote your content, but you can also ask them to create some kind of collaboration with you. This collaboration could be a post of yours on their blog or something similar to that. Collaborations are helpful because the influencer is being promoted on your website as well which will help you grow your audience.
6. Advertising and Guest post:
When you start a blog and publish content, it is very important to let the world know about your blog. For this reason, it is important to use advertising and guest posts. Advertising options include banner ads or posts on other websites such as Facebook or Twitter. You can also buy ad packages from Google Adwords. Guest posting works by contacting website owners and asking them if they accept posts from other authors.
Therefore, the content marketing channels that you use will depend on your budget strategy. Advertising is an expensive strategy, which can be used to generate traffic right away. Guest posts are a good way to gain exposure and get new visitors to your website. In fact, you should also target the same content to both channels. Use social media ads and guest posts for your blog or website to generate targeted traffic and improve search engine rankings.
Tips to manage your content marketing strategy
Nowadays, 77% of marketers say that content marketing has become more important compared to last year. As we said above content marketing is not always about writing content. Sometimes, your company needs to change the structure of its messaging to have a more effective campaign. As we saw earlier, some companies like Buffer and Duolingo had very different results when they changed their strategy. That's why we have shared some tips to manage your strategy for content marketing and they are: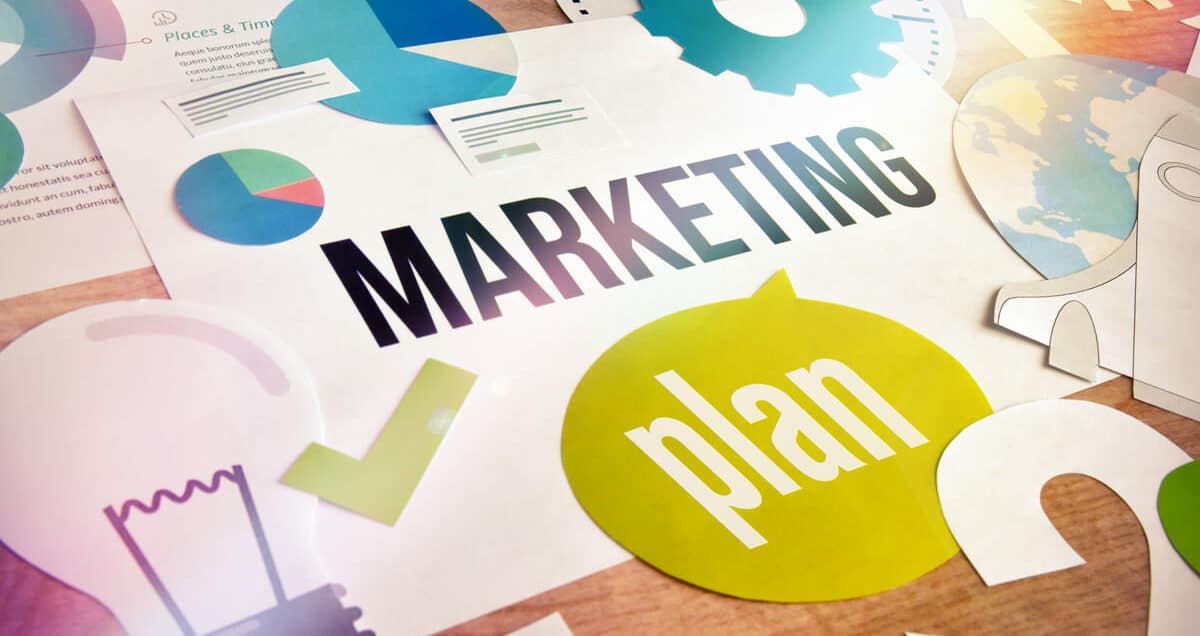 Firstly, you need to choose adequate tools according to your strategy and they must be easy to use.
Plan your timeline, make a calendar with deadlines for each content piece, even if it's just a draft. No one has time for unplanned content, we all know that.
Analyze what is working and what is not, this will help you detect the cause of your company's problems.
Keep track of metrics and look at them often to learn how people interact with your content. If one piece has more likes than the other it could be a clue that it works better for your customers.
Communicate with clients and take a look at social networks, forums, and blogs to learn about your clients' pain points and what they need from you.
Apply changes and be sure to have a feedback loop in place so you can keep improving along the way.
SEO optimization or do it right from the beginning, as this is important for organic traffic and visibility.
Make a content marketing team, you can't do everything by yourself. Make sure to have an organized team with different roles, like writers, designers, SEO experts, etc.
Accept failure as something normal and keep in mind that no one does it right on the first try. Be aware of mistakes and learn from them to make better strategies for your company in the future.
Be consistent because customers need to know they can count on you and your content. They will see that you are just saying things if there is no regularity in your posts.
Set goals or define what success means for your company and what metrics you want to focus on. Without goals, it's impossible to check if we have done a good job.
Always be active, there are tons of new content published every day. You must always be up to date with the latest trends and changes in your industry.
Use visuals, as they are an important factor to make your content viral, especially if it's infographics or videos.
Build relationships as you can't do your job without building relationships with the people who follow and like your content. Be sure to interact with them often and join relevant conversations in media and forums.
Put yourself in the customer's shoes, this is probably one of the most important things to remember when planning a strategy for your content marketing. Customers first!
Measure your results, it's not enough to just write and post. You need to be able to measure your efforts and see what works best for your company.
Get inspiration from other companies, as this is a good way to achieve greatness if you apply the idea with responsibility. Don't imitate, but make sure to learn from others' strategies.
Attend conferences, well there are so many I can't list them all, but you will have tons of ideas for your strategy if you attend the right ones.
Don't forget about offline marketing, it's not enough to just focus on online content. You must also think about traditional tactics, like press releases, flyers, etc.
Develop your creativity, you need to learn how to come up with different ideas if you want an effective strategy for content marketing.
Write about trending topics, this will make your company the leader in the industry and all eyes will be on you.
Do it for the user experience, if you keep your users in mind your content will be perfect.
Break the rules sometimes, means to say try to break the common patterns about how things are done and see what happens.
Create a timeline for each project, this will allow you to stop worrying about deadlines and deliverables because everything will follow a clear path.
Don't obsess with numbers, it's important to get real data on the number of shares, likes, etc., but don't obsess with them because they are not everything.
Add new ideas to your strategy every day, you will always have something new to try out, so be open for change and make it work for you.
Don't be afraid of asking for help, remember that no one was born knowing how to make an effective strategy on his own, so ask for advice and learn from others. You can do it!
Start with the end in mind, this is an important tip if you want your content to be great. You need to know what you want before starting a project and working towards it.
Create personas as these are fictional characters that represent your ideal customers. They will help you create content targeted for their needs and interests, so everyone wins!
Don't forget about the call to action as this is one of the most important parts of content marketing, so always try to ask for a favor from the people who read your posts.
Be human or don't be formal and stuffy with your writing. Be yourself and show you can have fun too!
Make sure everything is relevant, if you are talking about something that doesn't appeal at all to your customers, you are wasting time and resources.
Don't obsess with social media, and remember that blogging still works if done right! Don't let social media push you around all the time.
Have a content share plan, this is something you must do if you want to see your company rise through the rankings.
Offer exclusivity, as well your customers will love this and it will make them come back for more.
Don't forget about email type marketing as there is a reason why you have so many subscribers, so use them. Make newsletters and emails count.
However, the above tips may not work if you don't act on them. Be proactive and set up a schedule for your content marketing, so everything will follow the right path.
The Bottom line
Content marketing is a powerful way to build your brand, share information with customers and prospects, generate leads for your business, and draw traffic. It's more than just blogging about the latest industry news—it's using content as a tool in many ways. The tips we shared today will help you create some of the best blog posts or other types of content on any topic that can be used to promote your company online.
We hope that this blog post has given you some ideas for how to create content that is valuable and engaging. The most important thing to remember when creating your company's content marketing plan is not just what type of information you are providing, but also who it will be relevant to. If you have any questions or need help with coming up with a strategy, don't hesitate to share with us through a comment section below.
FAQs
Do you create revenue from content creation?
There are several ways to create revenue from content creation. One popular method is content marketing, which involves creating and sharing valuable content to attract and engage customers. This type of marketing can be used to generate leads, convert prospects into customers, and retain customers.
Another way to monetize content is through affiliate marketing. In this approach, you partner with other businesses and promote their products or services in your content. When someone clicks on one of your affiliate links and makes a purchase, you earn a commission. You can also make money from your content by selling advertising space or by creating digital products such as e-books or online courses.
By creating good content ideas that are relevant to your target audience, you can attract more visitors to your website, generate leads, and increase sales. And by publishing content regularly, you can keep your website fresh and informative for visitors interested in your niche.
For making a content strategy you should have a degree from a reputed content marketing institute?
Not Necessarily. While a degree from a reputed content institute can give you the theoretical foundation you need to understand the principles of good content marketing. And what's more important is having hands-on experience creating and promoting content.
That's because theory can only take you so far; it's the experience that will help you develop a strong intuition. Regrading for what works and what doesn't when it comes to creating and promoting content. So if you're serious about becoming a successful content marketer, focus on acquiring as much hands-on experience as possible. Ways to do this include writing guest posts for popular blogs, participating in online forums and Q&A sites, and contributing to social media groups relevant to your niche.
What is digital content strategy marketing?
A digital content strategy is a plan for how you will create and curate content to achieve your marketing goals. It should include both long-term and short-term goals, as well as steps for achieving those goals. Your marketing content strategy should identify your target audience and the channels you will use to reach them. It should also include a schedule for publishing new content, as well as content ideas for types of content that will appeal to your audience. Creating a digital content strategy can be a lot of work, but it's worth it to have a clear plan for all your content marketing efforts.
Content marketing is a cost-effective way to build brand awareness, drive traffic to your site and increase sales. People are more likely to buy products or services from brands they trust, so creating a great content for your audience establishes you as an authority in your industry. As opposed to other forms of online marketing, it can also be more effective for drawing traffic to your site than search engine marketing (SEM).
How to analyze ROI or content quality?
When it comes to content marketing, there are a few key things to consider when trying to analyze ROI or content quality. One of the most important factors is the audience that you're targeting with your content. You need to make sure that content is relevant and interesting to them, and that you're promoting it in a way that reaches them effectively.
Another important factor is the quality of your content. Make sure that you're spending enough time on research and drafting, and that you're editing and proofreading thoroughly before publishing. The better the quality of your content, the more likely people are to share it, read it, and convert from readers into customers. Some of the key factors you should include:
The topic or subject matter
The tone of voice of the content
The level of detail and research that has gone into the writing
The quality of the graphics or visuals used
How well the content is formatted and laid out
The level of engagement (comments, shares, etc.) that it receives.