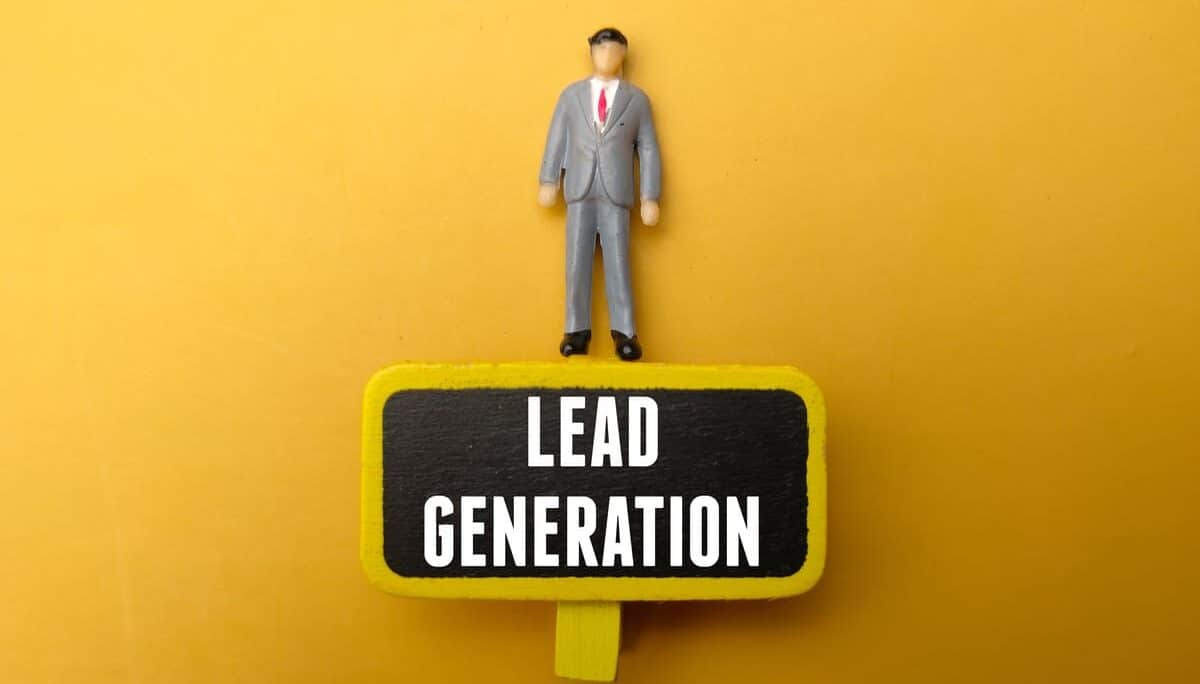 Content marketing is the process of developing and sharing valuable, relevant, and consistent content to target audiences in order to acquire new customers or strengthen customer relationships. Content marketing strategy is a smart long-term investment for any company. It is the best way to reach your target audience, create brand awareness, generate more leads and drive sales. Content marketing has enormous power to provide your potential customers with all the information they need about your products or services.
Marketing research shows that 67% of businesses rate content marketing as highly important for generating leads, just behind email marketing. Content should solve a problem, be interesting and engaging for your target market, provide actionable information that drives results. Too many business owners fail because they are doing marketing incorrectly. They don't regularly optimize their marketing campaigns to improve conversions, generate leads, and increase sales.
Lead generation is very important for the growth of any business, and content marketing is one of the most efficient ways to generate high leads.  Marketers know that creating valuable content is the best way to attract potential customers. In fact, some reports showed that content marketing generates 3 times more leads than other traditional forms of marketing. In this guide, we will look at 23 effective ways you can generate more leads with content marketing.
Best ways to generate leads with Content Marketing
Therefore, if you're an entrepreneur and running a small business, then Content Marketing can prove to be beneficial for your business as well as people would start seeing your brand. In the last few years, content marketing has been one of the most popular ways to generating leads along with higher ROI. In spite of all the benefits that marketers receive from this form of marketing, many of them are still hesitant to use it. Below we have mentioned the best ways to generating leads and improve your business with content marketing and they are: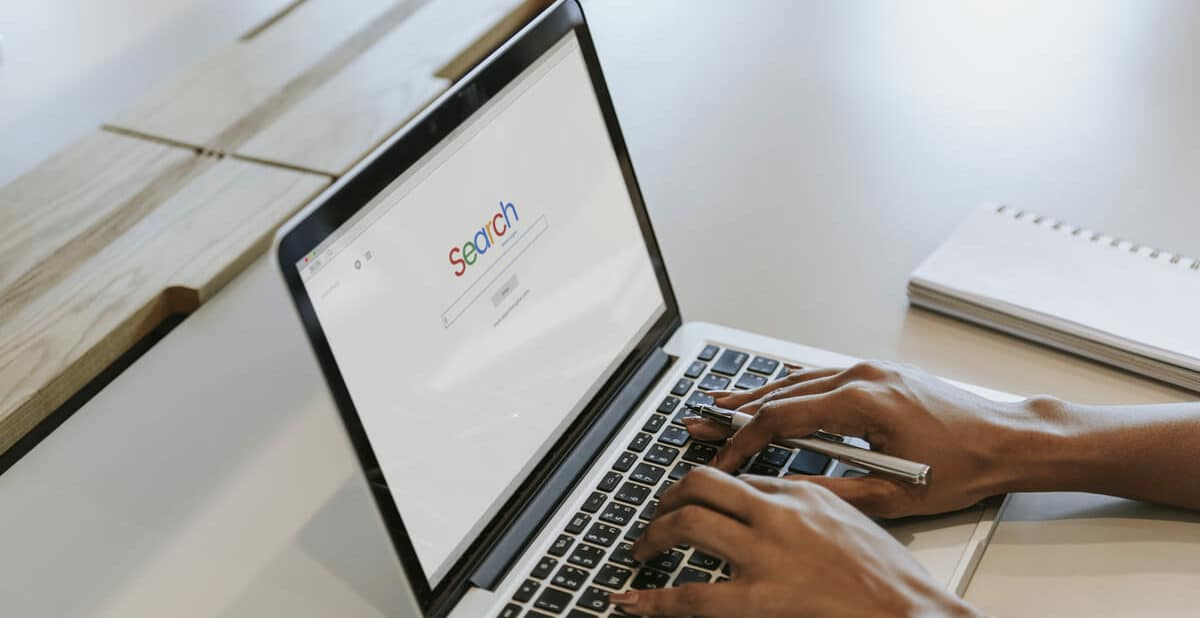 1. Create valuable lead magnets
Though creating valuable lead magnets is not a new concept in the world of content marketing, but marketers are still implementing this strategy everywhere. Lead managers are actually digital files or pieces of content that you give away for free to people in exchange for some contact information like email address. Social media marketing has been one of the most popular ways to generating leads with this strategy.
Therefore, the best way to generating leads with lead magnets is to offer them something that is really valuable for the target audience. Through social media platforms and email marketing, you can offer any free gift in the form of an e-book or a guide that can help your leads in solving their problems and overcoming a pain point of them. The search intent of your content would also get higher, so it is highly recommended to use this strategy.
2. Create helpful content
Instead of following the old and traditional method of lead generation by creating sales funnels, you can use content marketing to help people with their problems. The more helpful your content is, the more leads you would get. You can also get leads on Quora or Reddit and through social media channels like Facebook, Pinterest etc.
In addition, providing new and original content on your blog would also help leads find you. By following this strategy, you can get highly targeted leads who are genuinely interested in your brand. Your content strategy should be such that you give more preference to your target audience and their problems. Instead of generating leads, you should aim at solving the problem of your consumers by offering the best solution in the form of content.
3. Write on unique topics
Marketing strategies have been changing with the passage of time and one of these strategies is to write on unique topics. If you want to stand out from the crowd, then choosing a topic that has high Search Engine Optimization value can be beneficial for your business. In addition, you should also prove your authority in the niches where you are writing content so that people can put their trust in you and this will help in generating leads.
However. the customer retention rate also tends to get higher when you write content on unique topics since it will be hard for your competitors to copy them. It is a fact that the best way to generate high leads with content marketing is to choose a topic that has high SEO strategies value and no one in your niche is writing content on it. The marketing trends have been changing rapidly, so you have to stay updated with them if you want to generate more leads.
4. Use a hello bar
This is one of the simplest and easiest ways to generate more leads. A Hello bar, as its name suggests, is a special type of bar that appears on your website just above the header or below it. This bar contains different types of messages like "subscribe now", "get updates" etc. Marketers can offer something valuable through this method like free e-books, videos or images. As well as the voice search traffic also increases with the help of a hello bar which makes it one of the best ways to generate high leads according to your location.
Also, it is important that you offer something relevant to the audience as well as ensure that this bar appears on every page of your website or blog instead of just appearing once and disappearing forever. Although Google search results would be delayed, it can also provide leads to your website. Moreover, the existing customers can also be notified about any upcoming offers which can help you in generating more revenue.
5. Host surveys and giveaways
If you follow this strategy, then it will be easier for you to find out the problems of your customers and subscribers and how much they want from your business. In return for the contact information, hosting a contest through social media blog posts and newsletters is another content strategy for generating leads. Although this strategy is not new, still marketers fail to use it because they think that it is not effective and only small businesses with a very limited budget can host giveaways.
As well as many content marketing trends go around, hosting a contest is all about creativity and uniqueness. Though it may seem like a very simple approach to generate more leads, yet in reality, it requires a lot of creativity because you have to come up with an interesting concept and unique idea for your target audiences. Your content marketing efforts would go in vain if you're not following the above-mentioned guidelines. According to top inbound marketing priority, contests can be an excellent way to generate more leads and get success in the long run.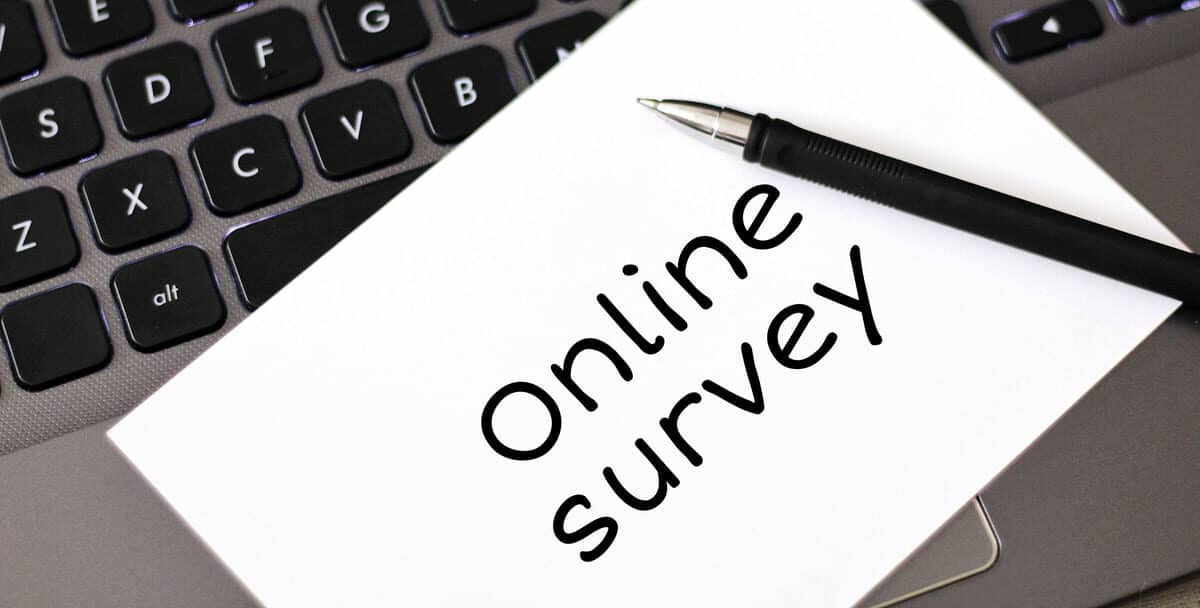 6. Use Quora
For engaging content, Quora is one of the best platforms because it has a huge community of more than 200 million monthly visitors from all over the world. Through this platform, you can easily get in touch with your target audiences by creating a separate account for your business and providing them with valuable information related to their problems. In turn, they would start seeing your brand as a solution to their problems.
Generally, content marketing strategy revolves around providing your target customers with valuable information and making them recognize your brand as a go-to solution for their problems. Through this strategy, you can easily generate more leads and improve your business. The company marketing teams should know where to find their target audiences so that they can dominate them with their content. Your daily website visitors would also increase, so you can acquire more customers by using this strategy.
7. Create content for each stage of the funnel
In this content strategy to generate more leads, you need to focus on the particular stage of the sales funnel that is needed by your leads. Every content piece that you publish should be related to the stage where your potential customer might be. To increase engagement with each content, you can use different forms of media like images and video as well as link out to other relevant resources too. There are several ways to use content at each stage of the funnel, but it completely depends on your business goals.
As we said above visual content or blog post is a good way to create content for each stage of the sales funnel, but it is also recommended to use emails and social media content as well. For instance, if you publish an article about how your business can help your leads with their pain points, then you can ask them to complete the lead generation form for moving ahead in the funnel.
In the marketing world, an effective content strategy determines whether you can get leads successfully or not. You can't win the market without having a strong content marketing strategy in place. For example, if you publish an article on Facebook about your business and products, but they don't include any call to action, then there is no chance of generating leads with such posts as it might not even get any interaction. Furthermore, you should also focus on delivering value with each piece of content that you publish as it encourages your prospects to buy from you. The information that is offered by your content pieces should be educational, entertaining and helpful.
8. Retarget traffic
In the previous point, we have mentioned how businesses can start generating leads from social media platforms. Do you know that both Twitter and Facebook facilitate marketers in a unique way to retarget your visitors? These days many companies are buying ad spaces on various websites including high authority blogs to display ads based on user behaviour. When a user visits any website and leaves without taking any action, then these ads would be displayed to them on their other social media platforms. Once the user takes an action like visiting your website or buying your product, you can easily track it through retargeting campaigns.
Therefore, if you're not running a business online and still want to start one for generating leads then it is suggested to go with social media marketing. Once you're able to generate more leads for your business, then you should also start looking at other strategies that can help you in generating more traffic. Your customer journey would get better if you start using retargeting campaigns to show your ads to the right audience.
Furthermore, the social media marketing strategy can also help you in improving your SEO strategies if implemented correctly. In the marketing industry, it has been found that content marketing strategies do not affect SEO rankings in a negative way. The written content that you publish on your website can increase the number of backlinks which adds more value for your domain authority. In fact, Google has also started rewarding companies that provide quality content to its users because thousands of people are looking at them to solve their problems.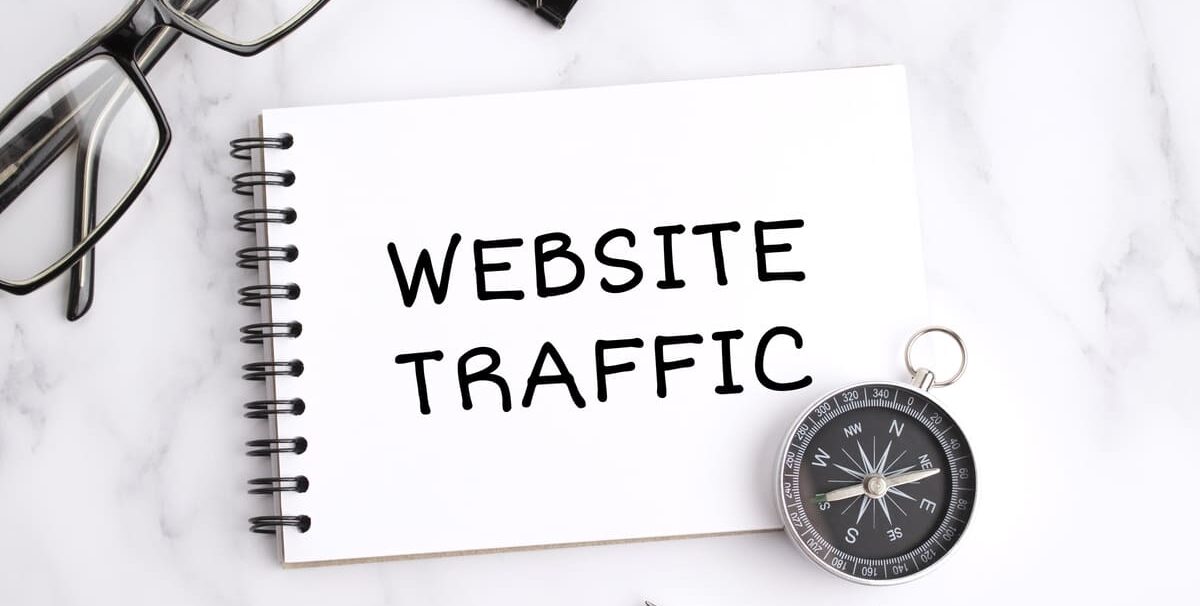 9. Always to include a call to action
Though the inclusion of a call to action in your content marketing does not come under the best ways to generate high leads, this tip is equally important for marketers. The main reason behind its significance is that if you don't ask your visitors or customers to do anything then they would never take any action which may affect the success of your business in the long run.
Even if your article is about some common topics, then you should ask your leads to subscribe to an email list or simply share it with their friends and family on social media. So that they can be aware of the latest updates as well as upcoming deals and offers from your company. Influencer marketing with a call to action can also prove to be a great way to create content and generate organic traffic or leads.
However, voice search, paid media, google analytics, and other new techniques are also getting popular day by day. For your loyal customers, digital marketing can also be a strategy because it shows that how much your business is worth.
If you really want to lead in the market for a long time, then there are three major things which you should always keep in mind. The first thing which you should take care of is creating relevant content and making sure that people actually read it. The second thing is to pay attention to the performance of your content. And, the third thing is to take care of relevancy and targeting so that you can provide only relevant information to your customers. Though it would be difficult at the beginning with time people would start taking interest in it.
10. Add pop-ups strategically
Pop-ups are another most effective ways to generate high leads, but many marketers struggle with this strategy due to its negative effect on their website's design. If you want to use pop-ups for your business without hurting your audience's trust then you need to be smart about it.
Therefore, leads is that you need to use a pop-up, which is related to your target audience's needs and interests. You have to understand that if you're offering any free gift in exchange for the visitor's email id, then it is better to offer something highly relevant. For example, you own a website that sells shoes online and most of the visitors come from cities where winters are severe. In this case, a pop-up that offers a gift card from a restaurant would get more response from your audience.
11. Share your blog on social media
Once you've developed your blog, you should share it on various social media channels like Facebook, Instagram or any other platform that can help you distribute this valuable piece of content among your target audiences. Initially, you might face some problems regarding sharing your blog posts on social media because it takes time for any blog post to gain traction.
However, with the passage of time, people start sharing your content on social media and you can see the increase in traffic that leads to conversions. The marketing teams can also share their blog posts on various social media like Twitter, LinkedIn and others. From a collect data to link building, social media can play a major role in content marketing. In contrast to traditional marketing, social media feeds is a much better option to connect and engage with people.
Furthermore, conversational marketing and its data-driven features and capabilities also help marketers to create an impact on their target audiences. This would offer high returns as compared to traditional marketing strategies. The high-quality content that is shared on social media can help you in building your brand persona as well as offering value to your audiences.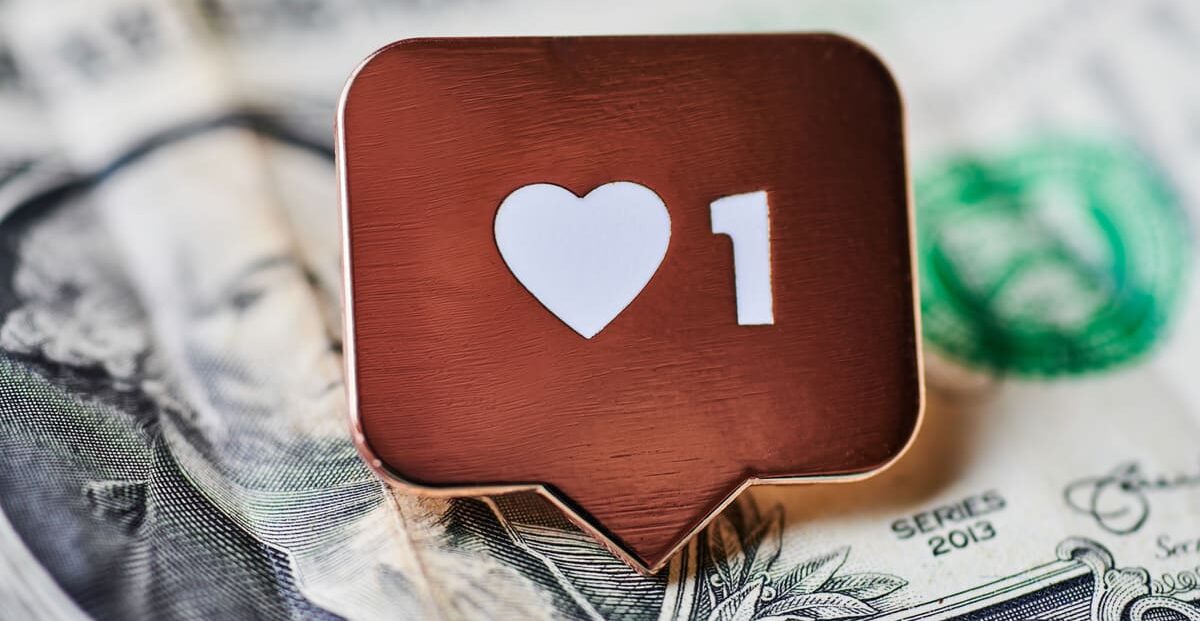 12. Use integrate useful tools
The importance of using useful tools in Content Marketing cannot be ignored. From start to end, every step related to content marketing is dependent on the right set of tools. For example: If you want to make a lead magnet and look for some design inspiration, then you should use Canva as it comes with a host of pre-designed templates, images and customizable elements. The marketing strategy you would follow is completely dependent on the tools that you will be using.
In addition, you can also use its design feature as well as an image editor to create your own design from scratch. The content marketing trends also show a rapid increase in the use of video blogs, so you must also integrate tools like Animoto or Wistia to create high-quality videos. In video marketing, you can easily create your own video using these tools and google search can also be used to understand how you can optimize your video and what kind of keywords can be included in the title.
13. Use enticing optins
Once you have created the valuable lead magnets, make sure to create enticing opt-ins as well. In simple words, an optins is a form through which people can subscribe to your email list. Ideally, you need to implement this strategy on all social media channels and other online marketing channels as well.
In order to come up with an appealing option, you can use the incredible ideas that are being used by top marketers. For example, you have to get creative with your titles and descriptions so that they can attract more leads. Also, it is necessary to include a sense of urgency in order for people to become convinced about subscribing to your email list.
However, the personalized customer experience is a new way to generate high leads with this strategy. You can use e-mail marketing and all the other existing channels for that matter, but the personalized customer experience matters a lot here. For example, you have to send emails with their name at the top so that they feel unique and special. Therefore, you need to give your customers an offer that they can't refuse.
14. Use the right keywords
Keywords are very important in the content marketing world, so you must ensure that you're using the right keywords throughout your content. After identifying the best keywords for ranking, you should use them in your blog posts to get a higher rank on Google's first page. Search engines like Google give more weightage to website pages that are ranking high on their first page. Furthermore, you can also find the keywords that your competitors are ranking high on Google and use in your content so that you can get a higher rank for your web pages.
Even though there is no direct connection between the number of backlinks and search rankings, but many marketers still believe that this strategy works to improve their business. So, if you're looking for quality backlinks that can improve the organic traffic to your website, then it is highly recommended to look into content marketing strategies. Experts use this strategy and get high-quality backlinks from top industry websites and blogs because they focus on creating valuable and engaging content that meets your target audience's needs.
When someone searches for a service or product on Google, then they often take the next step and look into reviews to get to know what other customers are saying about that particular company. Nowadays many people prefer reading reviews over other forms of media because they're easily available online and provide more detailed information. So, you should include ratings and reviews in your content because it can improve your CTR, assist with SEO and help to provide a better customer experience.
15. Use chart widget for lead generation
It is highly recommended to use chart widgets in your content because it can increase the knowledge of your leads and help them form an opinion about you. You can also make slides for presentations or blogs with these charts to explain complex principles, processes, and strategies in a better way. In digital marketing, you can also make use of chart widgets and improve your lead generation efforts by using them because people believe what they see and not what they hear.
Although you can include videos in your blog posts to make them more engaging, many marketers still use it as a standalone strategy for lead generation. You can create videos on various topics like how-to tutorials or listicles and promote them through social media channels like Facebook and Twitter. Also, you can promote these videos through banner ads across different industry blogs because people love to watch funny or entertaining videos.
Also, this marketing strategy will give you a huge ROI because it is one of the most cost-effective ways to generate high leads with content marketing. The only thing that you should keep in mind is to create engaging and informative videos to make your prospects watch them from beginning till end.
16. Use your audience from your sales team
As well as your sales team can be your greatest asset in attracting targeted traffic for your business. Some marketers actually use their personal audience with the help of their sales team to promote their brand. You can also post some valuable posts related to your industry or services on the official social media pages of your company and then you might ask them to share them with their friends and family. In this way, you can generate high leads with your target audiences and their friends' circle.
However, various marketing trends have shown that the use of social media marketing has been decreasing among younger generations. Therefore, it is important to differentiate between your genuine audience and fake profiles as you don't want to waste your time on fake followers. In digital marketing paid media would be the best option to target your audience, but you just need an expert's help who can manage all your digital marketing campaigns.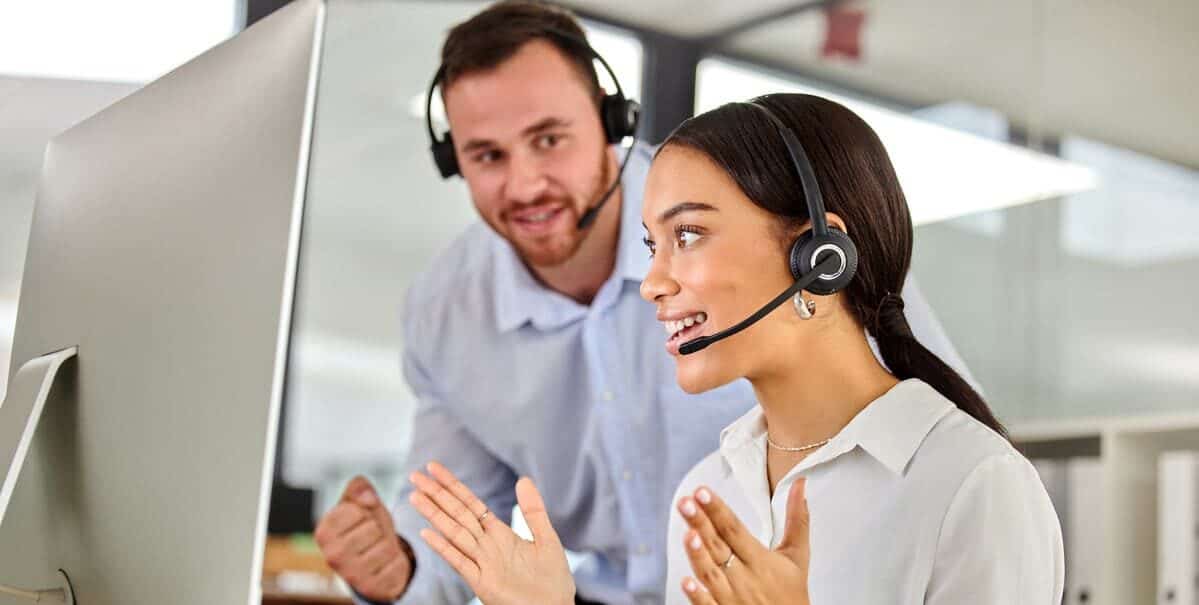 17. Use content upgrades
A content upgrade is a free gift that marketers offer in exchange for an email. Back in the old days of marketing, we used to print our newsletters and then sell them on newsstands and ask people to subscribe and get this newsletter home. Content upgrades marketing strategy is very similar to this. According to a survey, 96 per cent of online marketers are using content upgrades in order to get more leads for their businesses.
Therefore, many marketing trends advocate for this strategy as it provides marketers with a much better quality of leads. In order to use content upgrades, you need to create content and then offer them as a free gift in exchange for an email address. When people subscribe to your newsletter, they become your potential leads and from those leads that are interested in your products or services; you start nurturing leads and turn them into actual customers.
18. Create a comprehensive resource
Comprehensive resources way to lead with content marketing can become really powerful if you target a specific audience. You can create something that is valuable for your potential customers on a particular topic, which will help them in making better business decisions. In this type of resource, you can add different types of lead magnets like free e-books, e-guides, checklists, etc.
Therefore, marketers can take help from their sales representatives to gather information about the problems that are faced by the prospects before buying a particular product or service. The best way for content marketing is to offer something that can solve your leads' biggest problems and this would definitely improve your brand's reputation over time.
However, if you want to succeed in content marketing, then you need to create a comprehensive resource that would prove beneficial for your target audiences as well as your business. If you want your business or your brand to grow in a proper way, then it is highly recommended to become a leader in your market and offer everything that you have to the people. Your audience should know that if they have a problem related to any product or service, then you are the only one who can provide them with an ultimate solution. That's why building trustworthiness through this method is also important.
19. Use of infographics for generating leads
People are visual learners, so marketers who are looking forward to using content marketing have turned towards producing infographics on their websites. Hence if you're thinking about new ways on how to generating leads through content marketing then it would be advisable to create infographics.
Hence, the best way for generating leads through content marketing is to produce infographics. The reason why marketers are using them all over the internet is that they are highly shareable and attracts large numbers of visitors to your website. If you can make custom infographics that can help people in solving their problems or overcoming their pain points, then it would be really beneficial for your business.
20. Create lead nurturing campaigns
Lead nurturing is one of the most important ways to attract leads with content marketing. As the purpose of lead generation is to create relationships with leads and make them ready to buy your products and services, it is important to use lead nurturing campaigns in order to make them familiar with your brand. It is a combination of lead generation and lead management programs.
There are some companies like Leadpages that offers email forms on their websites, but you can also create these for free on Facebook or LinkedIn. This is one of the best ways to attract leads through content marketing as it can also help your brand in a significant manner with a wide range of benefits. As well as influencer marketing also helps you in building trust with your brand.
Hence, it would be really beneficial for you to make use of Facebook or LinkedIn accounts for creating lead nurturing campaigns and generating leads through content marketing. The potential of this strategy is immense as people are spending most of their time on these sites. By browsing social media profiles, they can easily get to know more about your brand and products.
21. Produce more video content
It is a fact that most marketers are running short on time, but it can't be denied that videos are great ways to get leads since many people prefer watching videos instead of reading content. If you want to stand out from the crowd, then creating short videos on topics that are relevant to your business can attract more leads since people don't have much time to read lengthy content these days.
However, there are marketers who are still confused about which type of video content they should produce for their businesses, therefore it is highly recommended to choose video content that has high search engine optimization value. This is because if you create videos on topics that are relevant to your business, then it will be easy for users to find them through search engines like Google and Bing.
As well as marketing channels have become very competitive these days, so you have to differentiate your videos from the competition in order to get higher leads. An efficient content marketing strategies can help you in generating leads with video content. And the sales process will get easier since you don't have to go in search of leads since quality traffic will generate through the videos that you have created.
22. Conduct webinars
Webinars are also considered because they are live events where you perform, sell or talk about your product to an online audience. If you have never hosted a webinar before, then it is high time that you should start doing so because, through this unique platform, marketers can easily generate high leads. Furthermore, webinars are considered as one of the most valuable resources for B2B marketers to generate high leads because by hosting them on this platform you can easily reach out to your target audiences and speak directly to them.
Generally, many marketing trends come and go, but webinars are here to stay. That's why if you want to keep your business ahead of others in the competition, then you should start hosting webinars for free online courses or other marketing webinars. People would love to see their favourite brands on this platform because it gives them the opportunity to ask questions directly to the brand owners.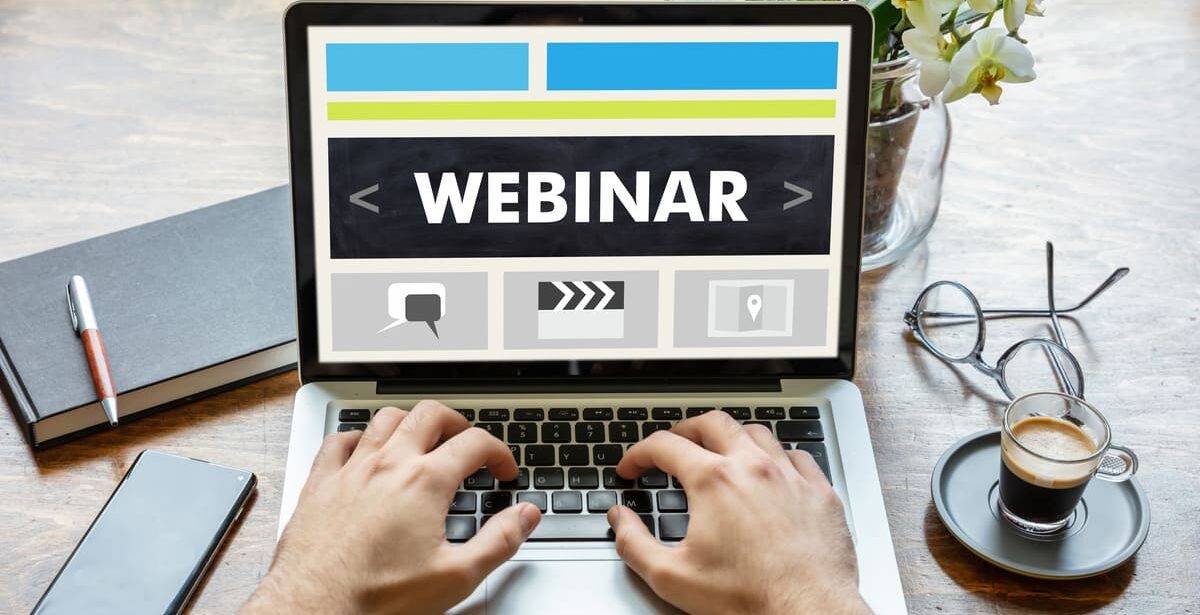 23. Blogging for generating leads
Blogging has been the best way to generating leads for many businesses, but in the last few years, marketers have not paid much attention to it. However, when you consider custom blogging services like contentment blog services, then you can see that this strategy really works for generating leads. As well as you should keep your blog updated with fresh and useful content as this is one of the most popular ways to attract leads. There are many blogging platforms like WordPress, HubSpot and more that can help you in this regard.
When you run a blog on your website, then it gives a reason to the people who find you initially to return back to your store and explore more of your products and services. You should try blogging on a regular basis and writing about topics related to your target audiences. Search engines would easily index your blog and it would help you in making a good network of people who share the same interests as that of yours. Therefore, if you're looking for new ways for generating leads through content marketing, then running a blog should be the option you should choose. Many blog post search engines are also used for finding products and services related to the blog topic.
The Conclusion
As marketers, we know that content marketing is an important part of any successful digital strategy. But there are so many ways to create and distribute quality content it can be hard to know which strategies will work best for your business. That's why we've compiled this list of the 23 most effective lead generation techniques in 2022. No matter if you're a B2B or B2C company, these tried-and-true methods will help you attract more leads and grow your customer base in no time at all.
Though it works great for every business if you invest time, effort and creativity into creating relevant content for your audience. And start investing in content marketing instead because it helps you build trust, establish yourself as a leader in your industry, and increase sales. If you follow the tips we provided in this guide for your next content marketing campaign, we believe it will help you to generate more leads. If you need any help or advice on how to improve your marketing strategy, contact us through a comment below.
FAQs
1 What is account-based marketing?
Account-based marketing is a type of targeted marketing that focuses on specific businesses or individuals, rather than a general audience. ABM involves creating tailored content and outreach specifically for individual customers or accounts, as opposed to casting a wide net and hoping to snag a few leads. Though ABM can be an extremely effective strategy for B2B businesses since it allows them to focus their resources on attracting high-value customers. And thanks to advances in technology, it's now easier than ever to target specific accounts with customized content and campaigns. So if you're looking to increase your ROI from marketing efforts, account-based marketing may be worth considering.
Account-based marketing is often considered to be more effective than other types of targeted marketing because it takes into account the unique needs and preferences of each individual business. By creating customized content and strategies, businesses can target their ideal customers more effectively and achieve better results.
However, it requires extensive research and analysis to determine which accounts are the best targets and then develop content and messages that will resonate with those accounts. It's a more involved process than traditional marketing, but can be more effective in terms of generating qualified leads and converting them into customers.
Which is the best marketing agency for leads?
There are a lot of great marketing agencies out there that can generate leads for your business. But in order to get the most out of your marketing dollars, you need to invest in a good content marketing strategy. Content marketing is one of the most effective ways to generate leads because it helps you attract and retain customers by providing valuable information that they need and want. And when done right, content marketing can also help improve your website's search engine ranking, making it easier for customers to find you online.
However, one form of marketing that has been shown to be particularly effective in generating leads is content marketing. Content marketing involves creating and publishing high-quality content that provides value to customers. This content can be used to attract attention and drive traffic to your website, where customers can learn more about your products or services and potentially convert into customers.
An inbound marketing agency will help you create high-quality content that attracts people to your website and helps you convert those visitors into leads. So if you're looking for an agency that can help you generate more leads through content marketing, then an inbound marketing agency would be a good choice.
What is sales lead generation marketing?
Sales lead generation marketing is the process of creating and sharing content with the goal of attracting and converting prospects into leads. This can include blog posts, eBooks, white papers, infographics, social media updates, etc. The idea is to create content that is valuable and relevant to your target audiences. So, that they will want to learn more about your company and eventually become a customer.
The most common way to generate leads through content is by using it as a way to attract people's attention and then capturing their contact information in order to follow up with them later. This can be done through forms on your website, by asking readers to subscribe to your email list, or by giving away something of value in exchange for their contact information.
Though once you have their contact information, you can begin building a relationship with them by sending them relevant content, offers, and eventually asking for their business. Once you have a potential customer's contact information, you can follow up with them to try to convert them into paying customers. Sales lead generation is an essential part of any marketing strategy, and it's important to find effective ways to attract new leads and convert them into buyers.
How does marketing automation work?
Marketing automation works by identifying potential customers and then automatically sending them targeted marketing content designed to persuade them to buy a product or service. The most common way marketing automation is used is for sales lead generation. This involves identifying people who have visited your website but haven't yet made a purchase, and then automatically sending them targeted marketing content designed to persuade them to buy a product or service.
Marketing automation can also be used to target people based on their interests, demographics, or buying behaviour. For example, you might use marketing automation to target people who live in a certain city, or who have visited your website more than once. Lead generation is the process of attracting potential customers to your business.
Qualifying leads means determining which leads are most likely to convert into paying customers. Lead nurturing is the process of continuing to market to qualified leads after they have been initially contacted, in order to move them further along in the buying process. Marketing automation makes it possible to do all of these things quickly and efficiently using software tools.