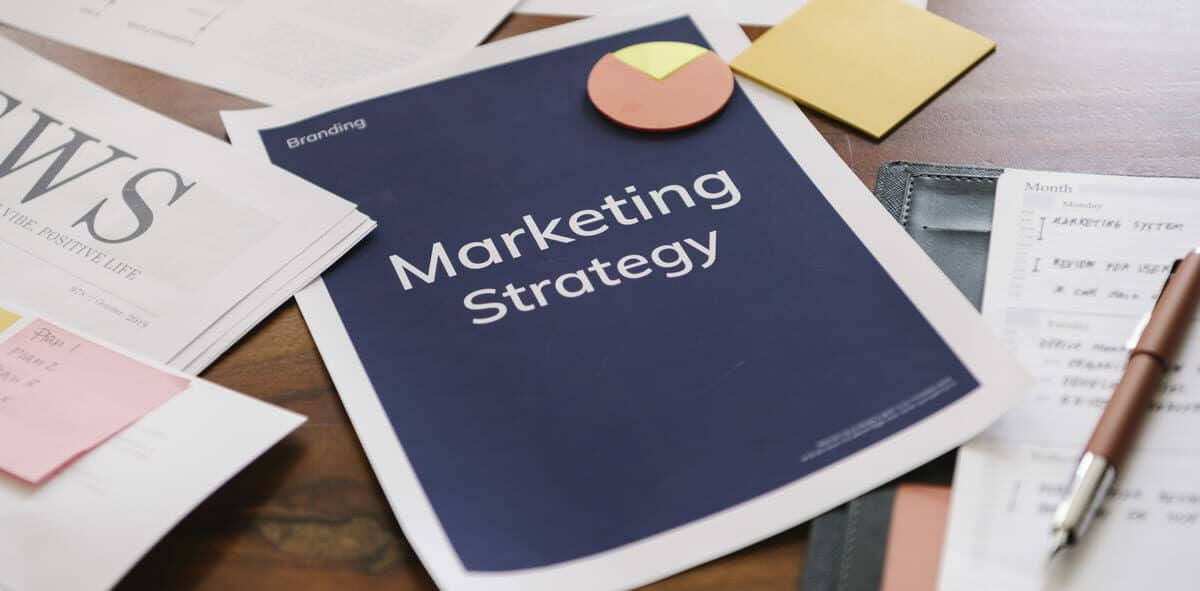 As we move further into the 21st century, ecommerce is becoming an increasingly popular way to conduct business. The goal of ecommerce content marketing is to give your customers all the information they need to know before making a purchase decision. Ecommerce content marketing allows you to engage with your existing customers, and social media makes it easier than ever before.
As well as social media marketing, ecommerce content marketing also takes advantage of search engine optimization. When you have a good SEO strategy, you can increase your online visibility and bring in more customers to your site. But to be successful, eCommerce businesses need to adopt effective content marketing strategies. In this blog post, we'll discuss 13 powerful ecommerce content marketing strategies that will help your ecommerce business thrive in 2023.
What is eCommerce content marketing?
Ecommerce content marketing is the process of creating and sharing content to drive traffic to your eCommerce store and convert that traffic into customers. Content can take many different forms, including blog posts, infographics, social media posts, and even video content. The goal of eCommerce content marketing is to educate your audience about the products you sell and how they can solve their problems. When you create high-quality content that's relevant to your audience, they'll be more likely to visit your store and buy from you.
Content must be engaging and helpful for potential customers to be effective. It should provide valuable information that helps them make informed decisions about their purchase options. Additionally, it's important to use Search Engine Optimization techniques to ensure that your content is found by interested shoppers online. As you create more and more useful content, over time you'll build a positive reputation as an authority in your industry.
Though search engines such as Google and Yahoo were the first to use content marketing strategies. Ecommerce Marketers in virtually every industry have found ways to engage their audiences with useful information that attracts traffic and drives sales. One of the most important aspects of eCommerce content marketing is finding a voice that resonates with your target audience. This can be challenging for many companies who talk about similar products and services.
Best eCommerce content marketing strategies
The eCommerce industry is continually growing year over year. With new advancements in technology, customers have a new expectations when it comes to shopping online. And for that, you need a proper strategy if you don't want to see your eCommerce businesses go down the drain. Below we have shared some effective eCommerce content marketing strategies that you can use in 2022 and they are: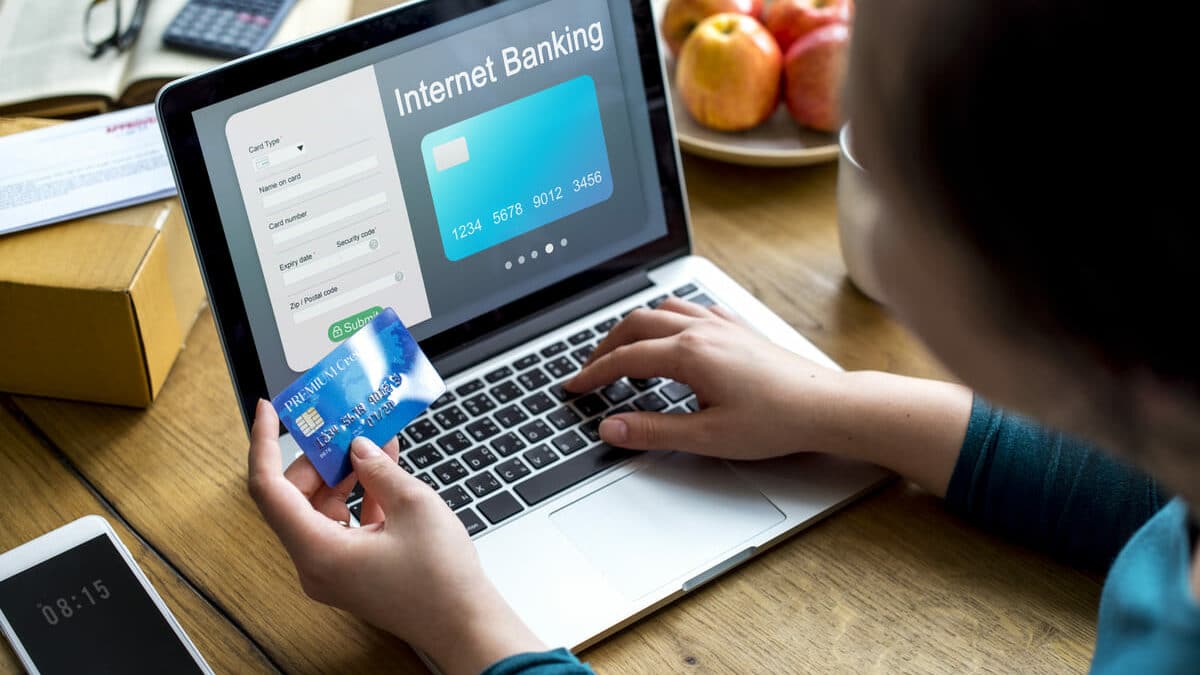 1. Upselling and cross-selling
This eCommerce content marketing strategy is very effective when it comes to increasing sales. If you are looking at products that customers usually purchase alongside the product that they just bought then give this strategy a try. Content creation plays a very important role in this strategy. For example, if your customers purchased x product then here is another product that they might like; or If you are looking at products that usually go along the first purchased one then try this strategy.
2. Optimize your site for voice search
Voice search is becoming more and more popular nowadays. At least 50 percent of people in the US use voice search in their bedroom and the kitchen for finding products and services they need i.e. asking Google "where to buy a new pair of jeans". For that, we recommend you optimize your website for voice organic search by adding keywords that customers usually type in. The digital marketing strategy for 2022 is focused on providing an outstanding customer experience. For example, if you are looking at products that your customers usually look for then make sure to create content around those terms.
3. User generated content
User-generated content is one of the most powerful eCommerce content marketing strategies we have come across. Well, you might often ask yourself why it's so effective and the answer is quite simple: because people trust other people but they don't trust eCommerce brands. If you recently launched a new product then hire influencers that can create awesome user-generated content and put it on their blog. Therefore, when you upload your product onto their blog post, they will share it on social media and in turn grow trust among people.
4. Retarget audiences platforms
In 2022 there is a smart technology called re-targeting audiences platforms that will help you in attracting the customers who have visited your website or left it midway. You can either use Facebook or Instagram to advertise your newly launched products/services. And even go for content marketing campaigns by using AdWords'. The social media platforms will help you in creating a buzz about your business. A social media post will keep reminding the customers that they had visited your website recently. Many Ecommerce companies are already making use of this strategy to get maximum conversions.
5. Conversion Rate Optimisation eCommerce work
If you are looking for a way to improve the sales of your eCommerce online store business, using this content marketing strategy will help you achieve that. To do so, first of all create a hypothesis that is going to be proven or disproven by the data that you have gathered from each A/B test. Once you have created a hypothesis then come up with an idea of what you want to test and how you are going to prove or disprove your hypothesis. Without wasting any time, start testing those ideas and once you find out which one is converting better than the other then proceed by putting that into action.
6. Target AR & VR technologies
There are new technologies that are coming up in the market every day. And for this reason one of the most effective eCommerce content marketing examples of strategies is to make use of these innovations. For example, if you want to target AR technology then create an app or software which can be used by customers who shop online with your eCommerce business; or you can also create an AR experience for your customers. This will not only make your eCommerce industry stand out but it will also convince customers to buy from you and not another eCommerce company that is making use of these technologies as well.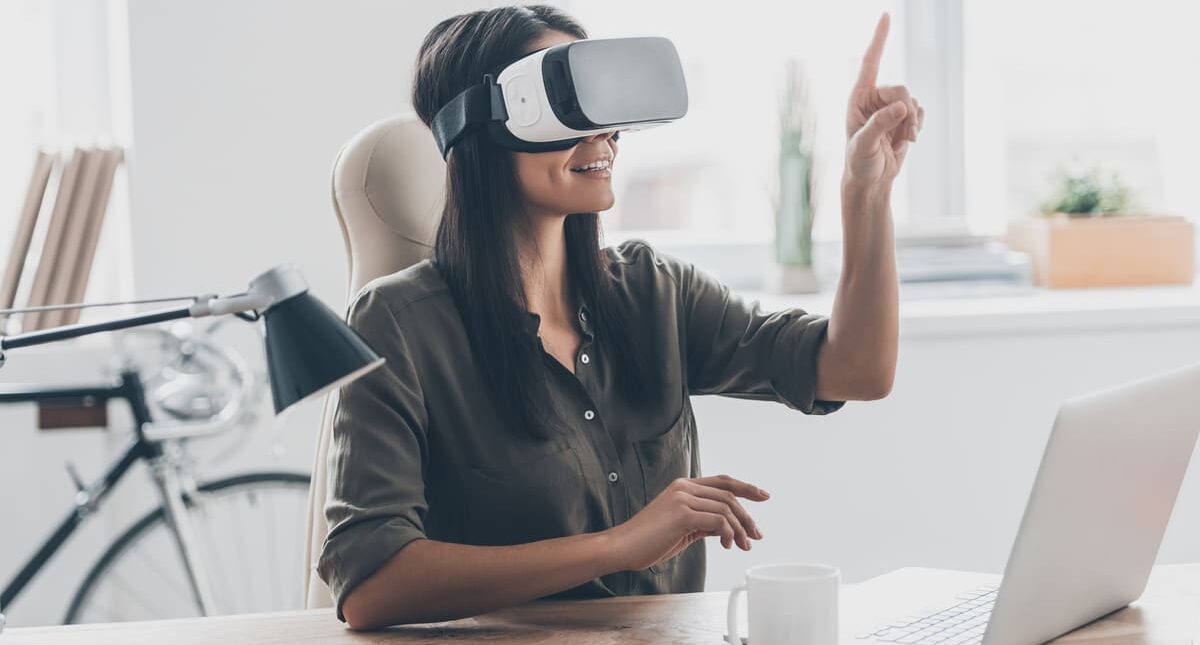 7. Personalised Email Marketing campaigns or Strategies
This is one of the most effective ways to connect with your customers. So, if you want to make use of this eCommerce content marketing strategy then start by creating a prospect list and segmenting it according to the behavior of your customers. For example: If you sell products for men and women then create separate lists for both genders, or if you are selling clothes for both men and women then create separate lists but segment them according to the type of clothing that they are looking for. And once you have your list ready, start creating email campaigns that will be personalized to each customer.
8. Invest in Influencer Marketing
This is one of the most popular eCommerce content marketing examples of strategies that you can use in 2022. Nowadays social media marketing is more powerful than it already was. And for this reason, if you are looking at increasing your brand exposure then this strategy is for you. There are many benefits of working with an influencer which include improved customer satisfaction, brand awareness, and increased sales. And for this reason, if you are looking at a successful eCommerce marketing campaign then working with influencers should be among your top priorities.
9. Have engaging online contests
Online contests play a very important role in increasing brand awareness and promoting your company, product, or service. And for this reason, if you want to use a promotional tool that will not only boost sales but also keep customers engaged then online contests are the best choice. This eCommerce content marketing strategy is very effective if you are looking at increasing your social media marketing presence. This strategy at the online store is very effective in increasing brand awareness, social media presence, generating organic traffic to your store, and it also builds up the relationship between you and customers.
10. Focus on Word-of-mouth marketing
Word-of-mouth marketing is very effective when it comes to increasing your eCommerce business. The best part about this strategy is that it doesn't cost you anything. You just need to focus on customer satisfaction and you will surely succeed at this point. Word-of-mouth marketing can be done through several channels which include social media, online and offline review sections. These days, customers usually read online reviews before buying anything. And if they find your eCommerce industry to be good then they will surely come back for more.
11. Leverage the Power of Social Media
Social media is a very important part of the eCommerce industry these days. Therefore, you need to make sure that you are investing your time and money in social media channels such as Facebook, Instagram, or Twitter. This way you will be able to market all your products with just one click. For your target audience, creating engaging social media channels is very important. Visual content plays a very important role when sharing products or information on social media. If you are looking at company news then Live YouTube videos are the best for this matter.
12. Being visible in search engines
Being visible in search engines is one of the most powerful eCommerce content marketing examples of strategies that you can use to gain more sales. Keep your product descriptions short, keep the brand image of the products professional, and try using meta tags. An eCommerce strategy for search engine rankings is very important. Making your product pages SEO-friendly will increase your chances of getting better conversions rates.
13. Focus on FAQ'S Pages
Nowadays, customers expect a lot from you and one of the many things is their satisfaction. If they have one doubt when it comes to purchasing your product then you will lose them forever. So, instead of letting that happen create an FAQ page for your eCommerce website where customers can ask their queries or search for answers. Content marketing plays a very important role in this strategy because customers usually visit FAQ pages that have lots of content. Many social media platforms can be used to spread the word about such a page. Additionally, digital marketing experts need to create attractive and clear content that will satisfy customers' queries.
What are the types of eCommerce marketing?
There are many types of Marketing for eCommerce. Some are about making relevant content to educate your prospects. Though others are created just to attract the potential customers who're searching for your product's solution on Google. Below we have listed the types of eCommerce content marketing and they are: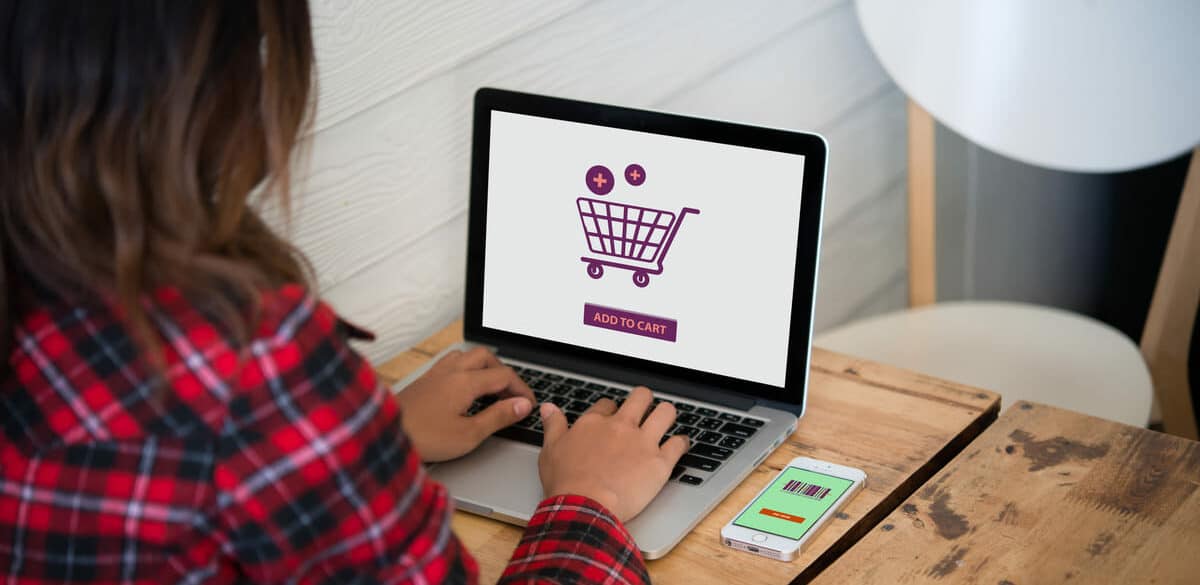 1. Social Media marketing
Social media is the best and the cheapest way to promote your brand, product, and services. We can use different types of social media platforms such as Facebook, Twitter, Google Plus, etc. As we know that every business person wants their business to be seen on social media platforms. Generally, eCommerce brands have a huge crowd on social media. So, you can enhance your fan base through these channels.
2. Influencer marketing
Influencer marketing is the best eCommerce marketing type that can help you to reach your potential customers. High influencers are on social media platforms, so it is very easy to contact them for product reviews. Normally, high influencers charge higher amounts for these types of services. If you're not serious enough to invest lot on content marketing, then it is better not to spend too much on influencer marketing.
3. Email marketing
Through email marketing, you can send your content related to your business directly to the inbox of your customers. If they are interested in this kind of eCommerce blog or article, then they will click on that link and visit your website. Moreover, you can use newsletters in this type of eCommerce content marketing. Ecommerce brand can use this type of marketing to build a relationship with their customers.
4. Content marketing
Content marketing is another powerful type of eCommerce marketing that you can use to promote your brand. You can write helpful articles or blog about your eCommerce business. You can share them through different social media platforms, as well as on your website. This strategy works and drives more traffic to your site. By this technique, you can also increase your brand's authority as well as bring more free organic traffic to your site.
5. Affiliate marketing
Another type of marketing that can grow your eCommerce business is affiliate marketing. It is one of the best ways to get new prospects and convert them into customers. You may find lots of affiliate networks on the internet that would be willing to promote your products for a commission. Therefore, you need to choose the most reliable affiliate networks that can bring you a huge number of visitors. The way eCommerce content marketing works in affiliate marketing is that you need to find a popular and reliable merchant who's already selling the product that you want to promote.
6. Search engine optimization (SEO)
SEO is the best way to drive traffic from search engines. Search engine optimization helps you in driving more visitors through your site. It's a content strategy where you create valuable and informative content on your blog or website. So that Google, Yahoo & Bing would love to rank it high in their search results. The content created for SEO should be useful and valuable to the reader. The more you'll provide value, the better it would be for your blog or website ranking in search engines.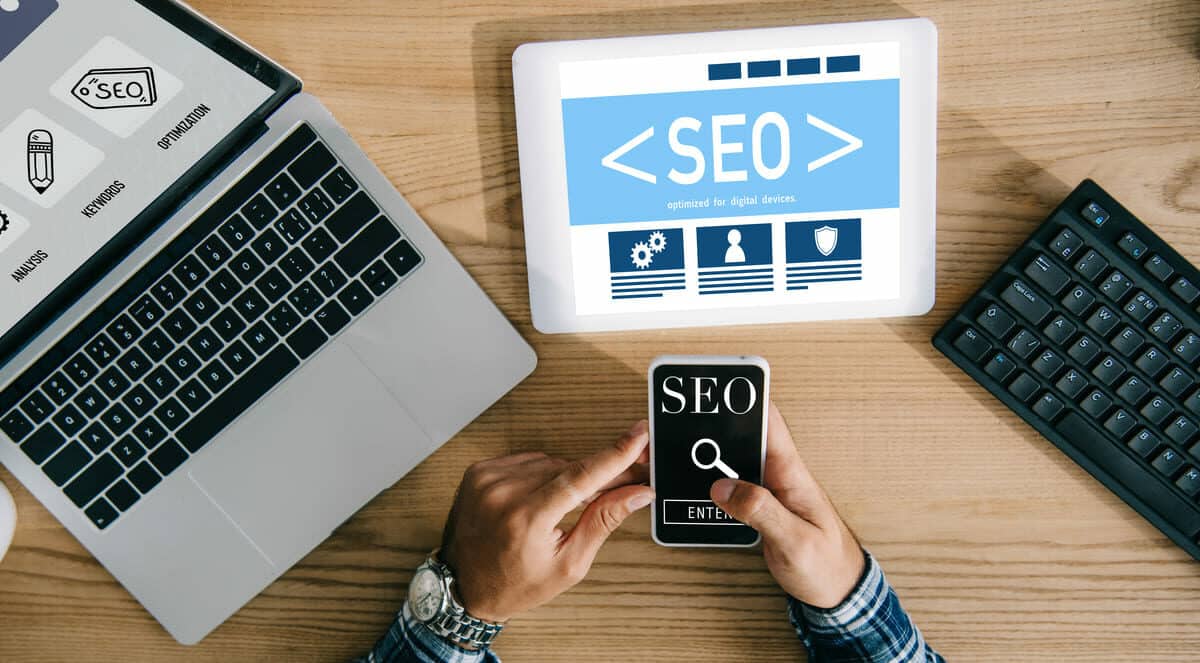 7. Pay-Per-Click (PPC) Advertising
PPC marketing is the quickest way to make your business visible. Just create an ad on Google search engine and you'll get a call from potential customers within a few days or hours. Whenever somebody searches for your targeted keywords, your ads will appear with the product's link on top of organic results. PPC campaigns allow you to gain leads from new prospects within a short period. Therefore, eCommerce platforms like Flipkart, Amazon, etc. are spending millions of dollars on PPC marketing because it is the biggest source to generate new leads for them.
8. Video marketing
Video marketing is a form of digital content that can be used to promote your products and services through video. You create short, informative videos about what you do or how to do it with the intent of getting potential customers interested in what you have to offer them. Video Marketing is considered one of the most effective forms of Digital Content because it's engaging enough for audiences. But doesn't require too much time investment from viewers unlike reading text or viewing images.
Why is eCommerce content marketing important?
ECommerce content marketing is about developing and publishing content that helps eCommerce companies describe products, explain features and benefits, advertise special offers, and showcase new collections. Content marketing has emerged as a powerful tool for online retailers to reach out to consumers directly in a more engaging manner. Below we have mentioned the importance of eCommerce content marketing strategy.
1. Organic growth of your eCommerce website
The marketing strategy has to focus on effective and efficient content publishing and promotion. It is not about selling products; it is about making people aware of the presence of your online store. The content must be written with a customer mindset to engage them in a conversation and make them want to buy from you at the end of the day.
2. Branding
It will help you to build a strong online brand for your eCommerce business. It will make your company visible to your target audience and also demonstrate the path that leads customers to take action and purchase from you. By creating content, you can promote yourselves and stand out in the crowd of millions of businesses on the web. The eCommerce content marketing examples help you to attract attention and create an eCommerce brand identity. The social media platforms such as Facebook and Twitter can be utilized for this purpose to reach thousands of people.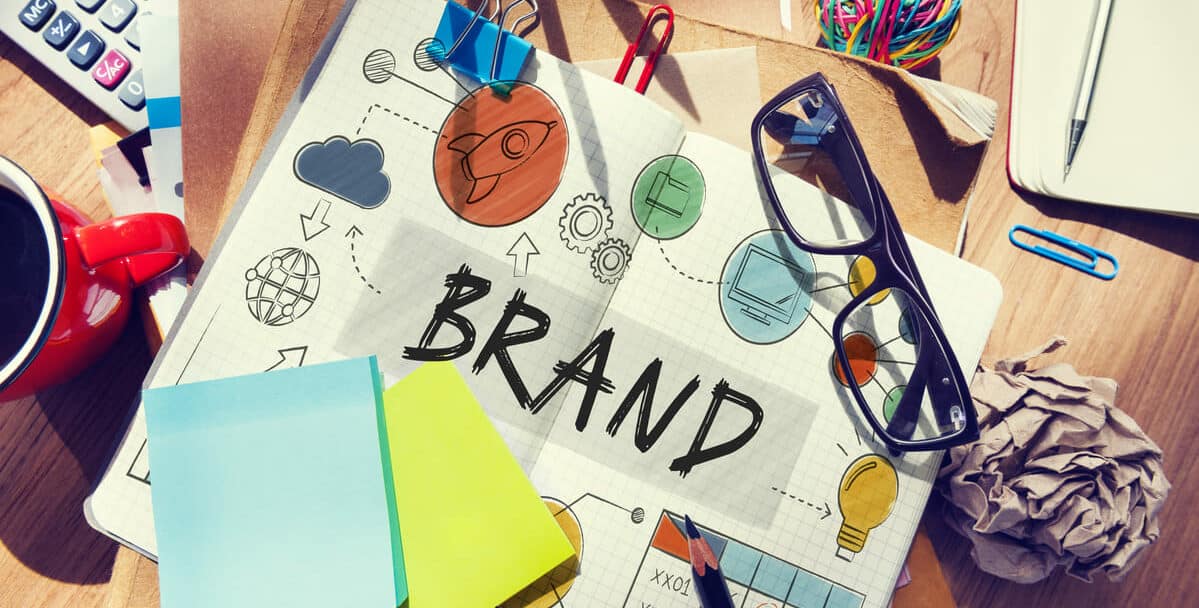 3. Authority
It will help you to build an authority status for your business because it gives the customers a platform where they can ask questions and seek answers about your products or services. It helps them to make purchasing decisions and also give suggestions and feedback to you from time to time. Content marketing allows you to establish a transparent business model, which will improve the customer satisfaction rate and builds trust. You have to create valuable content for your target audience base so that they can solve their queries easily and acquire knowledge about your eCommerce products at the same time.
4. Improved SEO performance
Search engine optimization (SEO) is another important factor for the success of an eCommerce site. While optimizing your website for search engines, you should include sufficient keywords in the content that matches the user's search query. It will help to improve page rank and search engines indexing that results in better traffic on your eCommerce online store. The targeted keywords must be used in article writing, blog post creation, and other content generation activities. It will help to get more organic traffic that will undoubtedly result in conversion rate optimization (CRO).
5. Recurring revenue
Creating an eCommerce site is not an easy task, and it requires a lot of resources, time, money, and effort. But once you have made it work properly the returns are enormous. Every business plan should contain a long-term marketing strategy for customers acquisition. Content marketing helps to attract new visitors and enhance the loyalty of existing customers. When you choose this beneficial strategy, it will create possibilities for revenue generation because your customers stay with you forever. The returning customers are like gold mines that help to generate recurring revenue streams.
6. Better online visibility
The content marketing principles help you to get better exposure on search engines so that your website appears in the top results for several important searches. It will increase organic traffic from Google, YouTube, and other popular search engine. In short, it is a cost-effective method to enhance your brand awareness and acquire new customers. The content creation in eCommerce marketing needs to be optimized and even the metadata of the website should be useful and accurate. When you write new content, make sure that it is relevant to your core business and not for some other purpose.
7. Maximized exposure
It will help you to increase brand visibility. The content that is created by your company should be shared with different blogging sites and social media channels so that it can give you an instant boost in terms of traffic. The blog post is an important part of content marketing for any online business. You can also submit articles on different websites that are related to your business. If you are starting a new eCommerce online store, it is better to use content marketing strategies. Because the chances of getting noticed by your target audience will be higher at the initial stage.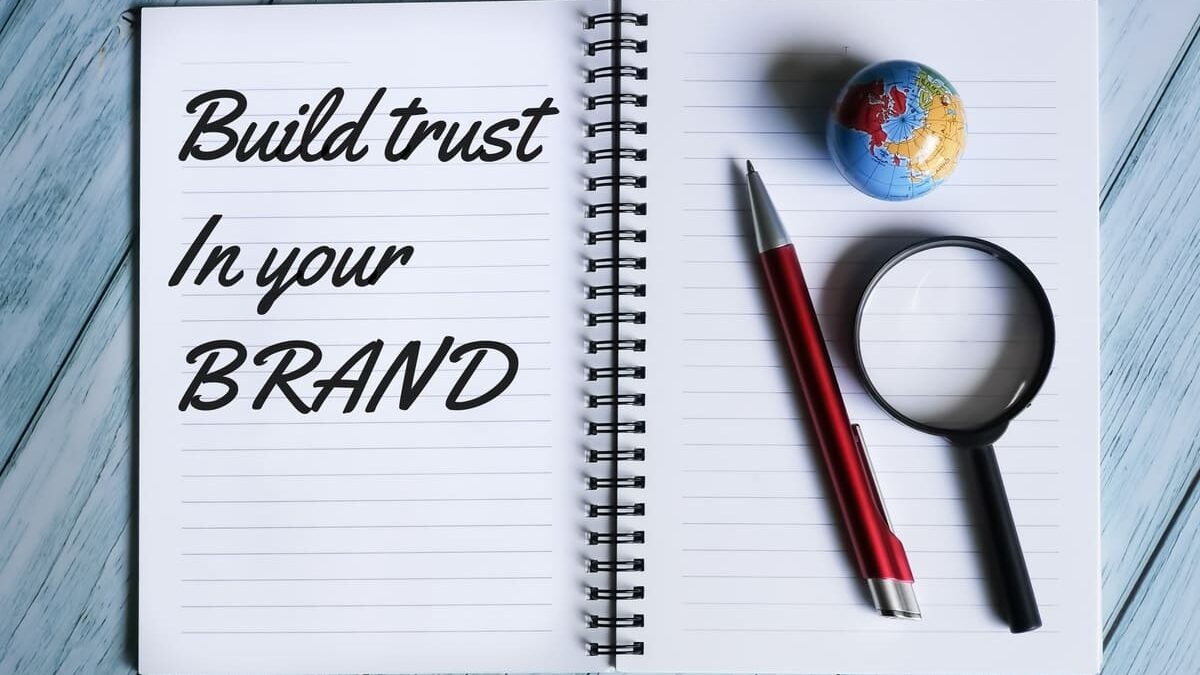 8. More conversions
The quality content will lead to a better customer experience and happier customers. This is a direct result in increased conversion rates, revenue, and ROI for your eCommerce site as well as your entire business. In other words, you can say that it will bring more money to your pocket. eCommerce marketing strategies should be all about engaging customers, building brand awareness, and bringing more conversions to your business.
The Conclusion
As we enter the new year, it's time to start thinking about what your eCommerce marketing strategy will look like in 2022. Whether you want more traffic or increased conversions, there are a lot of ways that you can improve your content marketing efforts and increase profits for this upcoming year. The eCommerce content marketing strategy landscape has changed dramatically over the last few years. With more than 2 billion people now shopping online stores.
Therefore, it's no longer enough to just sell products you need to create a connection with your customers through compelling stories and creative strategies for building relationships. We hope you enjoyed reading about the 13 eCommerce content marketing strategies that will help you grow your eCommerce business in the upcoming year. If you have queries regarding the above context just feel free to contact us through a comment section below.
FAQs
What is the basic difference between e-marketing and ecommerce marketing?
Ecommerce content marketing is the process of creating, publishing, and distributing content to attract and retain customers on your eCommerce website. This type of marketing involves using various channels, such as blogs, articles, social media posts, infographics, email newsletters, and videos, to drive traffic to your eCommerce online store and convert visitors into customers.
It is a popular and cost-effective strategy for small and large businesses globally. Marketers use content to increase brand awareness, drive traffic to their sites, engage customers, and strengthen loyalty.
E-marketing is a much broader term that includes all types of online marketing efforts, such as search engine optimization (SEO), pay-per-click (PPC) advertising, email marketing, and social media marketing. E-marketing encompasses the activities that marketers use to promote their websites to potential customers online.
How can I grow my ecommerce business with digital marketing?
There are a few ways that you can grow your eCommerce business with digital marketing. One way is through effective eCommerce content marketing. Ecommerce content marketing involves creating and publishing interesting and engaging content that will attract potential customers to your site. This could be in the form of blog posts, infographics, videos, or even social media posts.
Another great way to grow your eCommerce business is through paid advertising. Paid advertising allows you to target specific customers who are likely to be interested in your products. You can target them based on their location, age, gender, interests, and more. Finally, you can also grow your business by optimizing your website for search engines. The customer journey doesn't end once a customer finds your website. You must put forth the effort to capture them and convert them into buyers and repeat customers.
How does marketing trends affect ecommerce content marketing strategy?
Marketing trends are ever-evolving, and eCommerce content marketing strategies need to stay ahead of the curve. To do this, it's important to understand what these trends are and how they're affecting consumer behavior.
Some of the most prevalent marketing trends in recent years have included content marketing, social media marketing, and influencer marketing. All of these strategies rely on creating valuable and engaging content that will appeal to consumers and convince them to make a purchase.
Another trend that is quickly gaining traction is video marketing. Videos are an incredibly effective way to engage consumers and persuade them to take action. They can be used to educate customers about your products or services, show them how a product works, or explain how a service is provided.
Why Do I Need a Content Marketing Strategy for My ecommerce Website?
Your eCommerce website needs a content marketing strategy for the same reason that any other type of business does: to attract and retain customers. Content marketing is one of the most effective ways to do this because it helps you build trust and credibility with your target audience.
Without a content marketing plan, you may be producing great content but not seeing the results you want. By creating a content strategy and using the right tactics, you can reach your target audience and achieve your business goals.
When you produce engaging, relevant, and valuable content regularly, you help establish your eCommerce website as an authority in your field. This increased trust and credibility can lead to more website visits, more leads, and more sales. In other words, a successful content marketing strategy can help improve your bottom line.