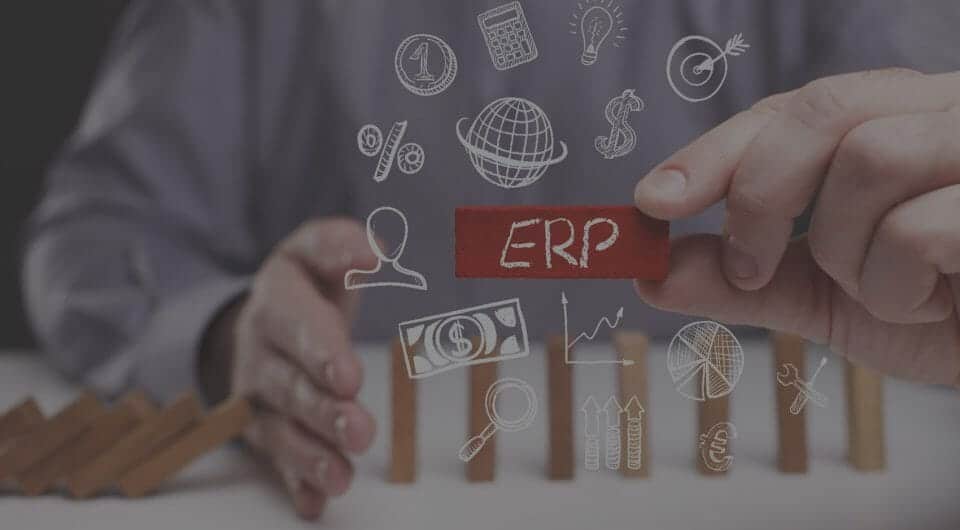 After businesses have overcome with the usual start-up challenges, things have been running fairly smooth and now the business is entering into the marketing database. In order to keep everything smooth, businesses have to get a functioning HR and a swift payroll system in place. The entire business date including the pricing information is maintained in a few spreadsheets.
While working with the database, businesses have noticed that if they link their sales processes to their customer relationship management, they will save valuable time each month to invest into their business development. Not to mention customer relationship management gives the clients a much more streamlined experience. A close observation tells that integrating a few other software and management systems will enhance the productivity of the employees as well. Now, how can these businesses slot it all together into integrated business management software? There comes the role of ERP software.
ERP Systems Allow Flexibility
ERP stands for Enterprise Resource Planning, which is just a term for the business management system. It can involve a number of different functions, but it is generally a business management system which is designed to integrate and streamline your business's main activities to make them more time and resource efficient.
Hundreds of SMEs use ERP systems to collect, manage, understand and store all the information regarding the business processes. The ERP system can manage HR, sales, inventory and many other functions as well. This ultimately gives the business owner an overview of their entire business in real time. Right from the customized dashboard, it enabled the entrepreneur to take the best decision for its management. Each part of the business has the access to up to date and relevant information at all times. It gives the businesses the ability to streamline all the workflows along with the flexibility to grow as the business expands.
Types of ERP Systems
There are two types of ERP systems that can be used by businesses for their convenience. The cloud-based, online ERP solutions are accessed through the Internet and are paid for on a subscription basis. This ERF software itself is not owned or licensed by the end user, but it is provided as a service. This is why online solutions are gained huge recognition as Software as a Service or SaaS solutions.
For many businesses, this online technology is a good solution for their business management, as it offers enterprise-level software at an affordable monthly expense. Besides, it even offers flexibility to scale up and down. MYOB Advanced fits as a perfect example of an online ERP solution.
The second type is the on-premise ERP solutions such as MYOB EXO. Such ERP systems are installed on a server that is physically located on the business premises. Generally, the license for an on-premise system is sold on a perpetual basis and is treated as a capital expense for the business.
Functions of ERP Systems
The ERP systems offer full stack flexibility when it comes to build an entire business management. It is designed to meet all the individual business needs. Here are some of the advanced functions that every business owner must need to run the business swiftly. It provides greater insight into all the facets of the business operations. It renders more control and solutions that can help the businesses to manage their operations like never before. The entrepreneur can feel the pulse of his business, enabling them to make faster and better informed decisions. It even takes control of the complex takes with its highly customized features.
Management dashboards
Multiple locations, branch support, divisions
Easy accounting and GL functions
Fully integrated CRM
Advanced stock and foreign currency management
Payroll, time, attendance and HR management
Extensive shipment tracking
Consolidation of financial transactions for all entries
Customized accounting process and corresponding checklists
Takeaways:
The ERP software is now a lifeline for any business. Even small and medium-sized enterprises can have a number of benefits to stay on top of their marketplace. It is a seamless solution for businesses when it comes to edit the accounting functions as well as to face stock management challenge. You can streamline and integrate every aspect of your business operations right from sales to HR.